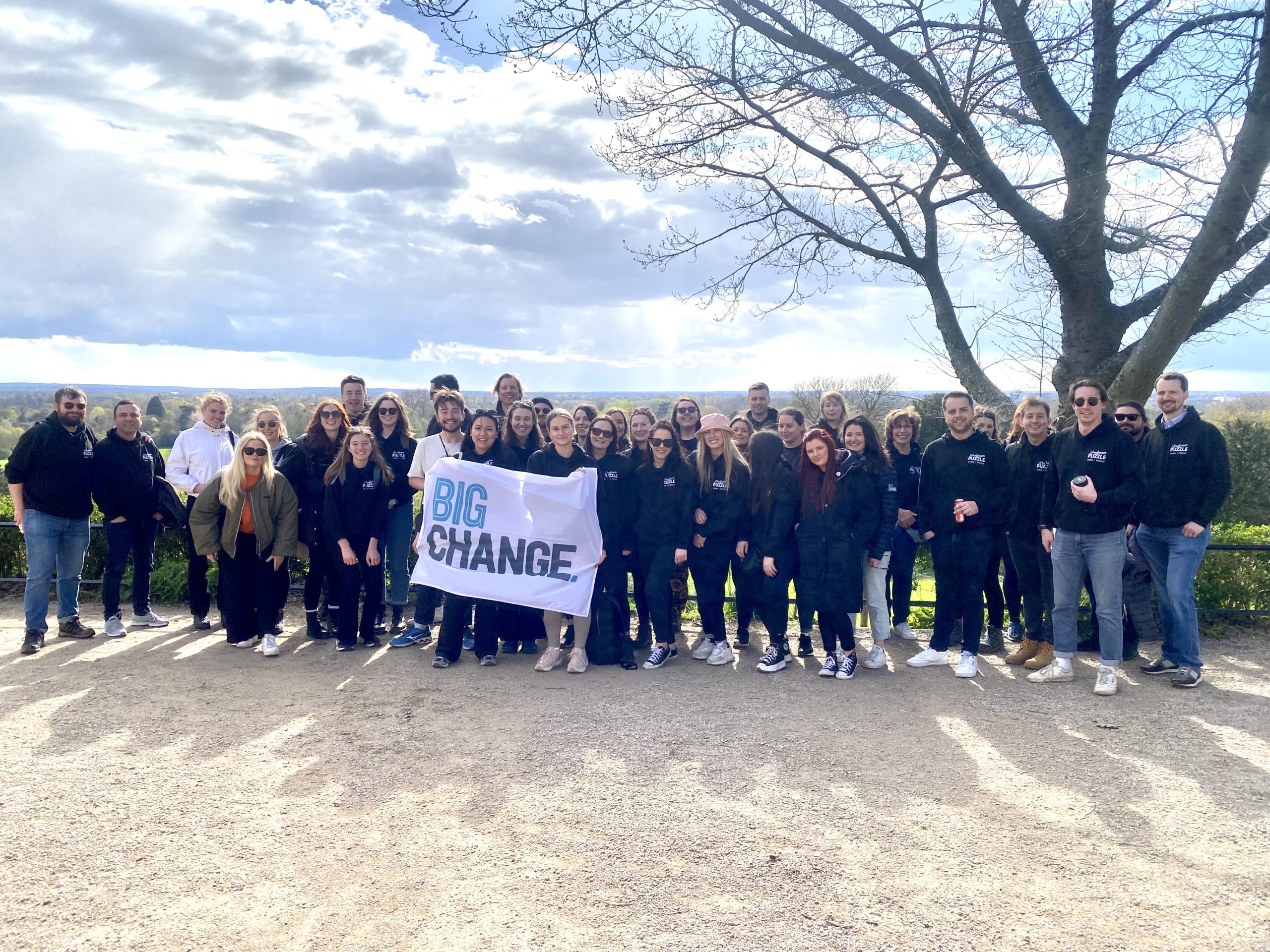 Last week the team put down their tools and set out into the great outdoors for an even greater cause. We walked 16.5km to raise £3,800 for our friends at Big Change.  Even though a shower of hail stones poured down a mere hour before we were due to set off, the team were walking on […]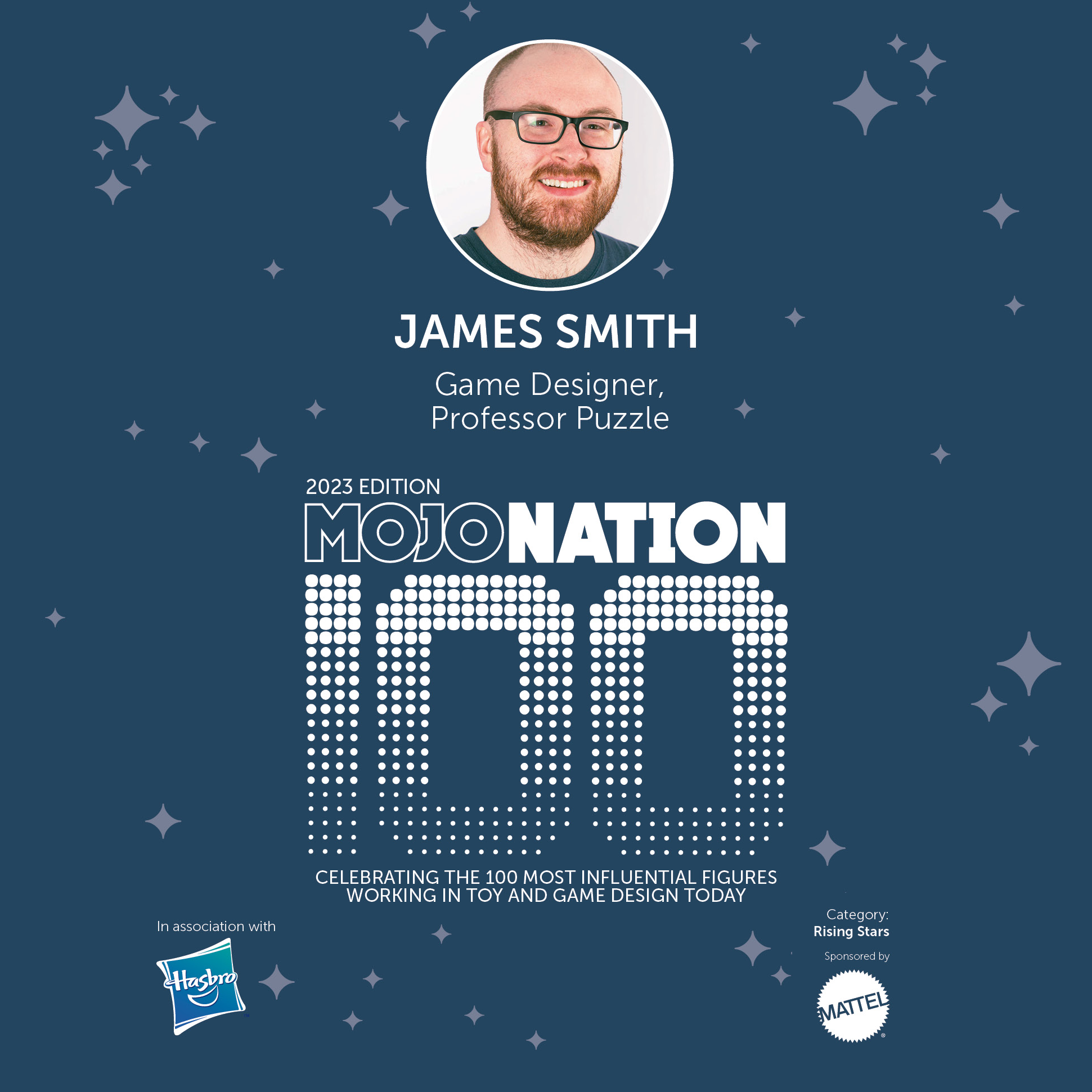 We are excited to announce that one of our brilliant Game Designers, James Smith, has earned himself a place in Mojo Nation's 'Top 100 People to Watch' for the Toys and Games industry. James has been honoured in the Rising Stars category, and follows hot on the heels of another of our young designers who […]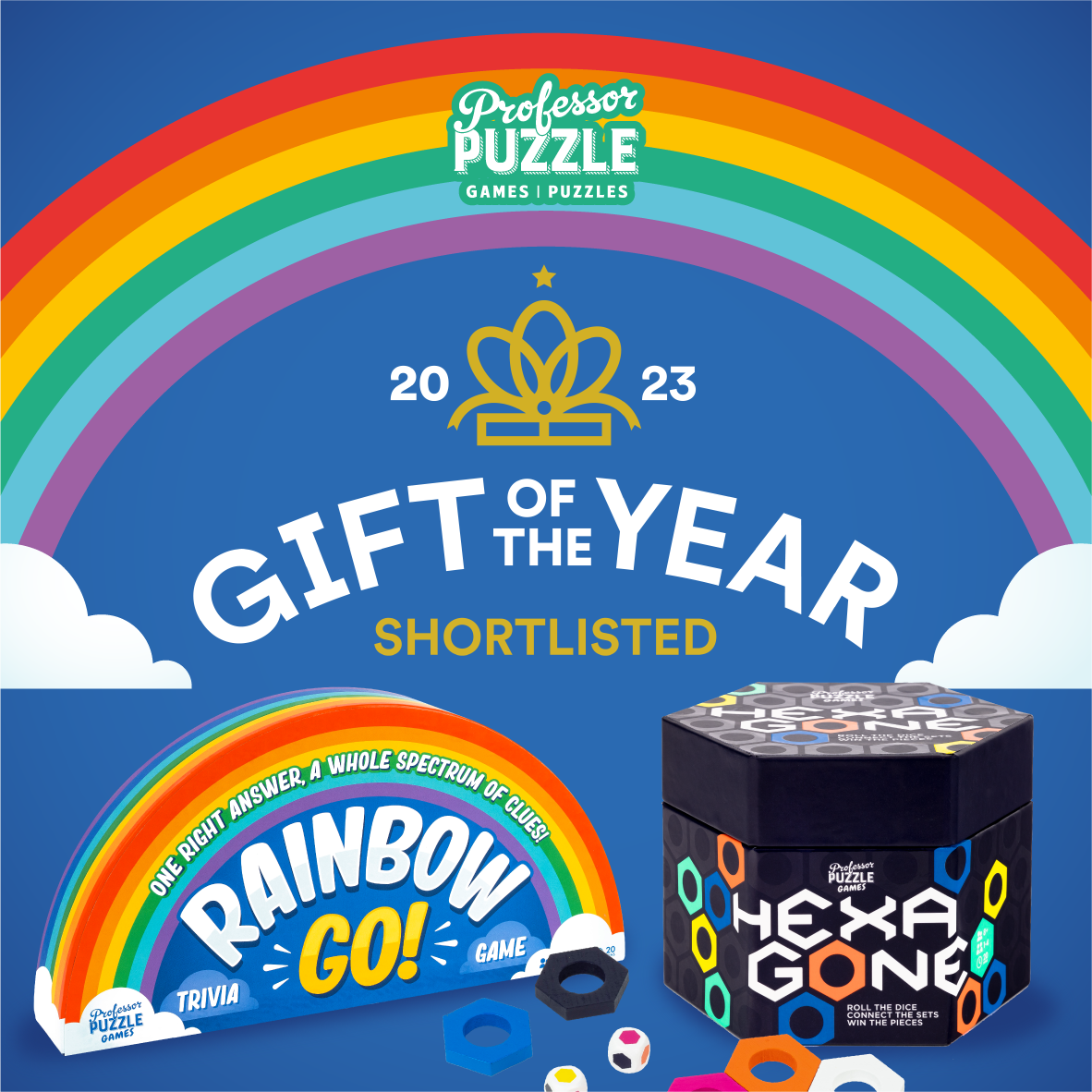 We're over the moon to have two products shortlisted for Gift of the Year 2023! Rainbow Go! and Hexagone have both been shortlisted in the games category. Which game you'll love the most depends on whether you're a tactical thinker or a trivia champion! In Rainbow Go! it's a race to react and be the […]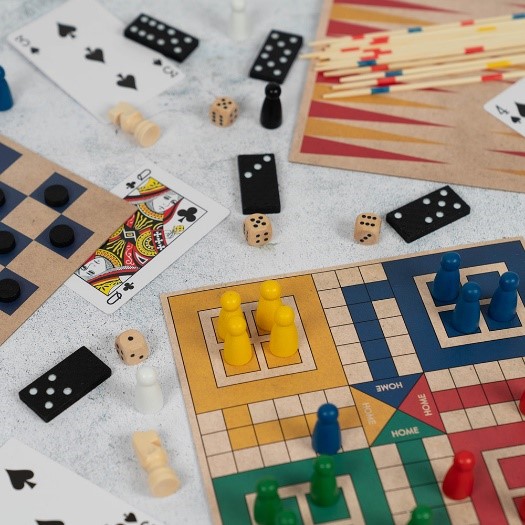 We're on a mission to become a more sustainable business, from changing the way we manufacture our products to using more eco-friendly practices in our head office. This mission started back in 2019 when our responsible sourcing team was busy working with our suppliers and the Forest Stewardship Council® to become FSC® certified. Prompted […]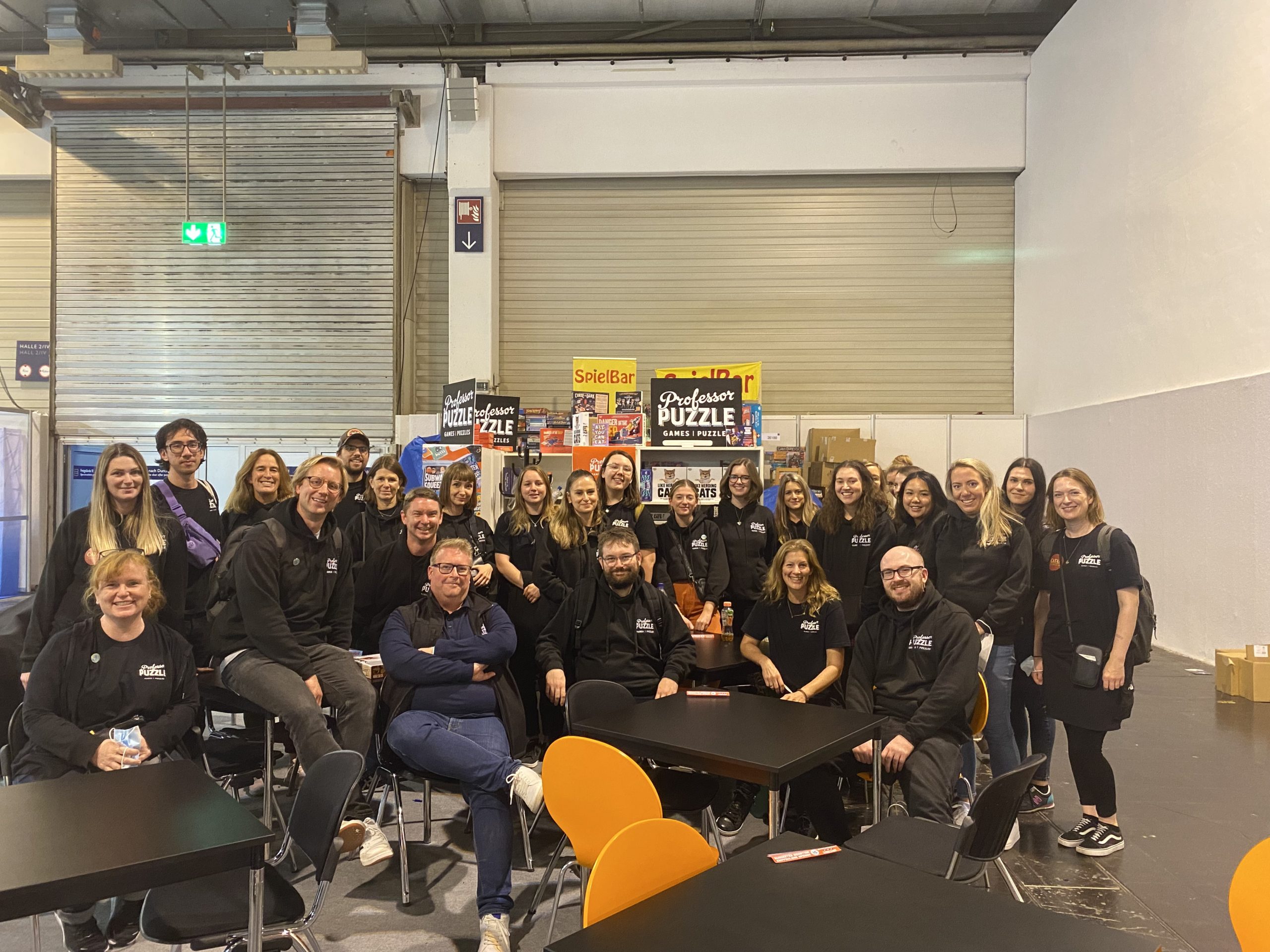 The team had an amazing few days at Essen Spiel in Germany over the weekend. We played games, showcased products, ate lots of good food … oh, and raised over €12,000 for Big Change Charity – smashing our €10,000 target! We had a cracking start to the weekend. The Sales and Catalogue teams helped […]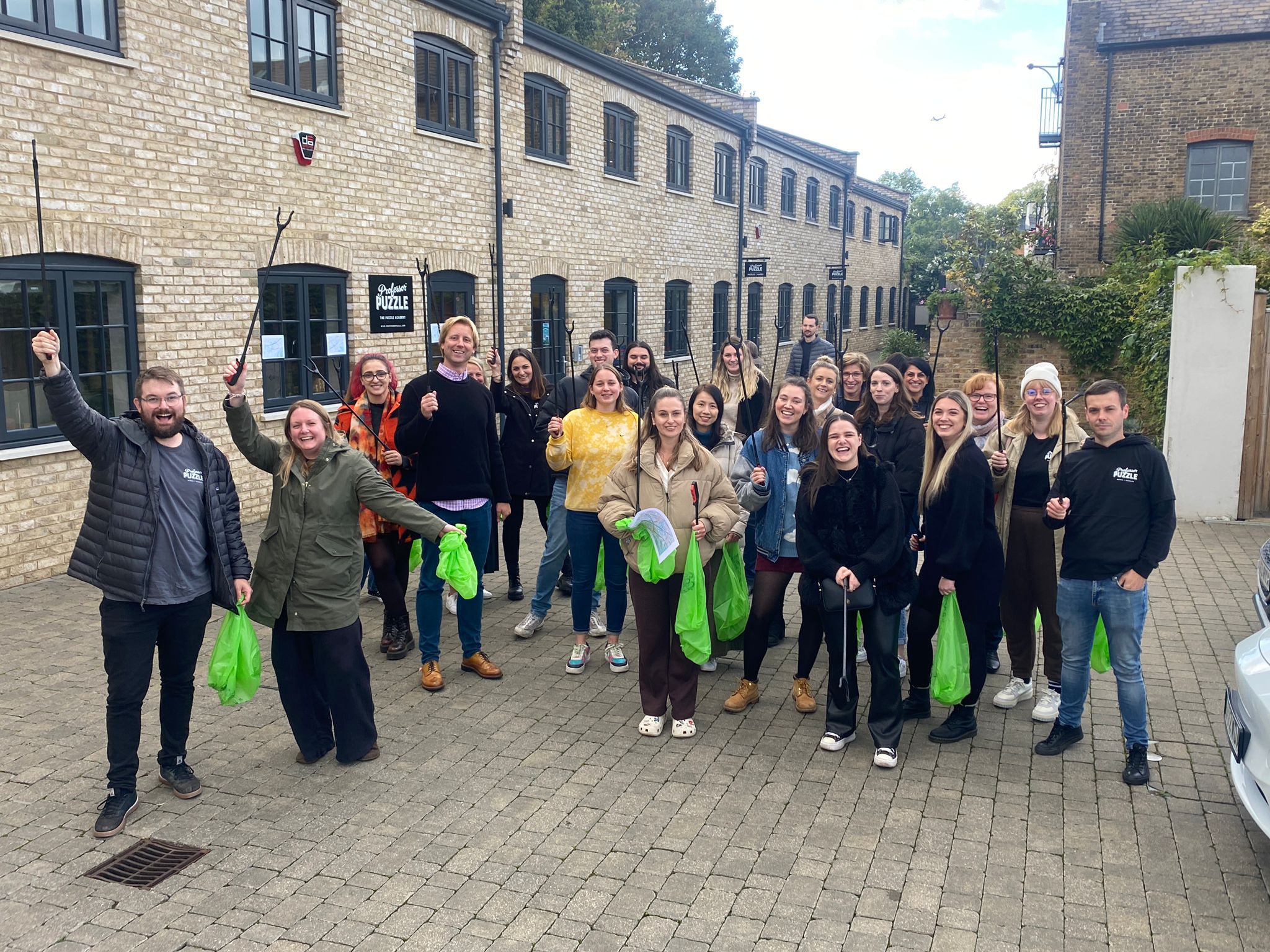 Last week, Louise – PP's very own Responsible Sourcing Manager – launched our first ever sustainability week! The goal was to raise awareness of some of the ways we, as a company, can work together to improve our sustainability and help the planet. All the offices got involved in a series of exciting eco activities […]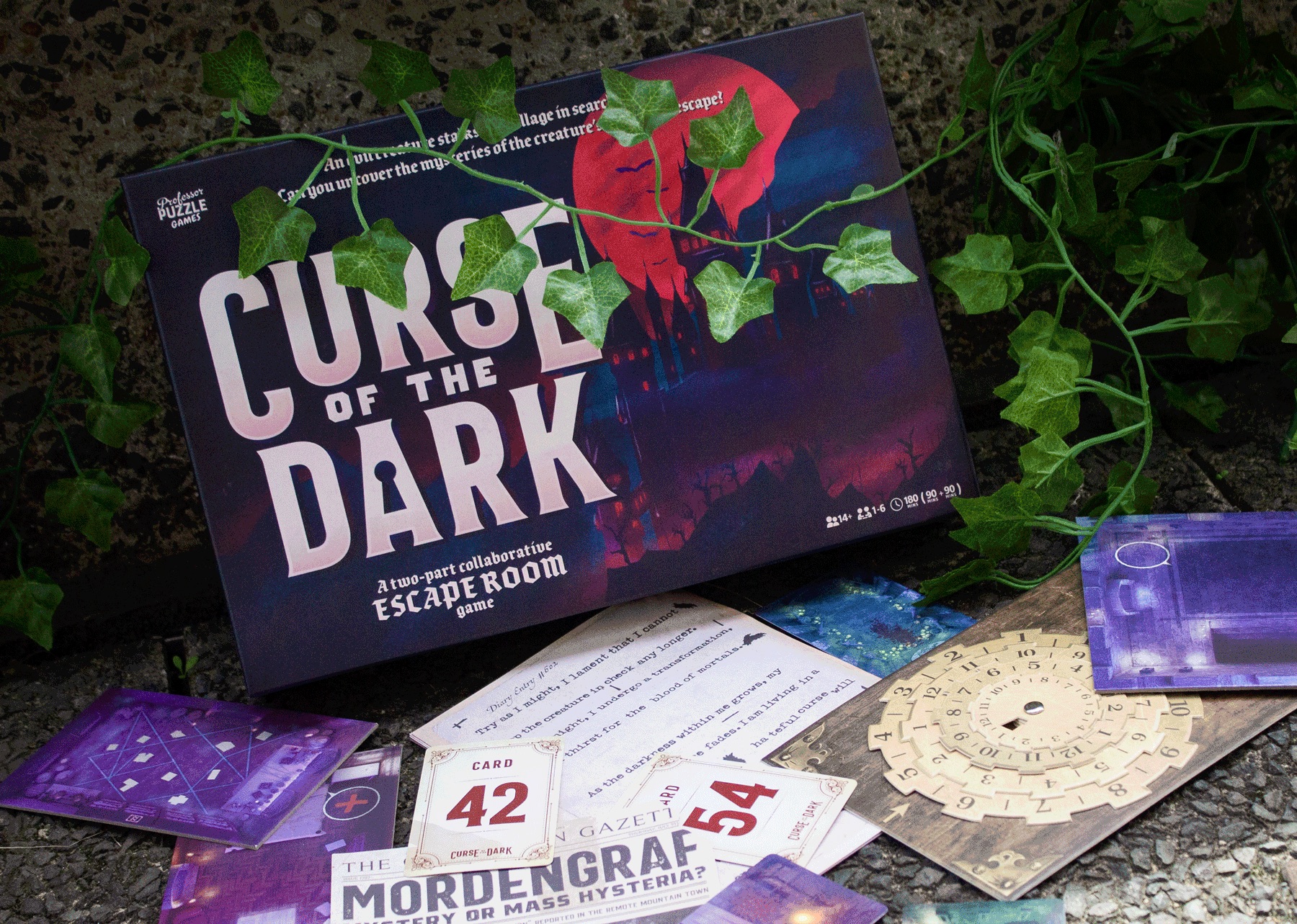 If you ask us, we think our escape room games are the best in the world, especially our new addition Curse of the Dark which has really knocked it out of the park! Perhaps we're biased? But just maybe we're telling the truth … if you take the word of escape room enthusiast group The […]
Left Father's Day shopping to the last-minute? We've got you covered! The ultimate collection of dad-approved gifts – available to shop on our Amazon store just in time for the big day! The Big Pub Quiz See who will be the trivia champion with this ultimate set of 1,000 questions across 10 classic categories! […]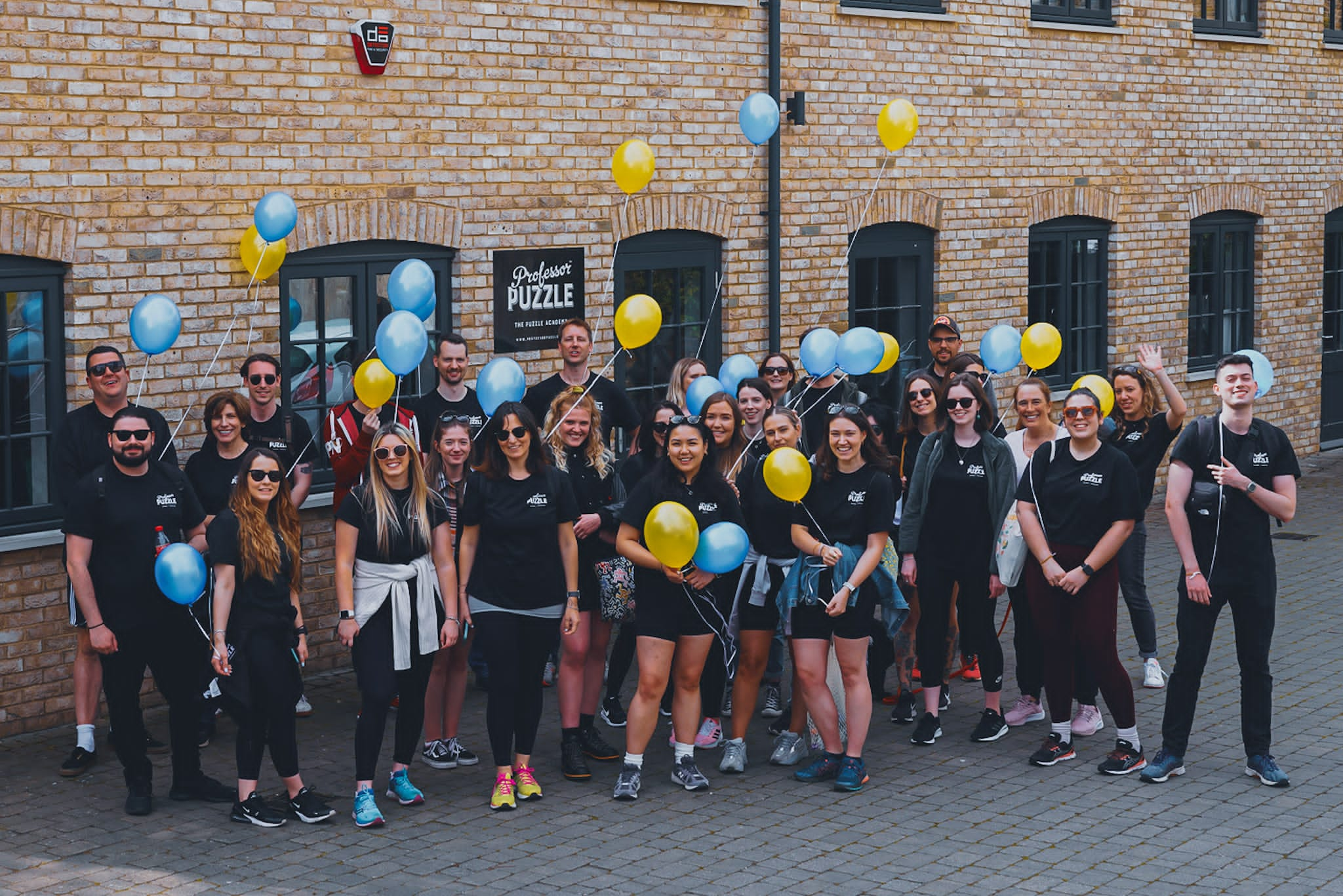 The PP team all got their steps in as they walked 15km from Richmond to Kingston to raise money to help those affected by the conflict in Ukraine and other parts of the world. There were balloons, egg hunts, an egg and spoon race and of course some walking too! The Bristol team also donned their […]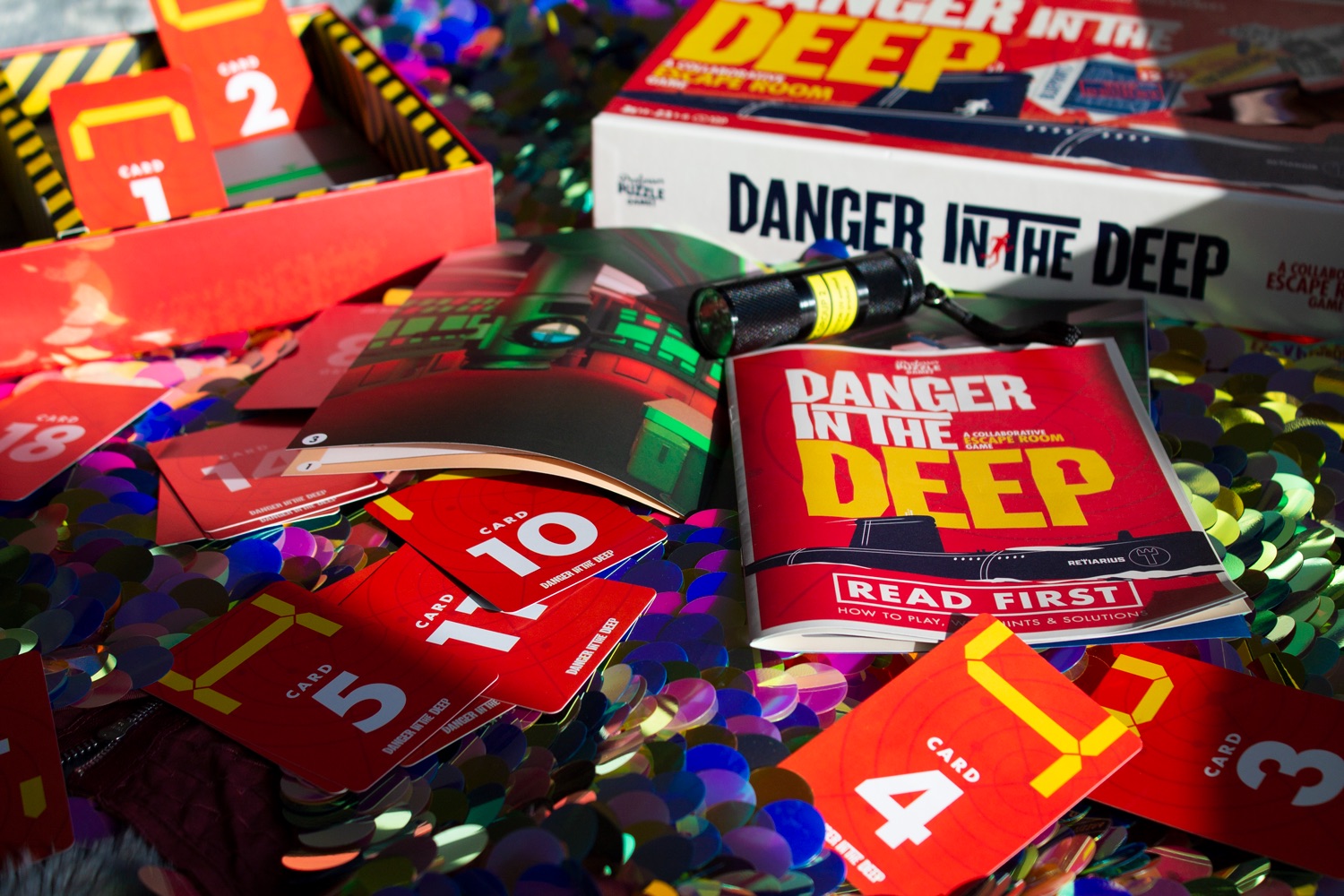 All aboard the Retiarius and get ready to set sail on the latest wave of high praise for Danger in the Deep – our underwater escape room adventure! A copy of our puzzling submarine mission was recently sent to UK based escape room enthusiast group The Escape Roomer, who were very excited to play and […]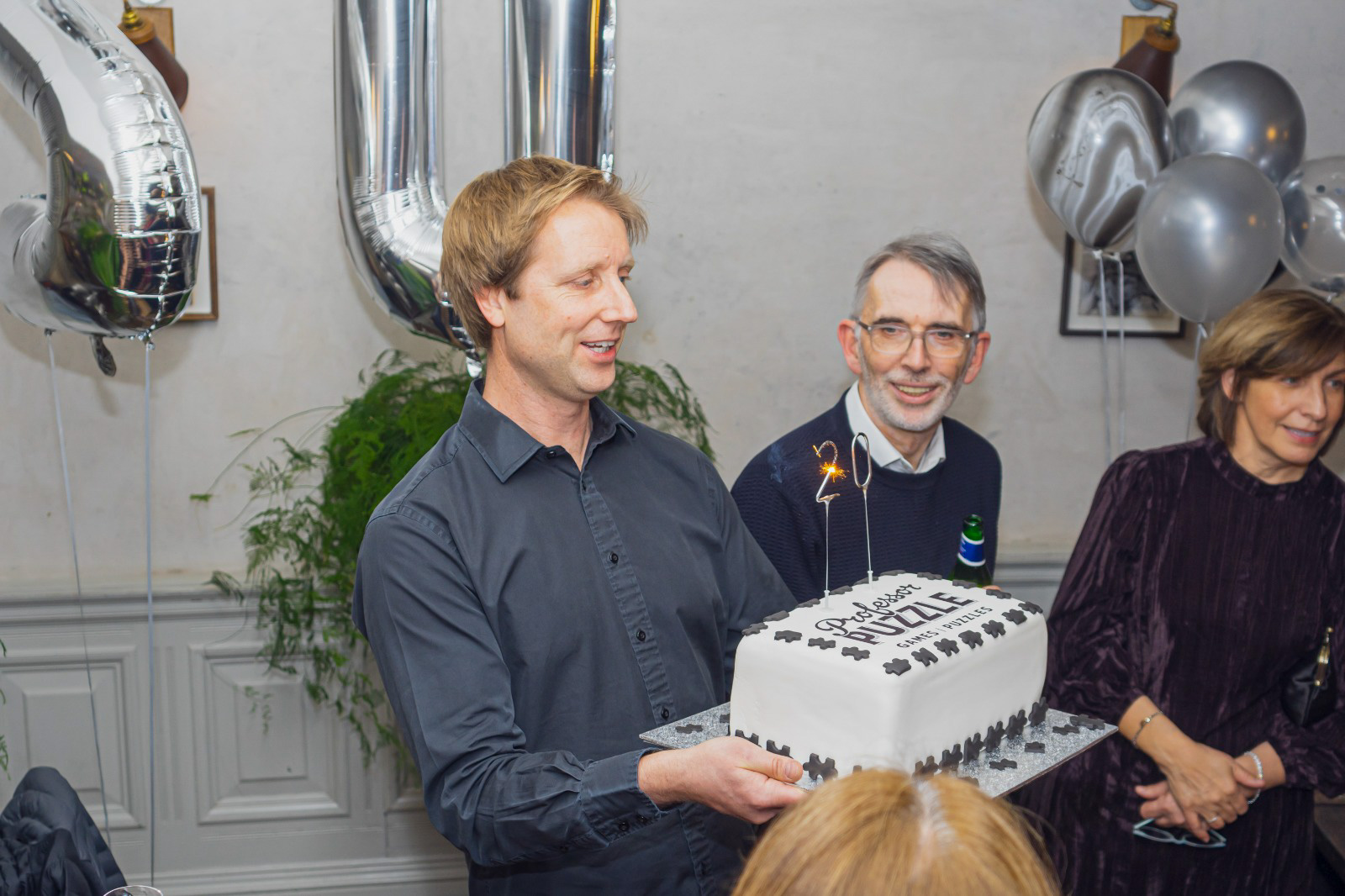 What started out as Ben's Baffling Brainbenders 20 years ago, has turned into the successful, fun and fast-paced business we are today! From creating and selling metal puzzles made from nails on market stalls in London, to being one of the world's most innovative creators of games and puzzles, it's been an amazing journey full […]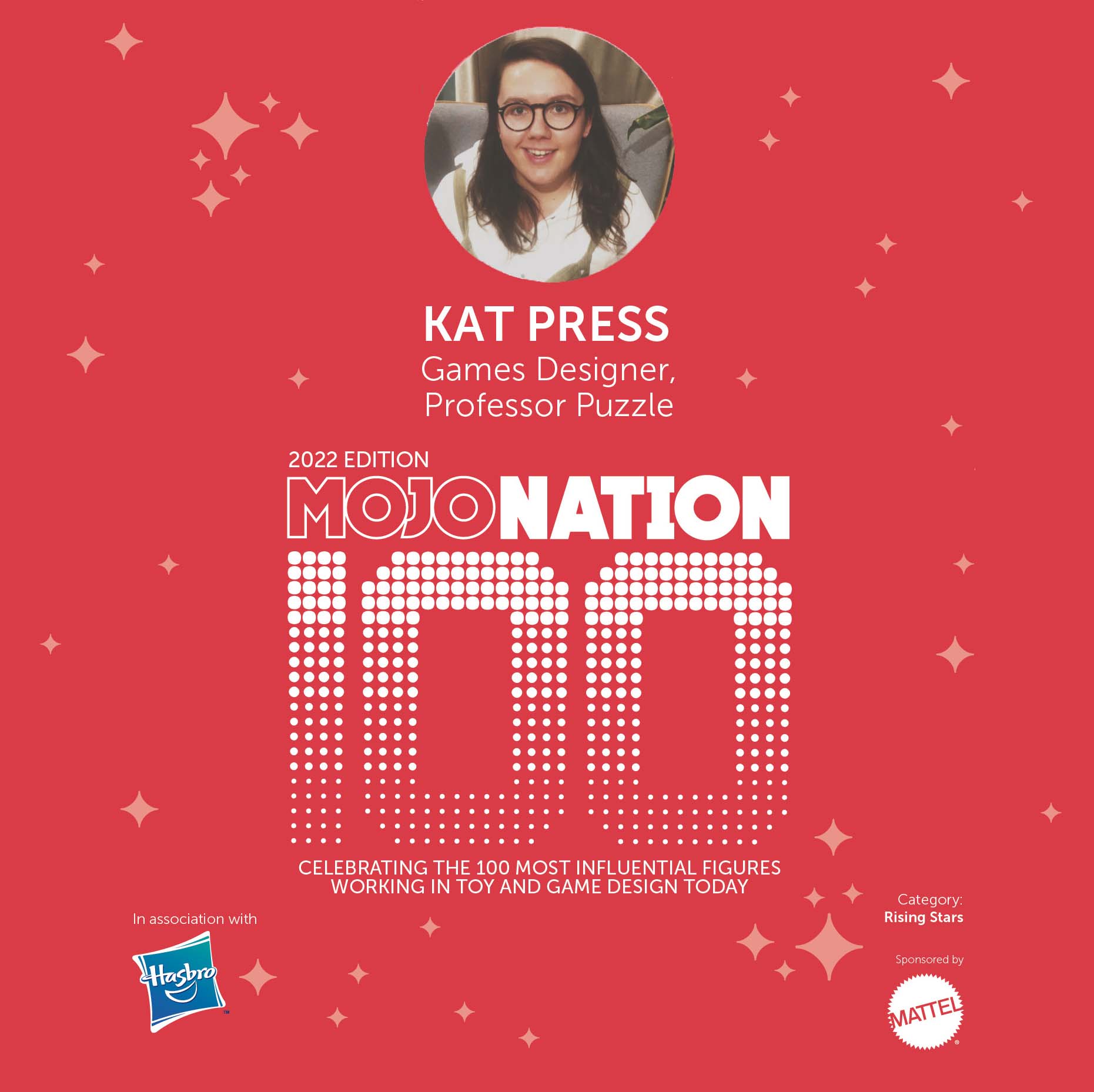 We're excited to announce that one of our amazing games designers, Kat, has been named in Mojo Nation's 'Top 100 People to Watch' in the Toy and Game industry. Kat features in their Rising Star category. Kat made the move into games design via a short spell in product development, and in just a couple […]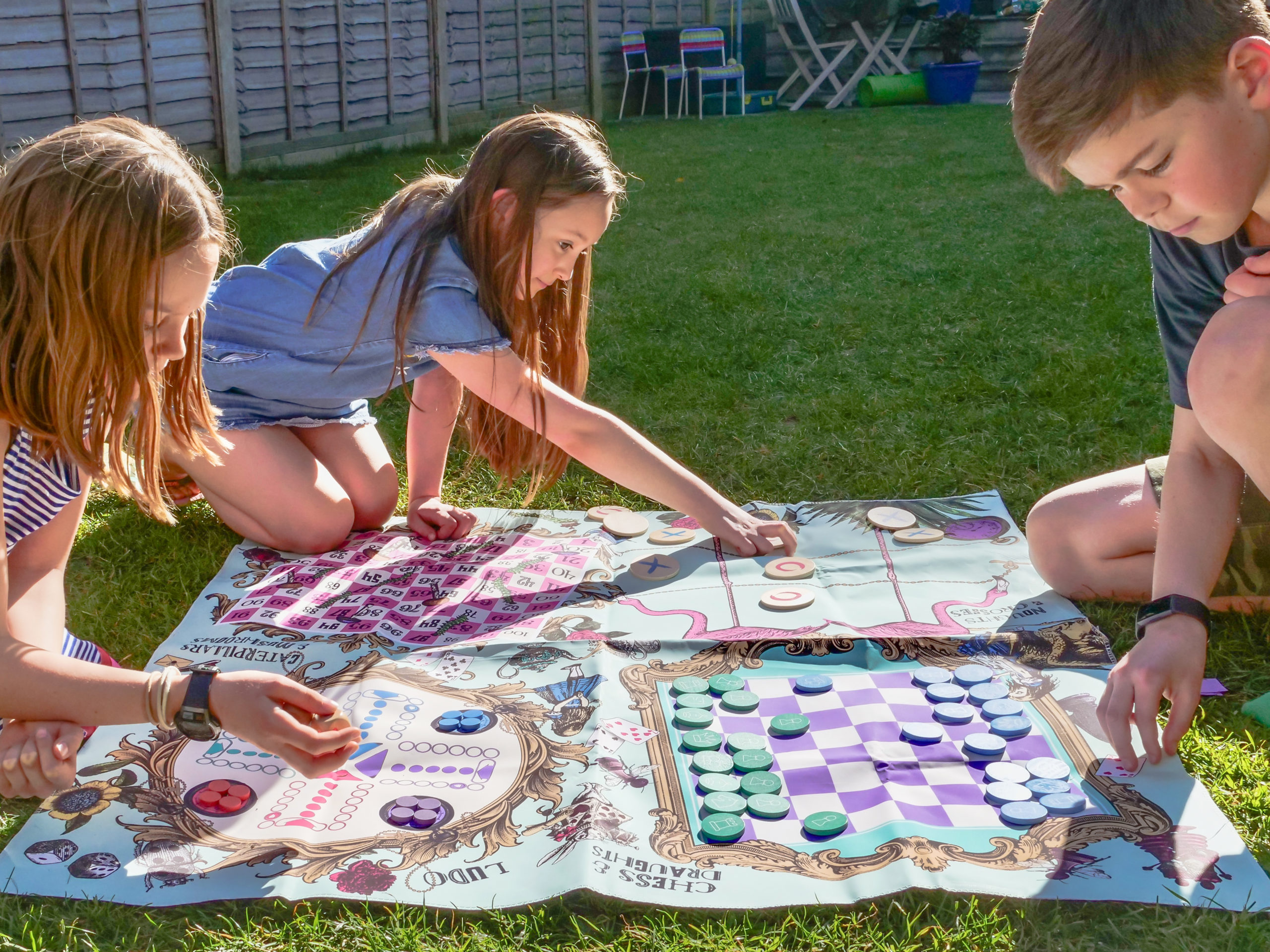 Get ready to embrace the outdoors as UK lockdown restrictions start to lift and we can get back to doing some of the things we love! To help you make the most of your garden or local park, we've put together the perfect selection of our best-selling garden games. With a few of these games […]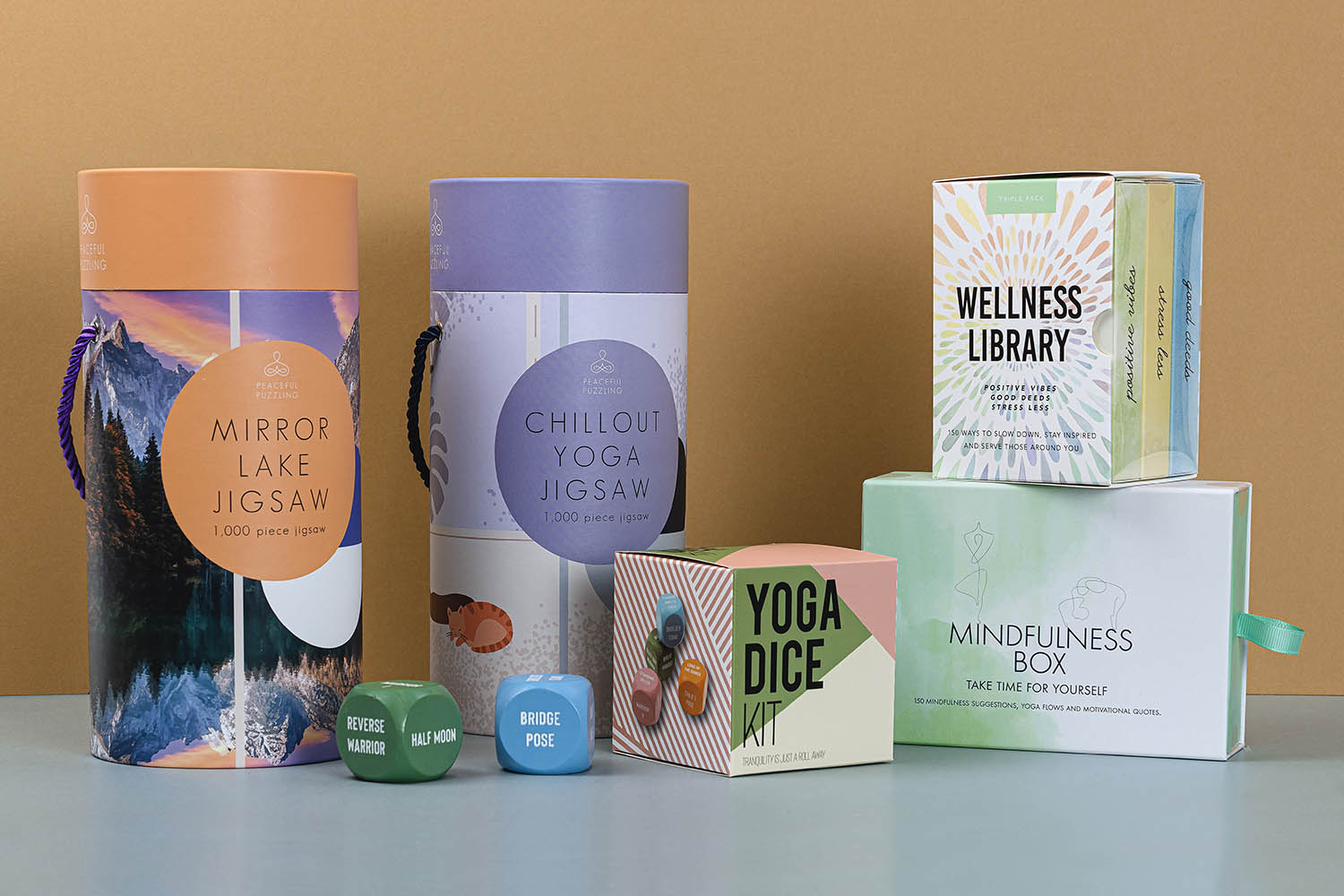 It's that time of year again when we celebrate the very best women in our lives. If you're stuck for ideas of what to treat your mum to, then look no further than this handpicked selection of beautifully relaxing treats that are sure to leave any mum positively glowing! From idyllic jigsaws, to calming yoga inspiration, […]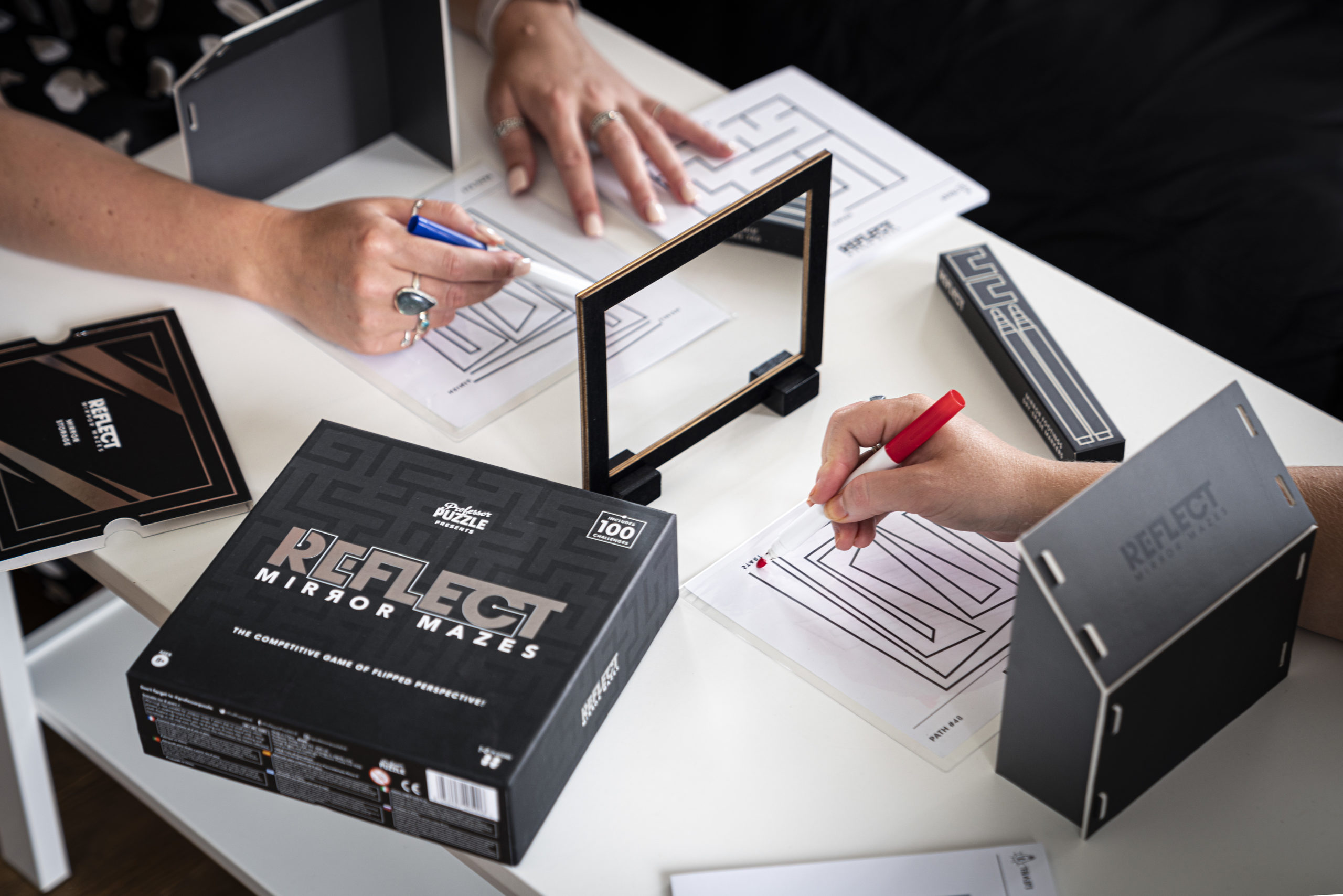 We're seeing double here at PP HQ with launch of our new competitive brain training game, Reflect Mirror Mazes! Our perspective has been flipped right on its head with a double-sided mirror that messes with your mind! Reflect Mirror Mazes is so simple but effective – two players sit face-to-face with a double-sided mirror between […]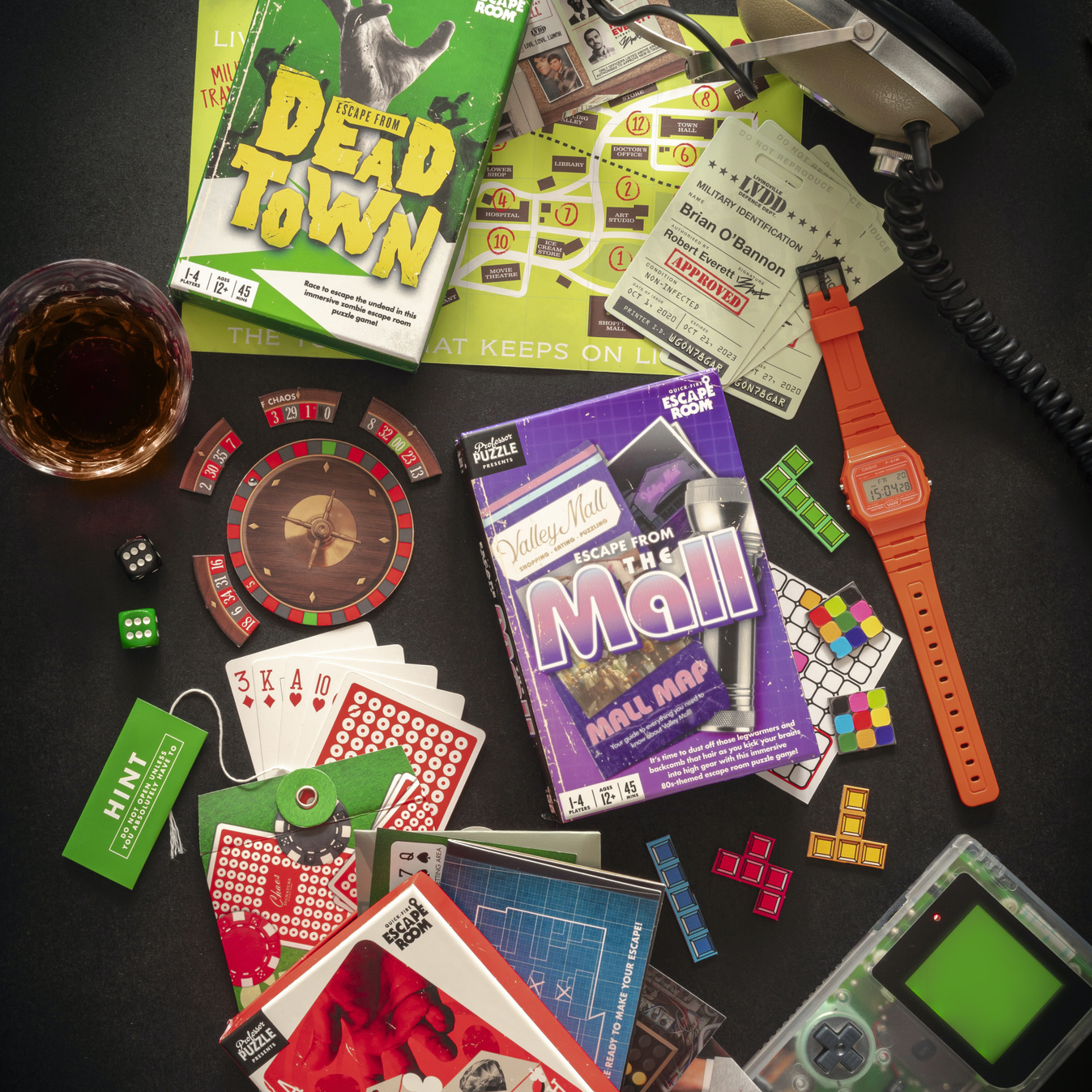 Get ready to usher in an exciting new generation of home puzzles with this collection of mini escape room games! Hot off the success of our best-selling escape room range, these quick-fire games have been specifically developed for fast and simple set-up with minimal fuss. Gameplay couldn't be more effortless with detailed instructions and an […]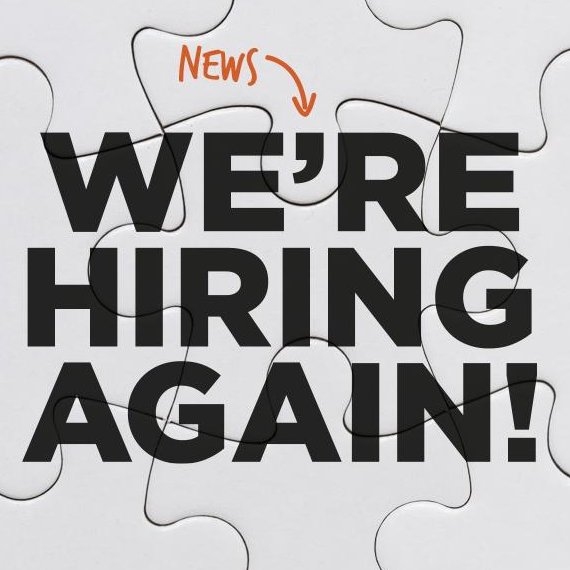 We're delighted to have taken hiring new staff 'off hold' and be looking for people to fill roles in almost every department. There are more talented people out there looking for work than ever before, and we don't want to miss out! If you have experience in our industry and want to be part of […]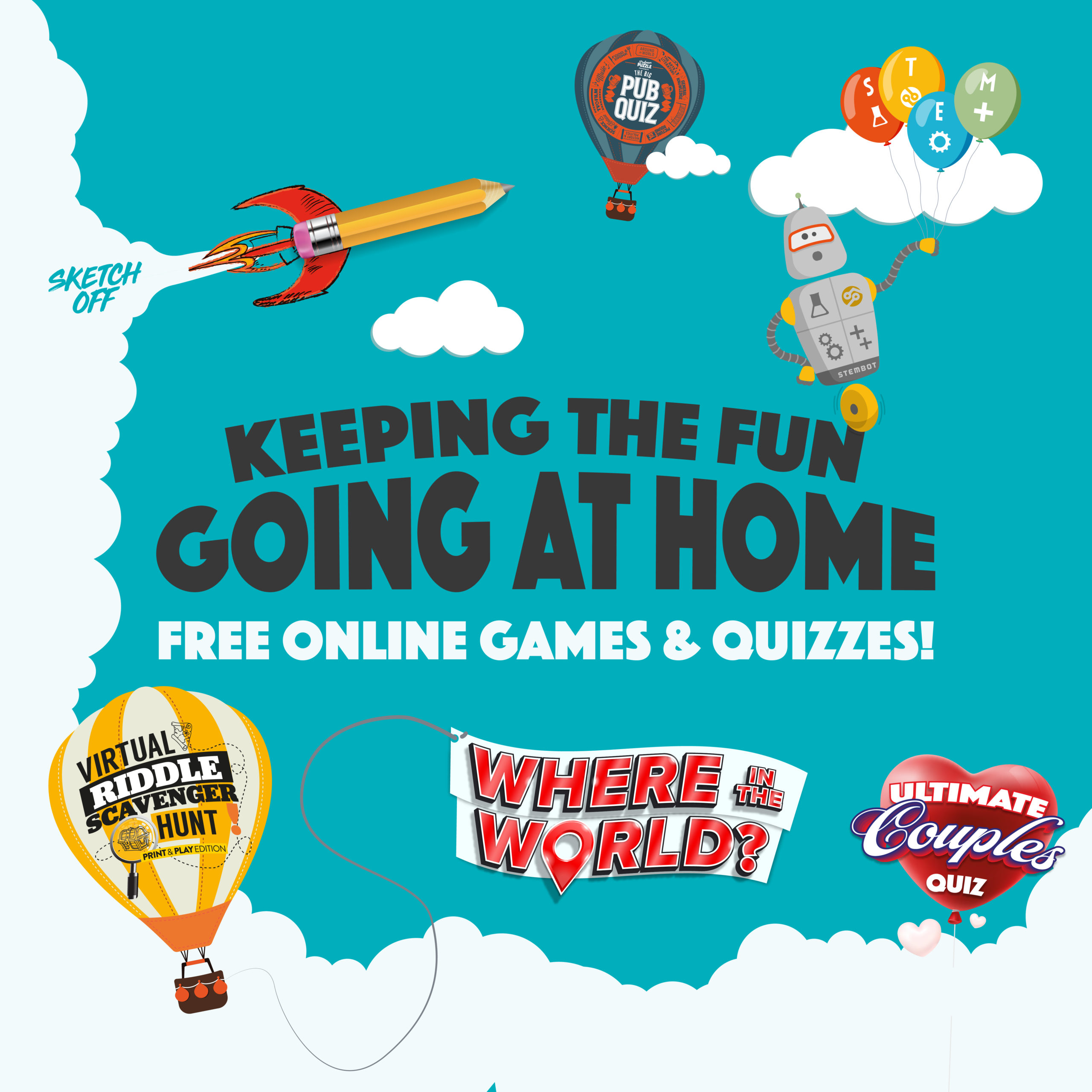 Games, puzzles and quizzes have been a lifeline to us all in recent months. They've proven to be a great tool to bring us together and provide hours of much-needed entertainment! While our normal day-to-day life has changed dramatically and we're spending more time at home, we've turned to games and puzzles to be […]
Click here for your free download!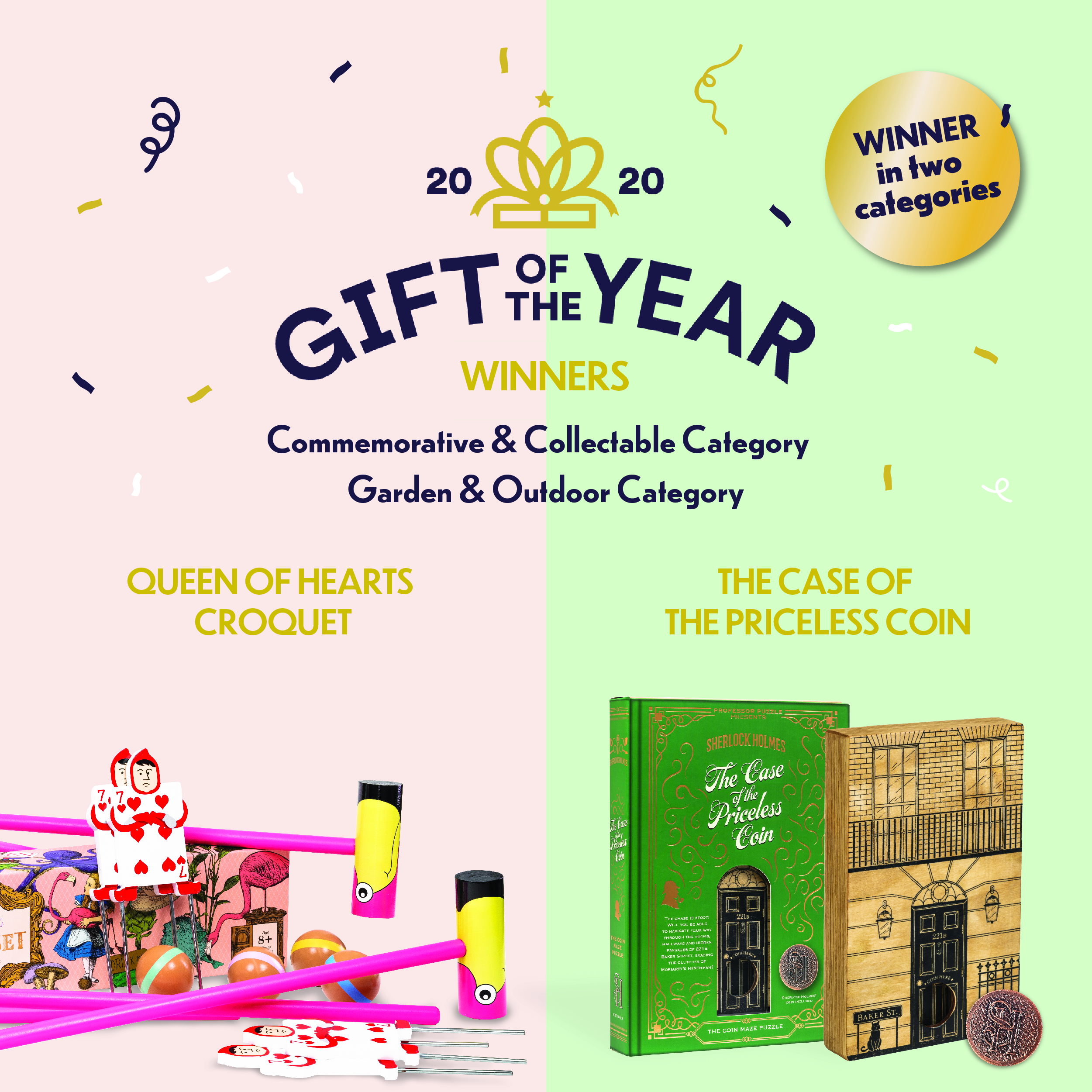 When the beginning of each new year rolls round, we wait with bated breath to hear the results from the Gift of the Year Awards. These highly coveted awards celebrate the biggest and brightest gifts on the market, anything from jewellery to stationery to garden games, and we are so happy to announce that Professor […]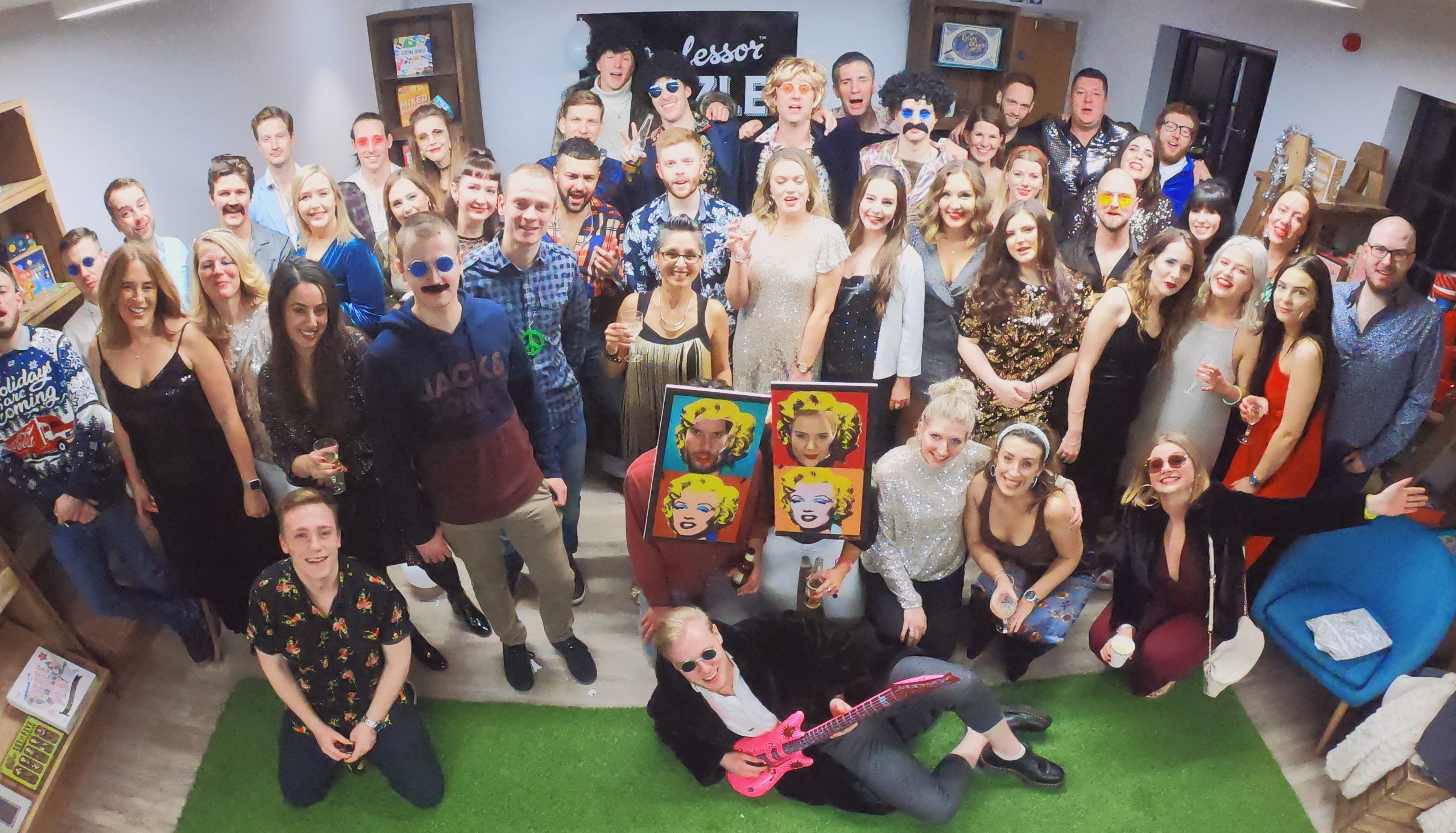 Things are getting festive here at Professor Puzzle as the countdown to the big day begins! No fun-loving office would be complete without an Ugly Christmas Jumper Day and so last Friday, we each dusted off our finest festive knitwear in a bid to raise money for Save the Children. From the tastefully tacky to […]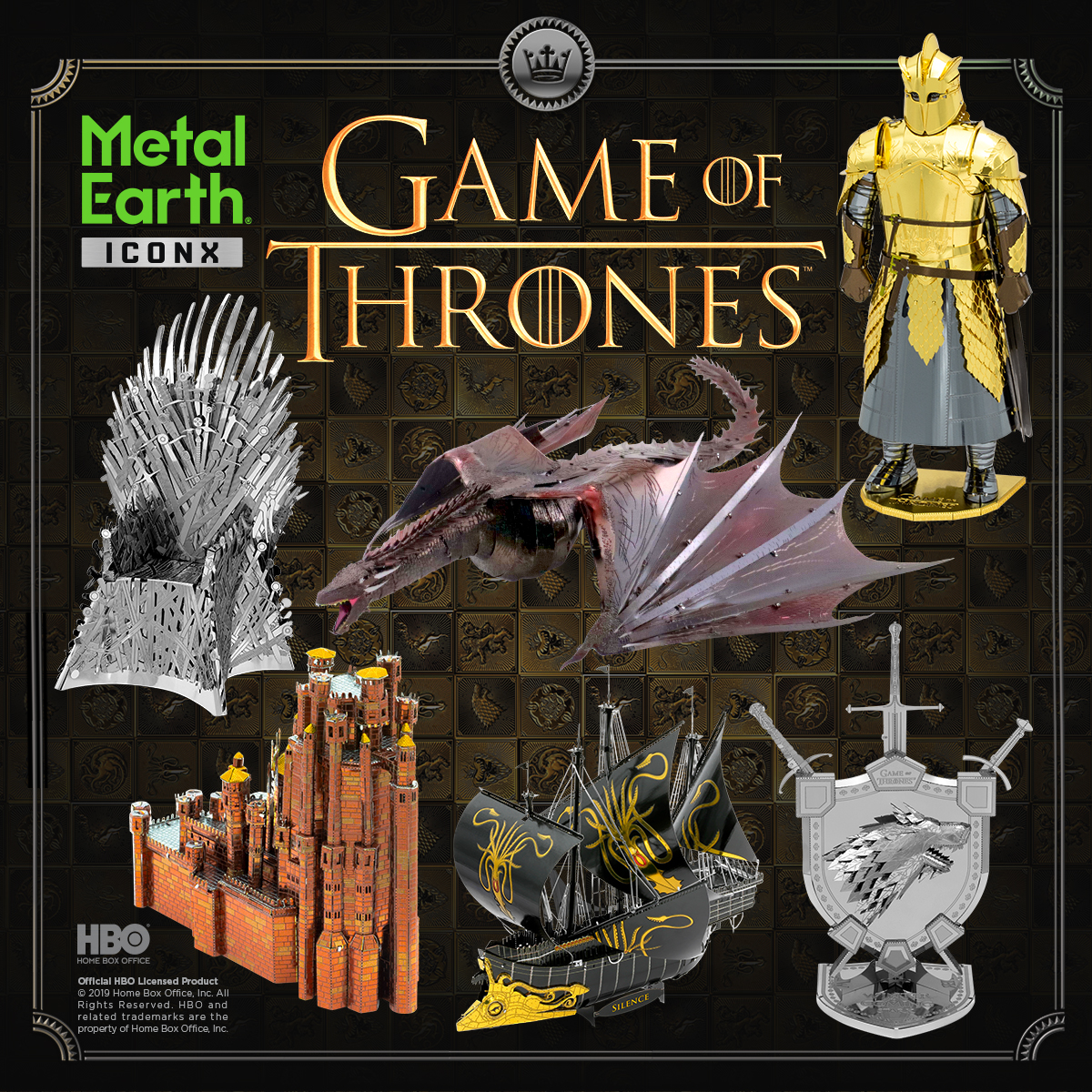 Your Own Piece of Westeros … With the phenomenon that is Game of Thrones coming to an end, keep the White Walkers at bay by building your very own piece of Westeros. This collection of iconic disassembled Game of Thrones models from the award-winning series is quintessential to any super-fan's bedroom, desk or geeky […]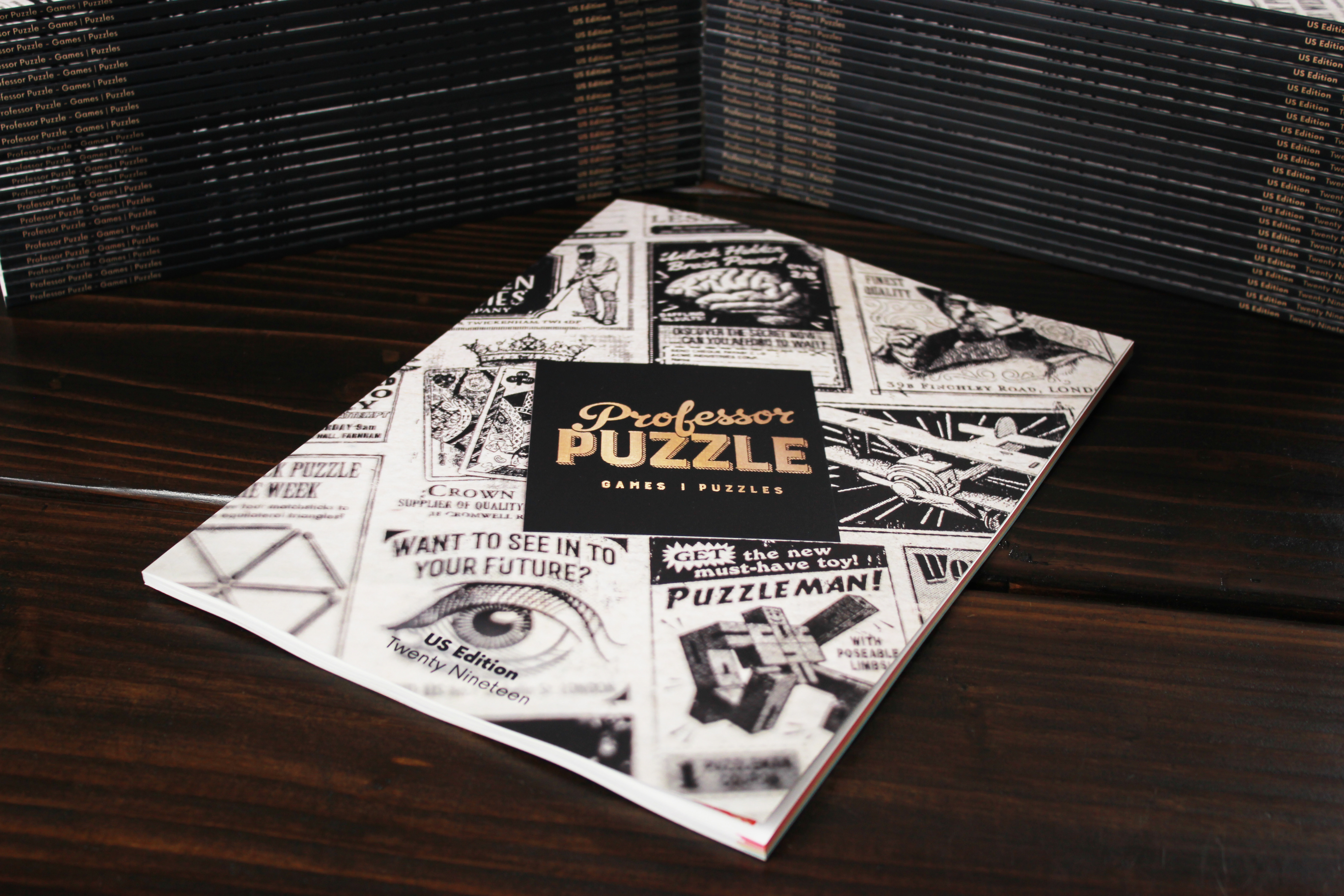 Hot off the press, our 2019 catalogue is bursting with fresh, new products! We've kept all our best-selling classic puzzles and brainteasers, but we've added seven exciting new collections, including a great selection of brilliantly entertaining games. This year sees the debut of Escape From The Grand Hotel – our first escape-room game; a stylish new […]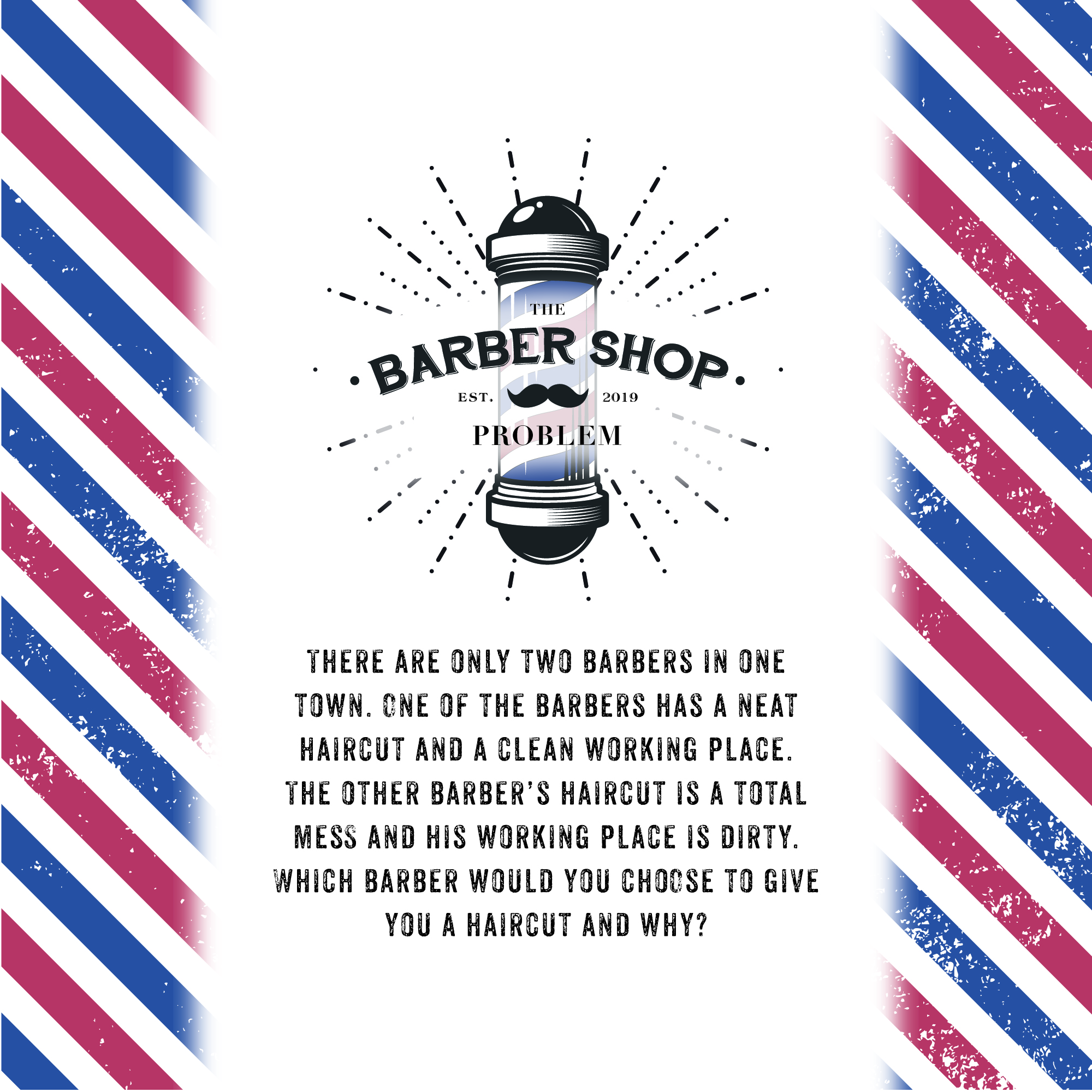 Looking for a fresh new look for 2019? Take some time out from flicking through those glossy fashion magazines and set your sights on our stylish little brainteaser!
Click here for the solution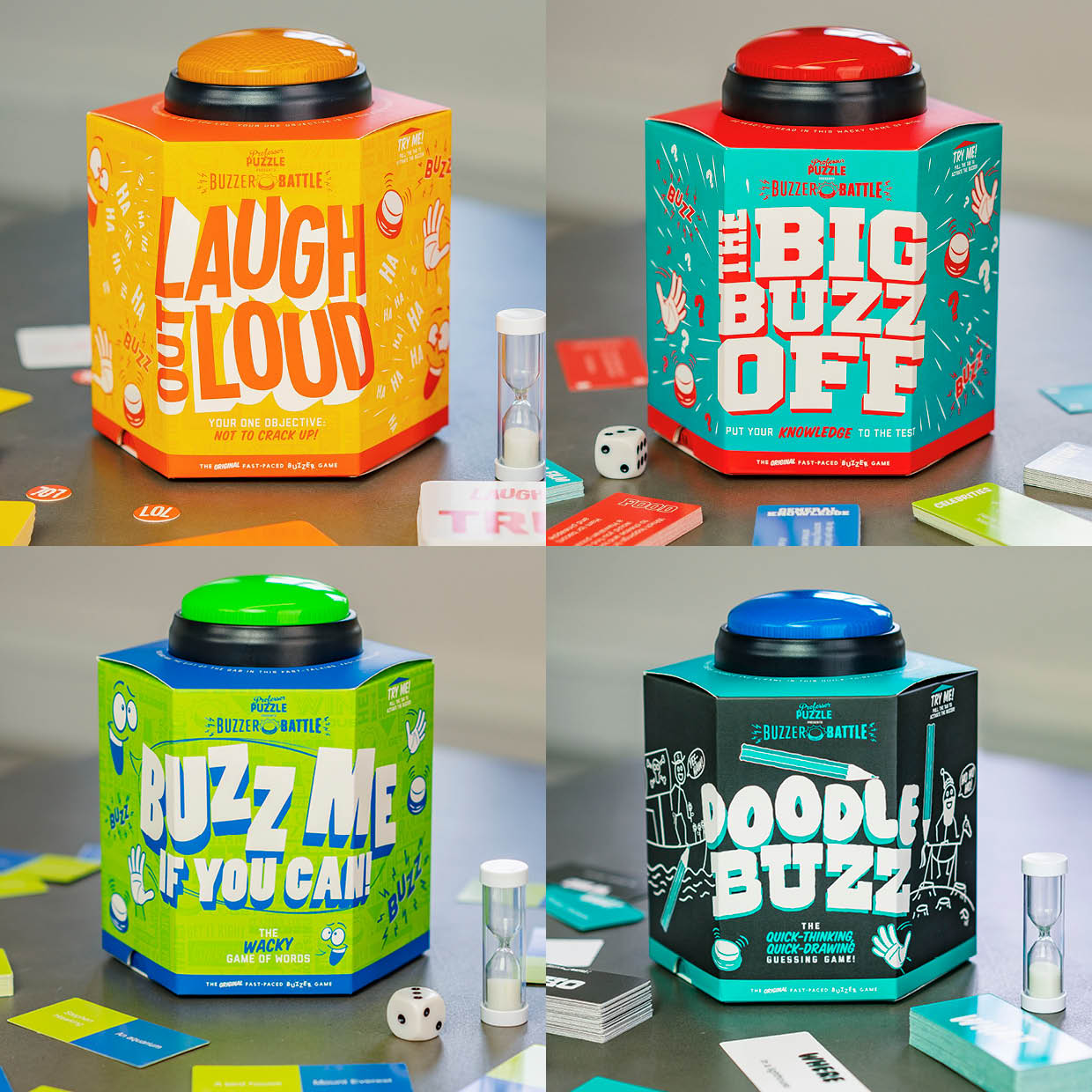 Things are definitely "buzzing" in the Professor Puzzle office with the upcoming launch of our hot new range! Introducing Buzzer Battle, the collection of quick-fire trivia tests and laugh out loud party games that are just the thing to kick your next games night into overdrive! Get your fingers at the ready as we take […]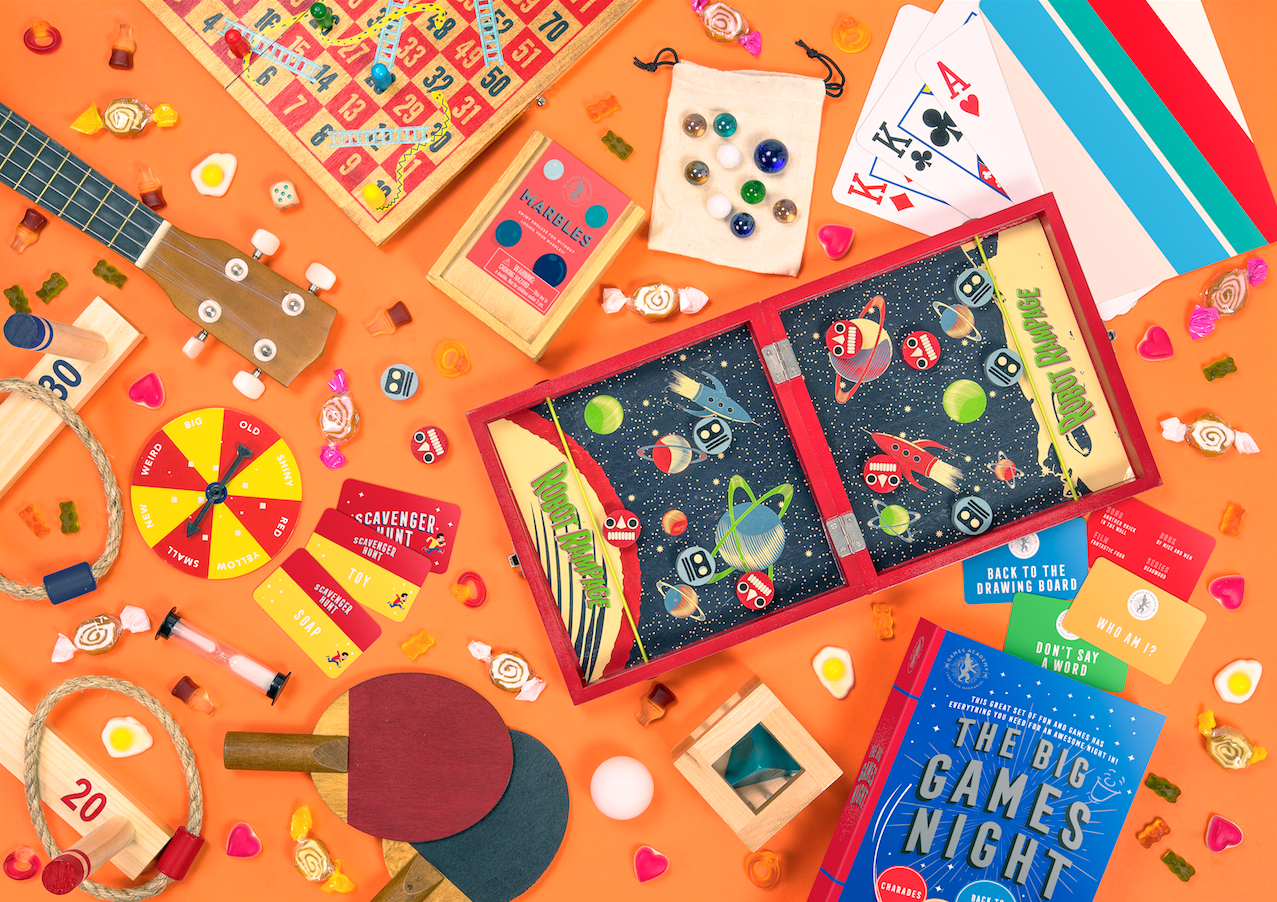 Whilst the nights are still cold and the temperature hasn't risen nearly enough to tempt the leaves back onto the trees, there's nothing better than inviting a few friends over, turning the heating up high and busting open a few board games! Whether you're crazy about charades or potty about pub quizzes, a games night […]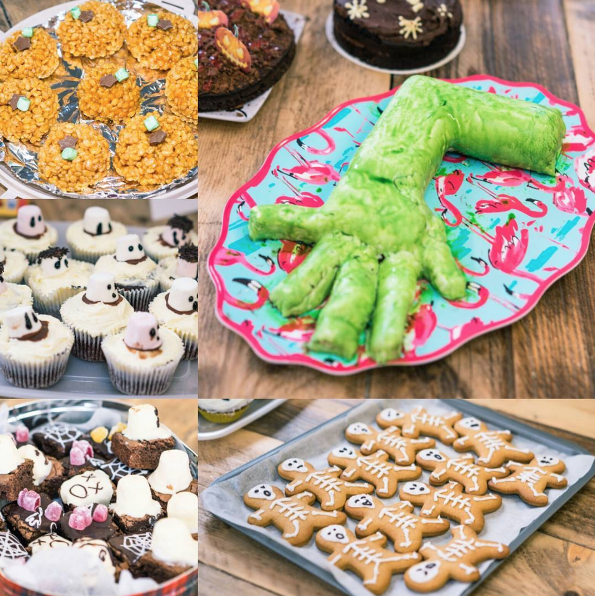 Whilst the sun may have been bright and shining last Tuesday, it seemed as though Professor Puzzle HQ was filled with ghosts, ghouls and all ghastly things that go bump in the night! We love any excuse to throw on a costume (along with a generous helping of fake blood!) and for many of us […]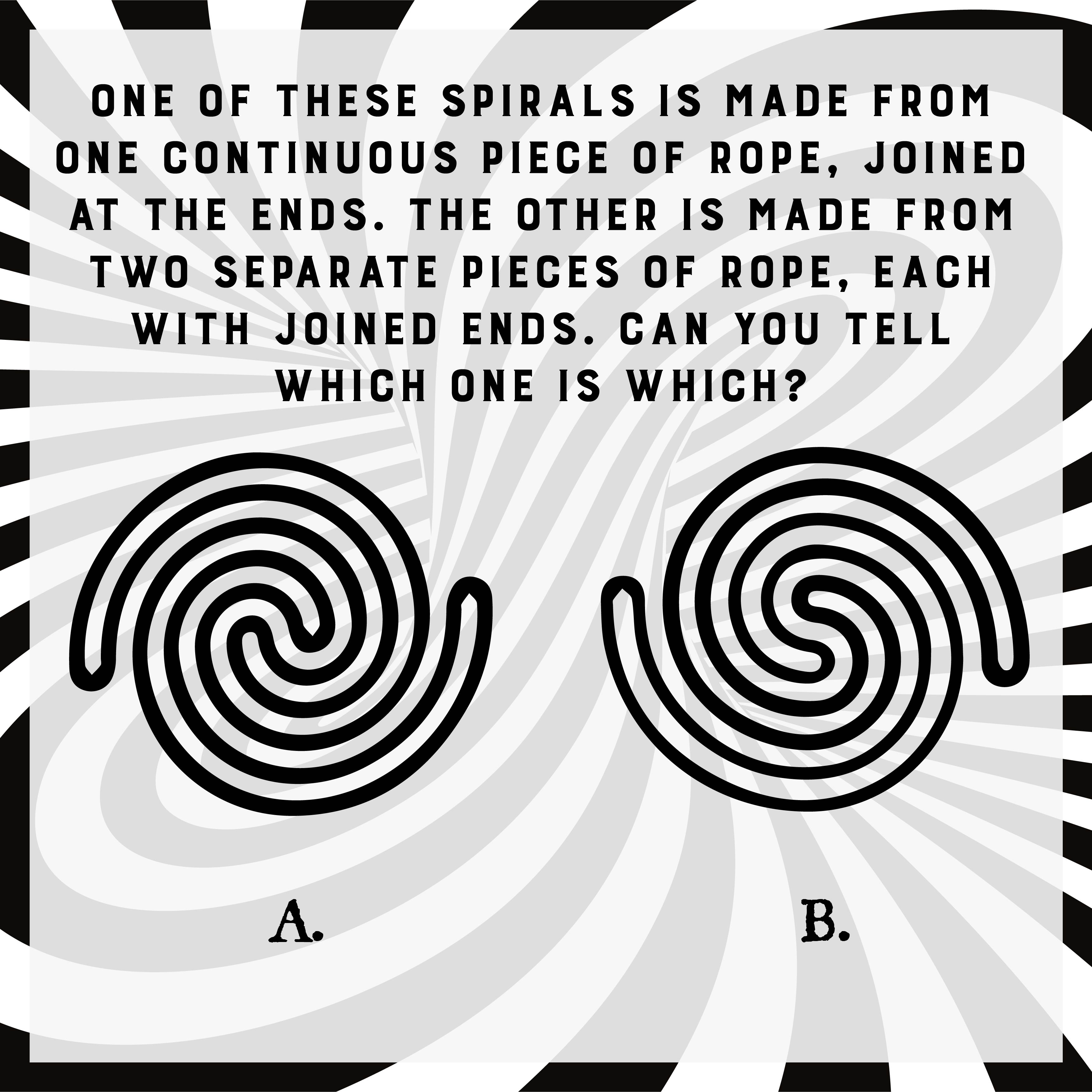 Spring forward, fall back – it must be Daylight Saving Time again! If winding the clocks back and forth has left you in a spin, why not try our topsy-turvy brainteaser? You're in luck though because with the clocks going back, you've got an extra hour to try to solve it!
Click here for the solution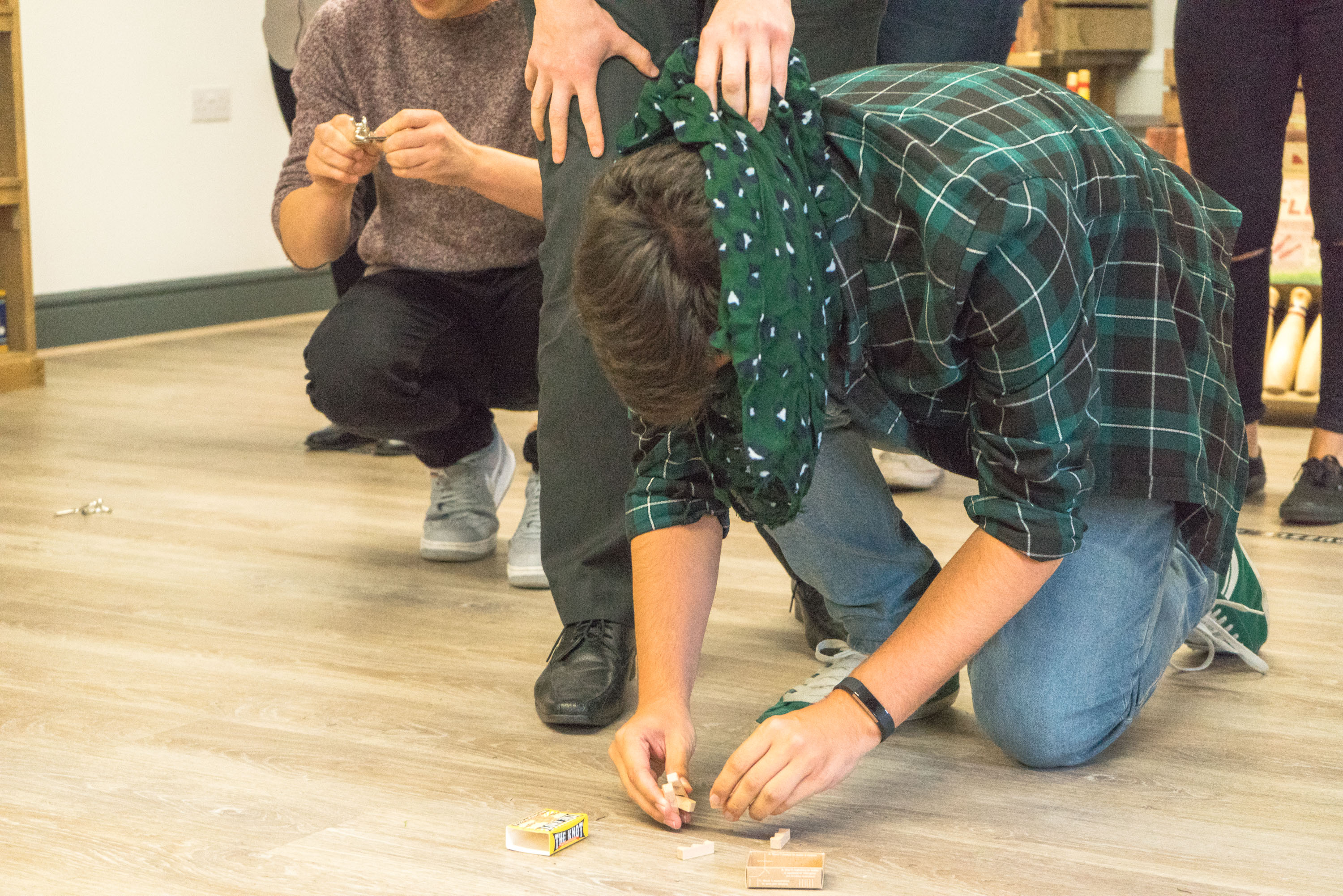 How do you prove who's the Ultimate Master of Brain Training? With Puzzle Olympics of course! Inspired by Barts Charity's #1hour campaign to raise money for trauma research and treatment, we decided to let the Professor Puzzle gang put their money where their mouths are and see how well they really know their puzzles! But […]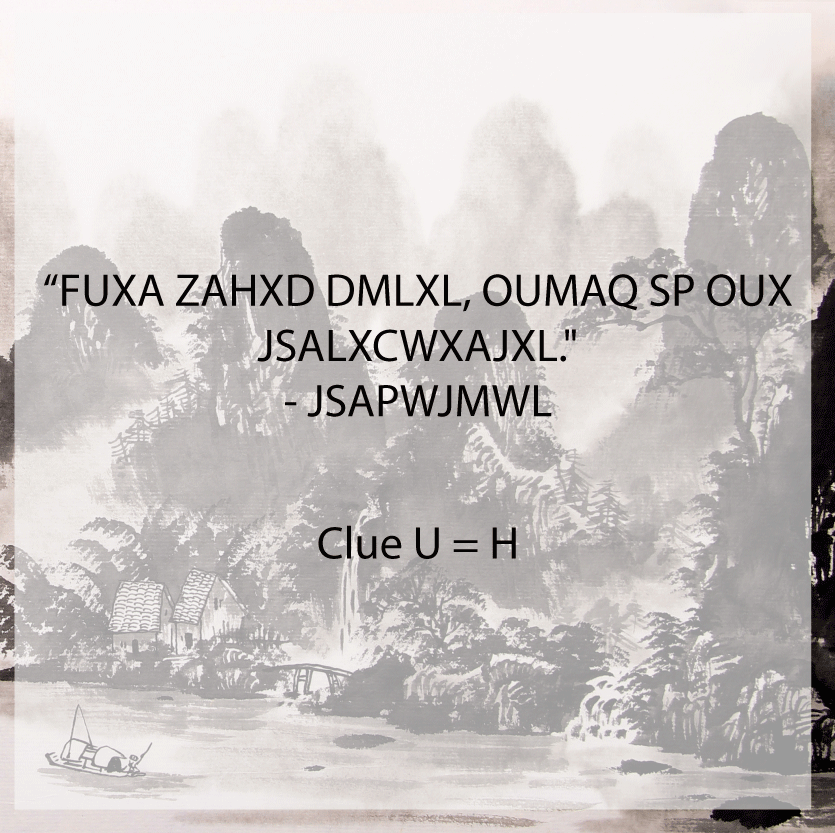 Cryptography puzzles contain secret phrases that have been encoded in some way. In the puzzle below, a quote from an ancient philosopher has had its letters replaced with other letters. To solve it, you will need to figure out the encryption key. To help you, use the clue U=H. Will you be able to decode […]
Click here for the solution