Following the success of our first-ever Professor Puzzle Sustainability Week last year, Louise took on the challenge to host another week dedicated to sustainability – and it was an equally fantastic experience! It's a chance to really focus on our PP Sustainability journey and inspire everyone to incorporate small changes, both within and outside of the workplace.
Our Personal Pledges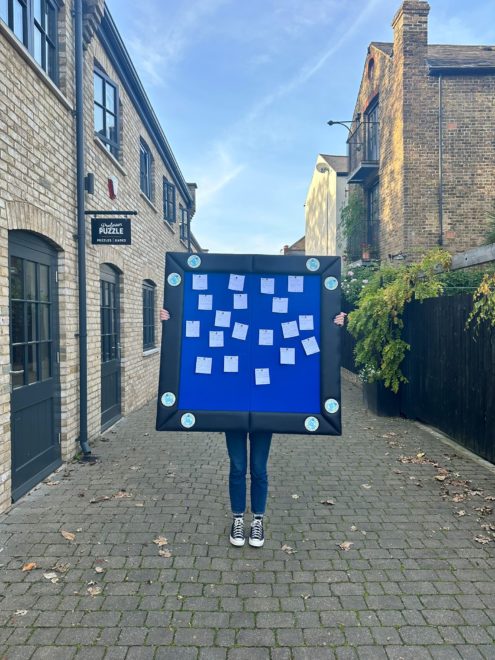 We kicked off our week with a talk from Laura Nee from Habitats & Heritage, a local charity that looks after the green spaces and historical environment in south and west London. She shared tips for climate-conscious actions, like only boiling the necessary amount of water, cycling to work, and buying second-hand clothes.
Laura's insights inspired us to reflect on our lives and create our PP Pledge. Each of us committed to changing one daily habit, proving that sustainability starts with the individual. Pledges included printing less, bringing in leftovers for lunch, and using reusable bags — small changes with a big impact.
Plant Swap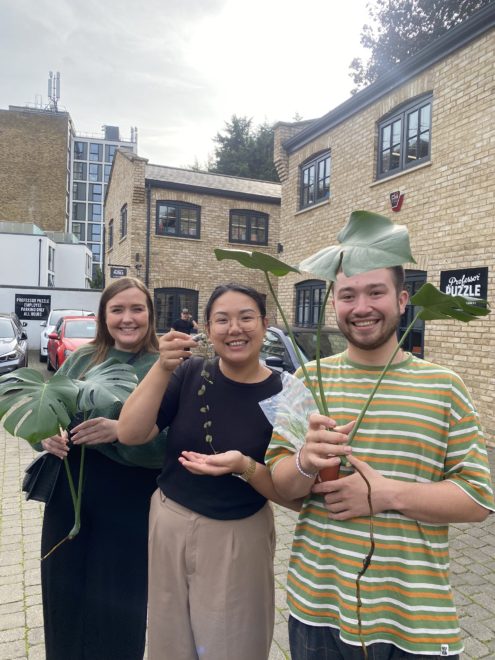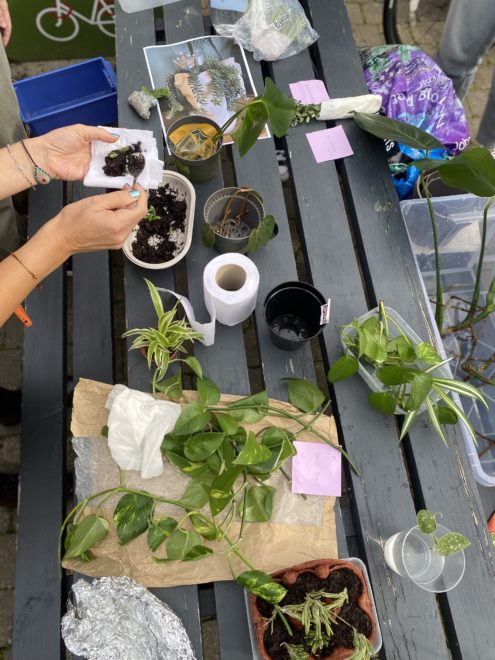 On Wednesday, we hosted our first plant swap, and it was a plant-lover's dream. The variety was impressive, from mighty monsteras to delicate strings of hearts, creating many new plant parents. Everyone pitched in with their green-thumb knowledge, offering expertise in different areas; we spilled the dirt on how best to repot different plants and discovered all the succulent secrets. With an abundance of plants, our office gained some new green friends!
Brightening up the Place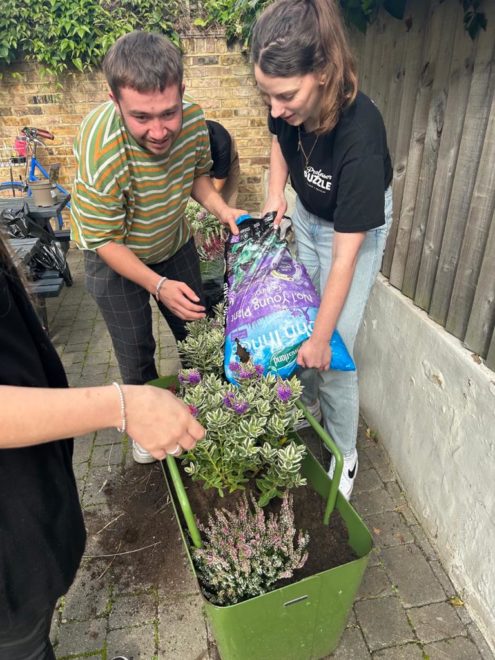 Alongside our lively plant swap event, we decided it was time to show some love to our bike lock boxes. With a collective team effort, we transformed these boxes into vibrant havens for heather & hebe plants, ready to weather the winter months in style. Our new green companions have already settled into their cosy corners, bringing a touch of nature to our Twickenham office.
Litter Pick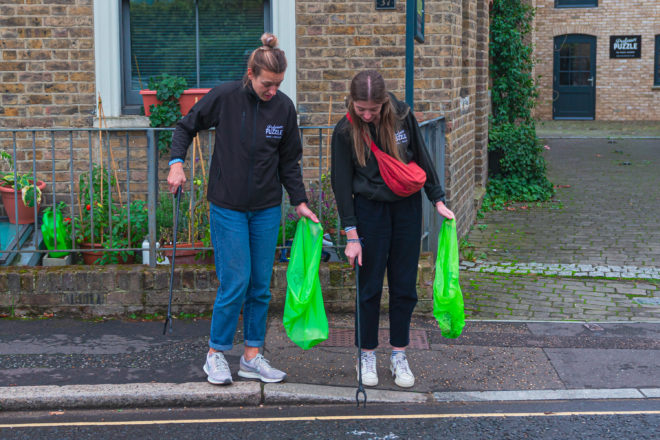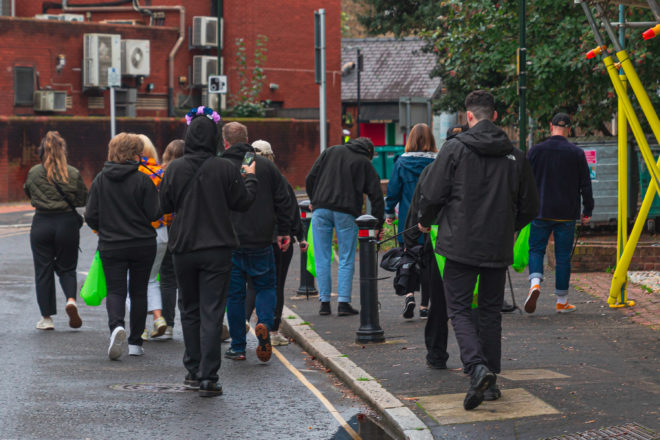 On Thursday, our team took to the charming streets of Twickenham for our annual litter pick, a tradition close to our hearts. Braving the elements, we split into three energetic teams, covering significant ground in just one hour. The result? Over thirty bags of rubbish collected, transforming our local area into a cleaner, more beautiful space.
The Big Sustainability Quiz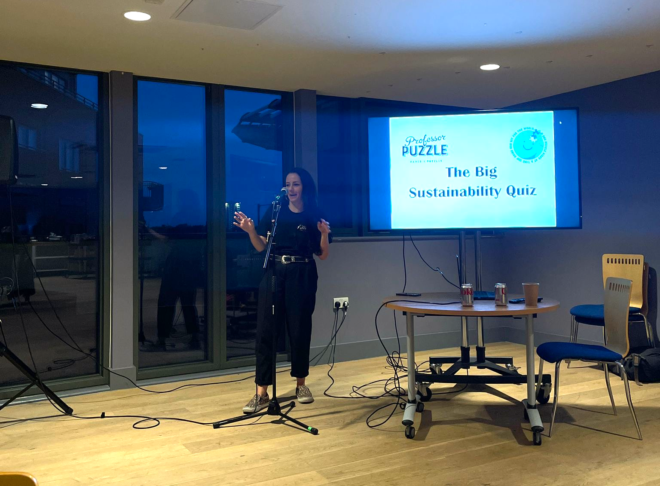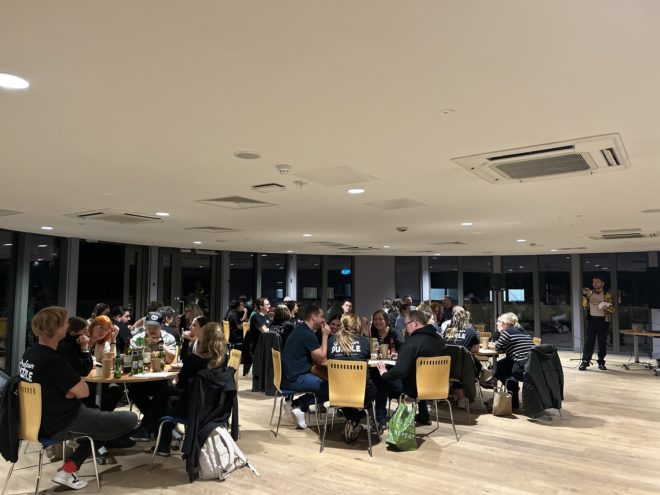 Post litter pick, our hungry and triumphant squad made their way to The Exchange, Twickenham. With drinks and delicious bites from the local gem, Greek Unique, we settled in for an evening of celebration and knowledge.
Louise, our sustainability champion, started the evening off with an inspiring speech about the strides we've made during Sustainability Week and the past year in the business. Ben, our honorary awards guru, handed out prizes for outstanding litter-picking efforts.
Then came the highlight of the day — the Sustainability Quiz, hosted by the marvellous Fin. Seven rounds of questions tested our eco-wits, and let's just say, it wasn't a walk in the park.
Congratulations to the clever minds of 'Pick of the Litter,' scoring the best team name (and a coveted bottle of wine). A special shoutout to 'Net Zero Chance of Losing,' who clinched the top spot with a whopping 47 points! Cheers to a day of making a difference and proving that sustainability can be both impactful and a whole lot of fun.
If you would like to see more PP updates, check our socials below: