Now that the school holidays are in full swing, you may be wondering what on earth you can do to keep your little ones' minds occupied, without resorting to the dreaded screen! We're not here to judge parenting tactics, we understand how hard it is to juggle looking after children in today's attention-driven world. But if you want to try and give them a brief digital detox, we've made your job just a little bit easier by compiling this stress-free, screen-free list. Without further ado …
It's no secret that going for a walk has great health benefits but it's good fun too! Walking in nature can improve children's mood and creativity as well as boost social skills – perfect for unwinding and letting their imagination run wild.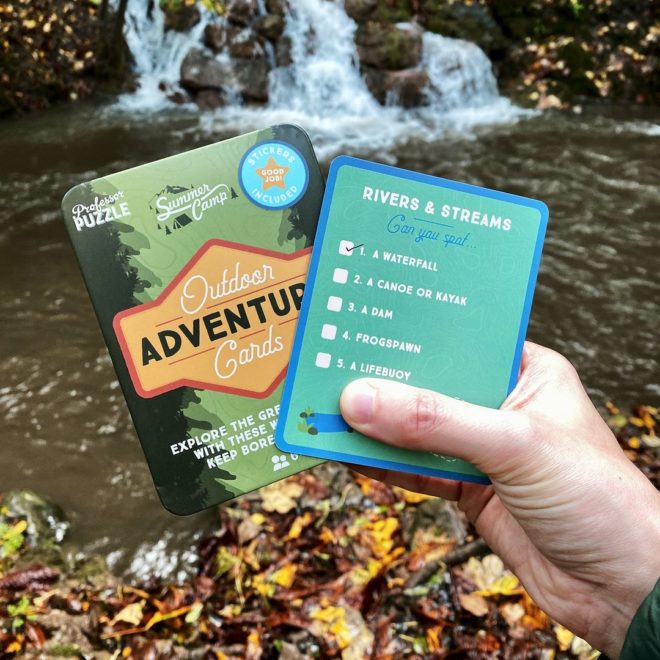 As we all know, some extra help in getting the family out of the door is often needed, so why not try our Outdoor Adventure Cards? Jam-packed with brilliant ideas for outdoor activities and sightseeing, this set is perfect for giving your little ones an exciting mission as you enjoy your leisurely stroll.
No summer is complete without a good old-fashioned British picnic. Whether that be in the park, in the woods, or even in your garden, a picnic is a great way to bring the family together, enjoying tasty food and the great outdoors. But it's no reason to sit around idly!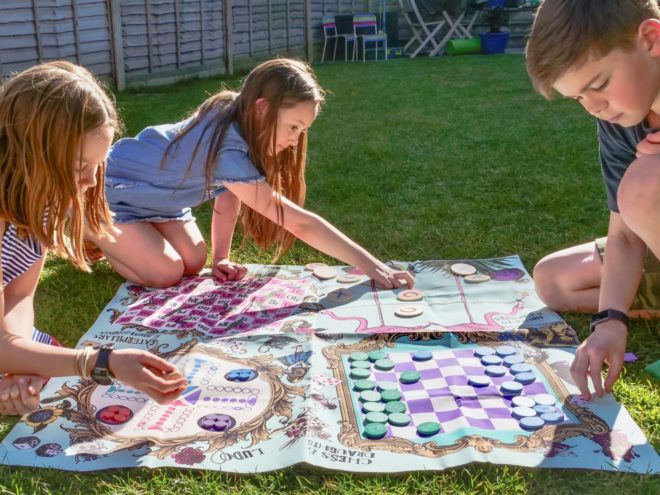 Engage in some light-hearted play with some classic outdoor games such as stacking tower or ring toss! These low-effort games are ideal for relaxed fun while running off some of the delicious treats you consume. When their legs are tired, it's time to get out the Mad Hatter's Tea Party Games or explore Alice's Party Games Mat.
Put away the iPads and the Switches and play some party games with the whole family. Playing games is proven to boost brain development, harness friendly competition, and build a growth mindset – all great things for children to do for the six weeks outside of the classroom.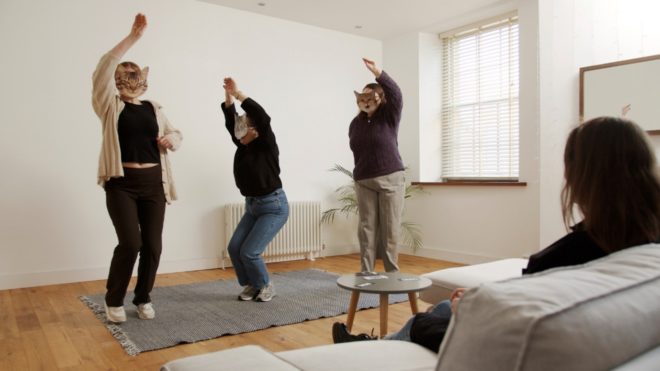 So, grab some snacks, choose your game(s) of choice, and get playing! If you're looking for a fun party game, we recommend Like Herding Cats – a hilarious game where mimers wear cat mask blindfolds as they act out specific scenarios. Or for something with a little more brainwork, try Escape from the Aquarium – a unique children's escape room with 11 different puzzles, perfect for developing observational and numeracy skills!
If you're lucky enough to go on holiday this summer or even just a day trip to the beach, why not make the most of every moment? Though train rides and plane journeys are frequently described as laborious and sluggish, there are many ways you can keep yourself occupied without watching a movie or a YouTube video.
Our card games are perfectly compact, ideal for long journeys or for taking with you! For younger players, Crazy Apes, Go Farm, or Snapping Turtles are great options. For 8+ years, the hilarious card-matching game May Contain Butts is a fantastic way to liven up your travels. Or for teenagers, try Celebs. A social-media-infused game with comical illustrations of famous figures, this game is perfect for those who are usually glued to their screen.
You didn't think you'd make it to the end of a Professor Puzzle blog without us mentioning puzzles, did you? Though most of us probably did a puzzle or two with our kids over lockdown, many have already forgotten the wonderfully relaxing effect they can have.
Studies show that when completing a puzzle, dopamine is released, making you feel happier and like you've accomplished something.
Our catalogue has many puzzles, for varying abilities, to do as a family or on your own. From the Mini Masterpieces to the Jigsaw Library, bringing together classic books into gorgeous double-sided puzzles.
If you enjoyed this post, don't forget to follow us on social media for the latest on all things Professor Puzzle.