All aboard the Retiarius and get ready to set sail on the latest wave of high praise for Danger in the Deep – our underwater escape room adventure! A copy of our puzzling submarine mission was recently sent to UK based escape room enthusiast group The Escape Roomer, who were very excited to play and review the game for their website.
The Escape Roomer gave Danger in the Deep a 5/5 rating and described it as "possibly their favourite escape room of the year so far" – considering they have each played hundreds of at home and in person escape rooms, this is high praise indeed!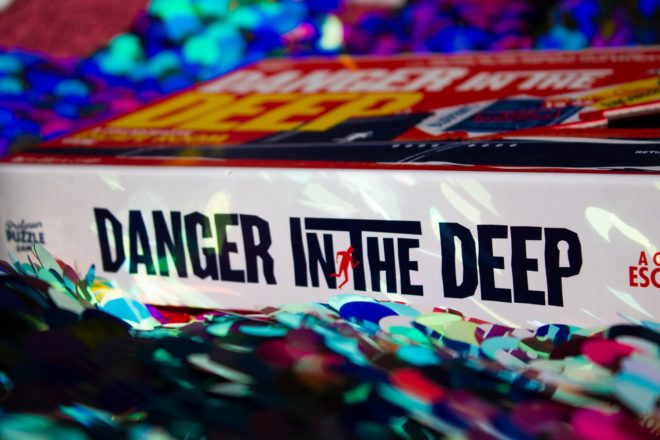 "The story unfolds fairly linearly. You begin in a specific area of the submarine and move to the next sequentially as you follow along via the blueprints. It felt pretty immersive to enter each new area and have a peek into the lives of the employees who worked on the submarine through a series of photographs of the spaces, notice boards, lockers and floor plans. All the while we were grounded with a sense of where we were in the ship and what our immediate objective was. I loved that the game was guided by the cards but otherwise you had a wealth of information to pour over (and spread out within your group) to contend with. We never once felt lost or confused."
"In terms of puzzles, this is where Danger in the Deep really shone! We've put this at the "medium" difficulty level as some of the puzzles really clicked right away, others had us scratching our heads for ages – then eventually looking at the clues, and others were a real "aha! That's awesome!" moment once we finally got them right. Difficulty aside, what Professor Puzzle does really well is create high quality and incredibly tactile puzzles. By that, I mean despite beginning with a lot of paper, the actions you make and the things you construct with the paper are so utterly delightful at every turn, it's hard not to smile the whole game through."
Aside from all the other exceptionally cool elements of the game, The Escape Roomer were most impressed with the puzzles themselves, awarding Danger in the Deep with their Puzzle Prize award!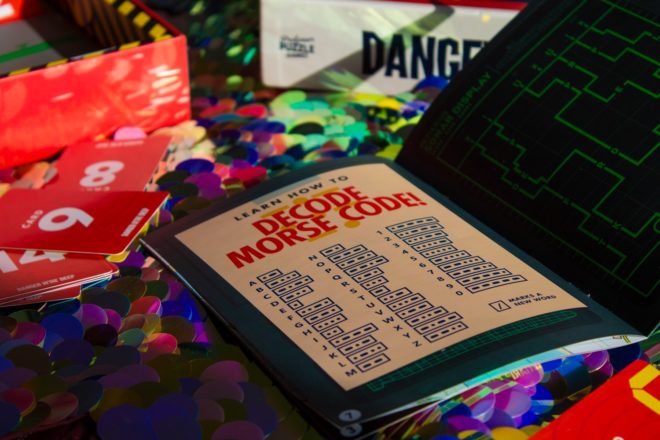 "I absolutely loved Danger in the Deep! No, seriously, it may just be one of my game highlights of the year so far. It's got 5 stars almost across the board from me, and I've also decided to award it the special "Puzzle Prize" badge for having some seriously cool puzzles in there I've never seen before but were brilliant fun to play."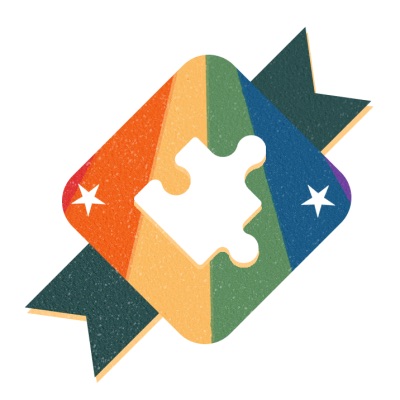 You can read the whole review on their site here