If you ask us, we think our escape room games are the best in the world, especially our new addition Curse of the Dark which has really knocked it out of the park! Perhaps we're biased? But just maybe we're telling the truth … if you take the word of escape room enthusiast group The Escape Roomer!
Curse of the Dark was recently played and reviewed by their team and they loved it!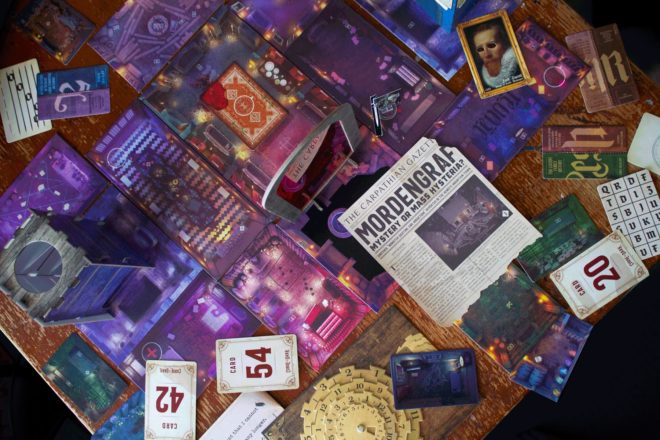 "Where Curse of the Dark differs from *checks notes* pretty much every other escape game I've ever played, is its fantastic use of space. It's somewhere between a tile-based, almost "world-building" game with Cluedo, and Unlock! mixed in. As a team of intrepid investigators, you reveal and place new tiles that build up an immense, sprawling castle around your movements as the game progresses. Past the halfway mark and you've already strayed into 3D territory with an enormous stained glass window and not one but two brilliant tall towers standing at either edge of the board. Until we flipped each new tile it was impossible to know where our story would take us, but each room was as fantastical as the previous and each twist and turn as exciting as if we were watching a movie."
The Escape Roomer gave us some very high praise on the gameplay, the beautiful design of the game and packaging, the intricate 3D puzzle elements and world-building, as well as the mysterious storyline which ties the whole game together. They were so blown away that they awarded Curse of the Dark with their Badge of Honour award, which is their highest award.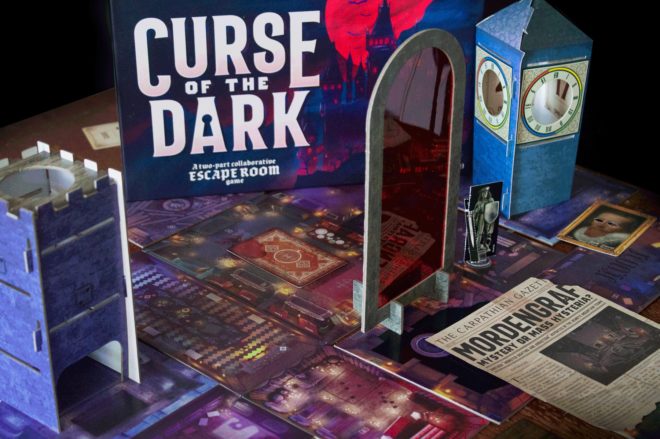 "We really did have a great time playing Curse of the Dark. From the fantastically fun puzzles that consistently manage to surprise me, to the beautiful visuals (2D and 3D), to a very spooky vibe that made our board game night perfect. There were a great many "a-ha!" moments, so many I'm sure my co-players got sick of my insisting "wow thats a clever puzzle" by the end of it. For that reason, we've chosen to award it our Badge of Honour which is awarded to games that achieve five stars from us across the board, and it's well deserved too."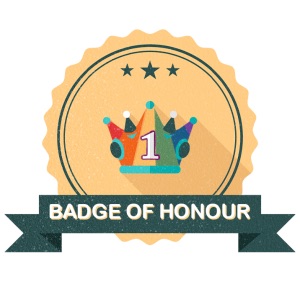 You can read the whole review on their site here