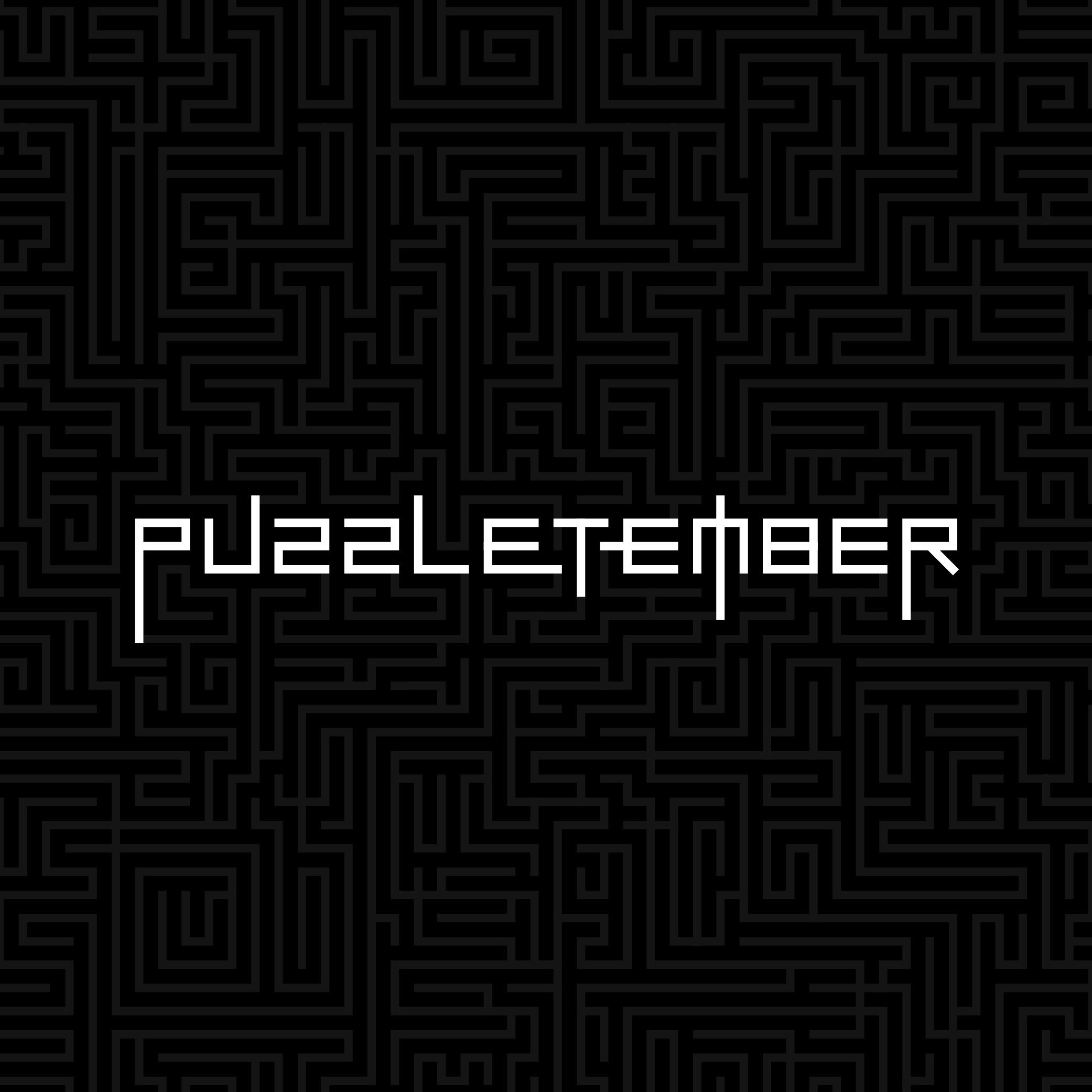 We're taking part in an exciting initiative this month which we wanted to let you all know about! We've been invited by the Curious Correspondence Club to be one of 30 puzzle creators participating in their awesome initiative, "Puzzletember". In their words, "Puzzletember is a month-long digital event featuring 30 uniquely crafted puzzles.  […]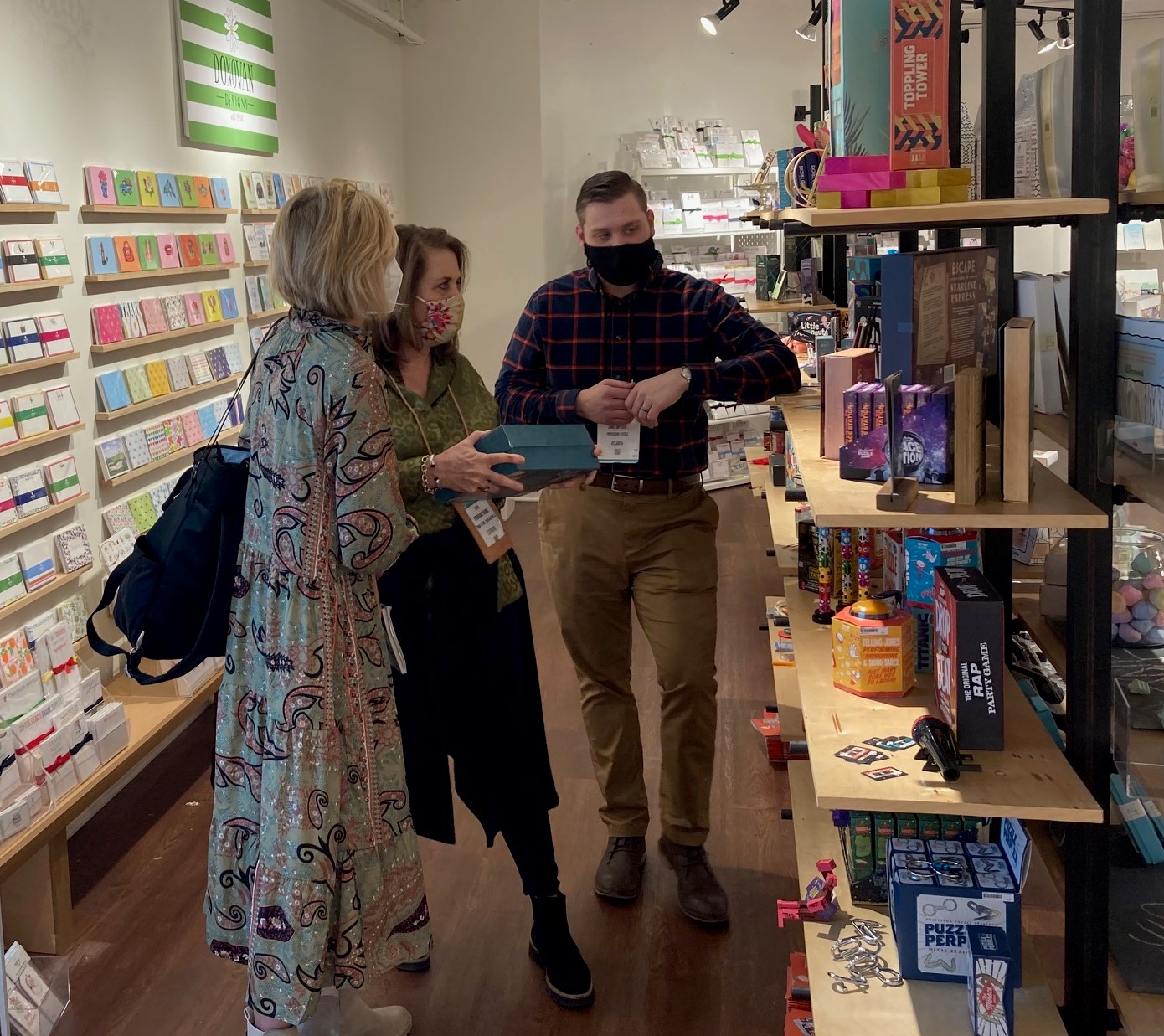 This week saw Andrew and Jake venture off to Atlanta to our first trade show of the year. After the sad news late last week that New York and Nuremburg have both been cancelled, it was great to still have the chance to be in a showroom chatting to customers and walking them through all […]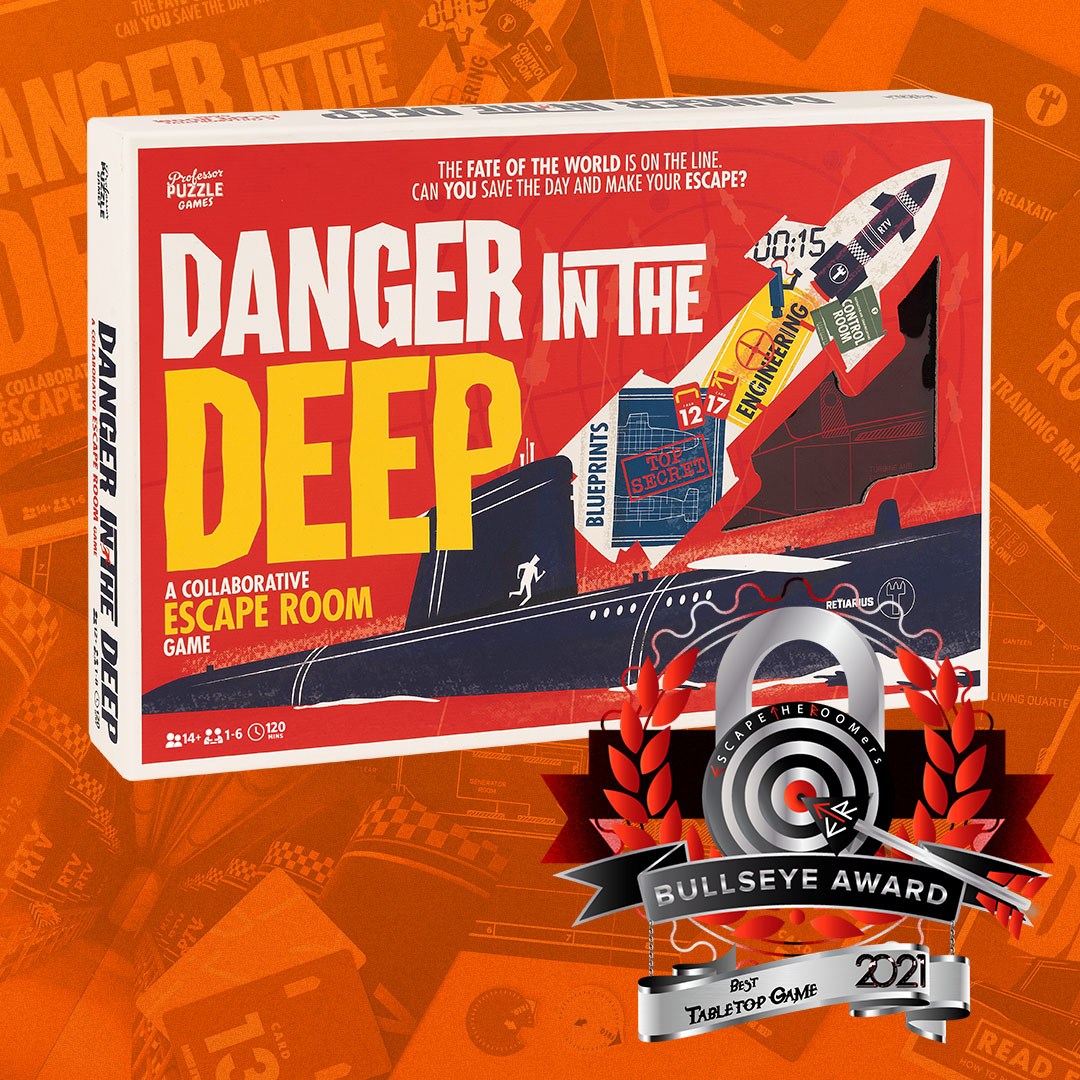 We're starting off the New Year with some exciting news! Danger in the Deep has been awarded the "Best Tabletop Game" 2021 Bullseye Award from @escapetheroomers 🏆🎉 Congratulations to our team and thank you to ESCAPETHEROOMers! For those who haven't yet taken on the challenge, Danger in the Deep is one of our newer collaborative escape room […]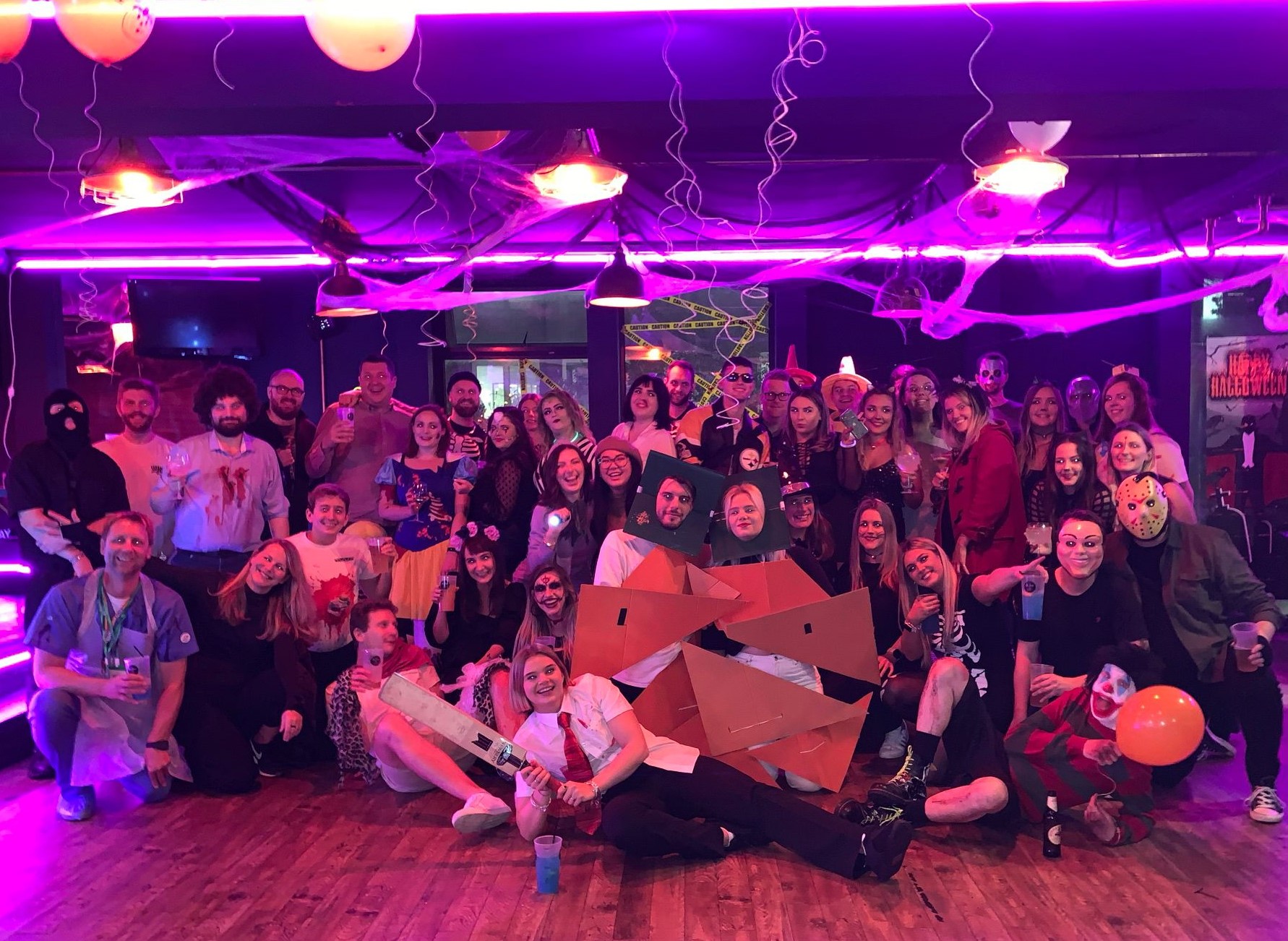 In true Professor Puzzle style, the fancy dress theme was wholeheartedly embraced, and the outfits were scarily good as we stepped out for our annual Halloween party! From clowns, cats and cereal killers to pumpkin tangrams and Scooby Doo characters, nothing was too much effort and choosing just one winner was a serious challenge. Congratulations […]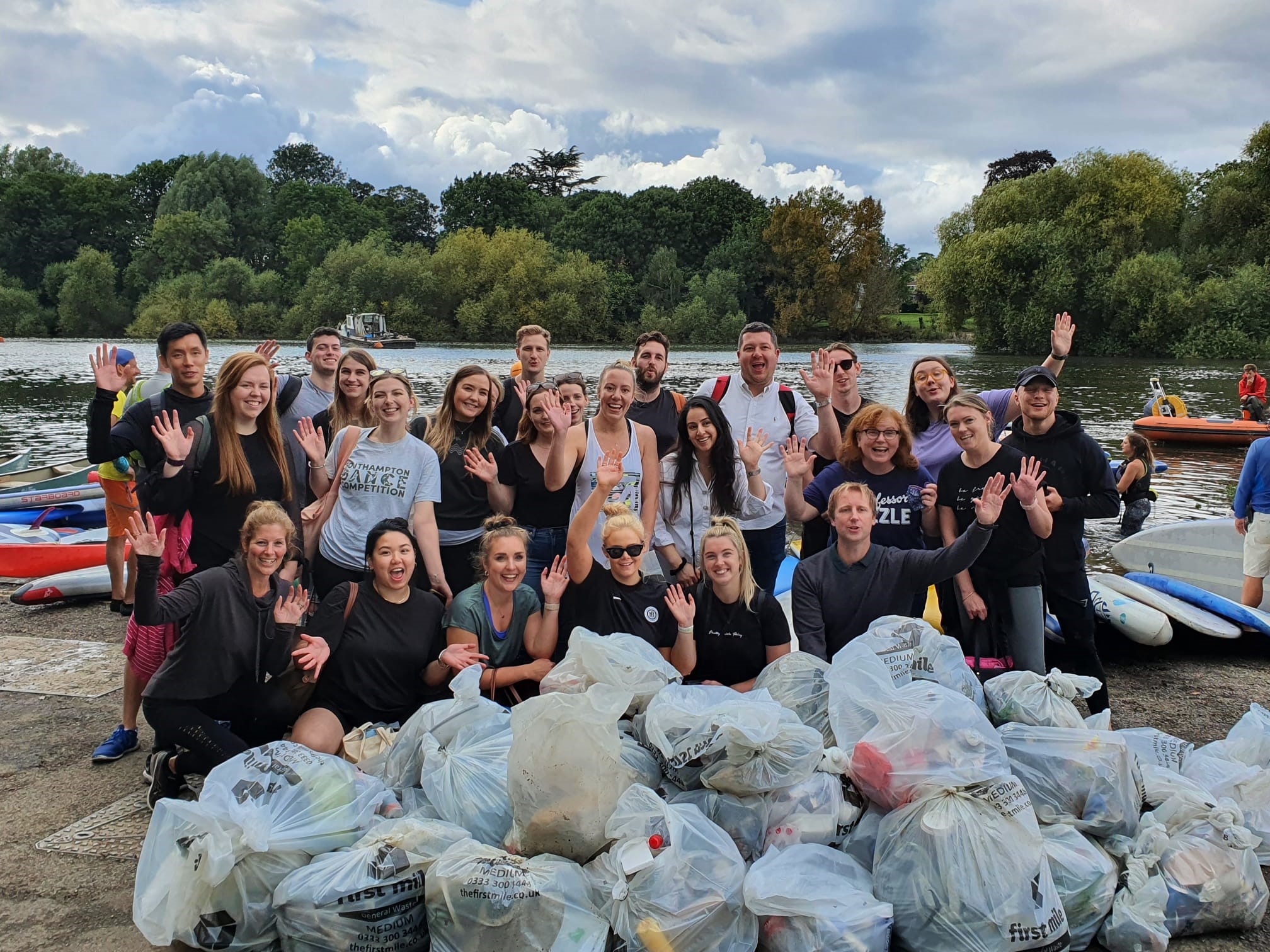 Last week's paddle boarding and towpath litter pick went swimmingly! Get on Board is designed to highlight the problem of plastic pollution in our waterways and demonstrate commitment to the environment and the community. So we joined up with a bunch of other local businesses, and paddled all the way from Kew Bridge to Richmond, […]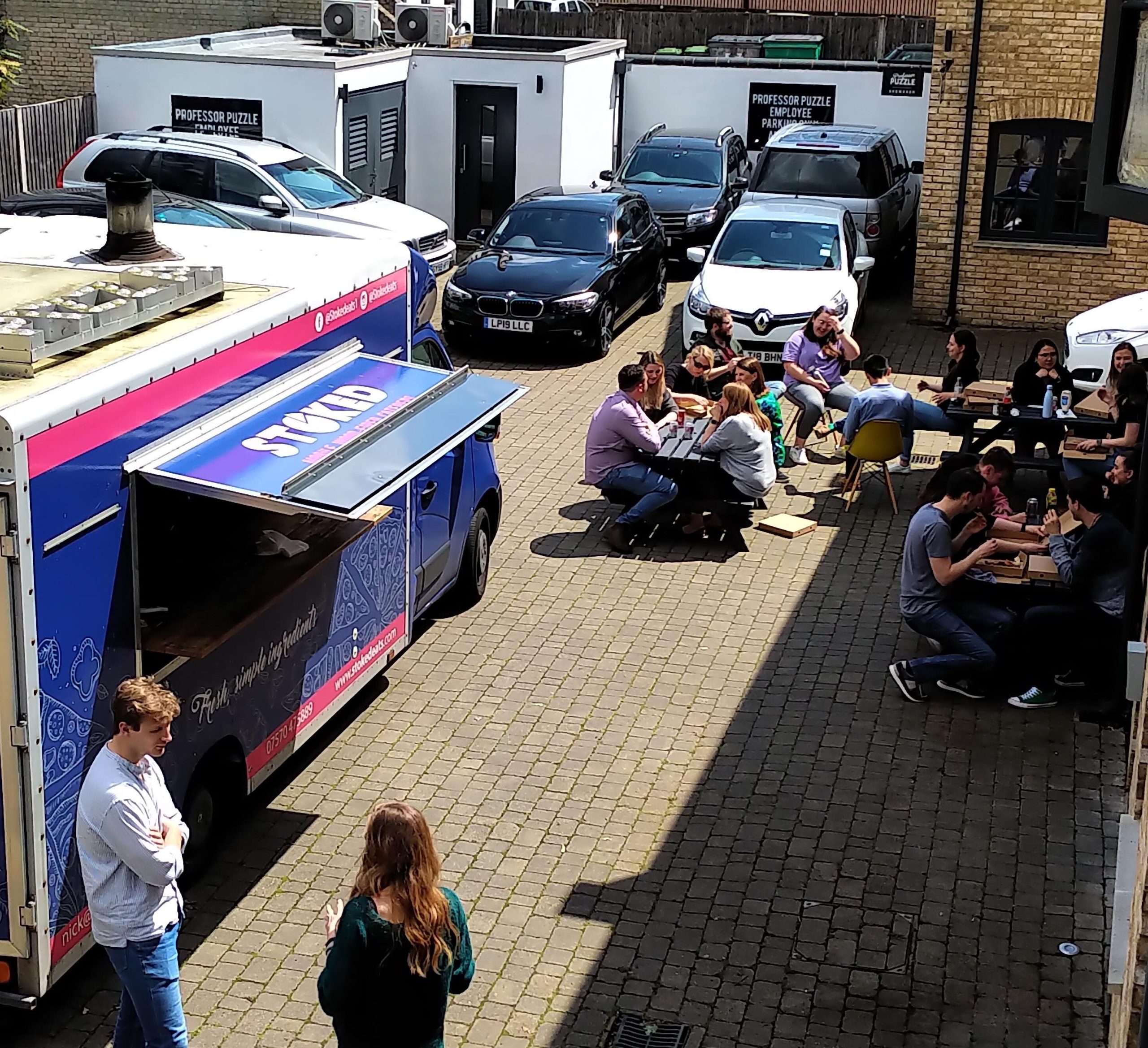 You wanna pizza this?! Taking a well-earned break to indulge in a delicious carb overload and chat with all our colleagues is becoming a regular thing at the PP Twickenham offices. We're massive fans of the woodfired pizzas that regularly brighten us all up as we enjoy some alfresco office dining! #teambonding #companyperks #lunchtimetreats 🍕😋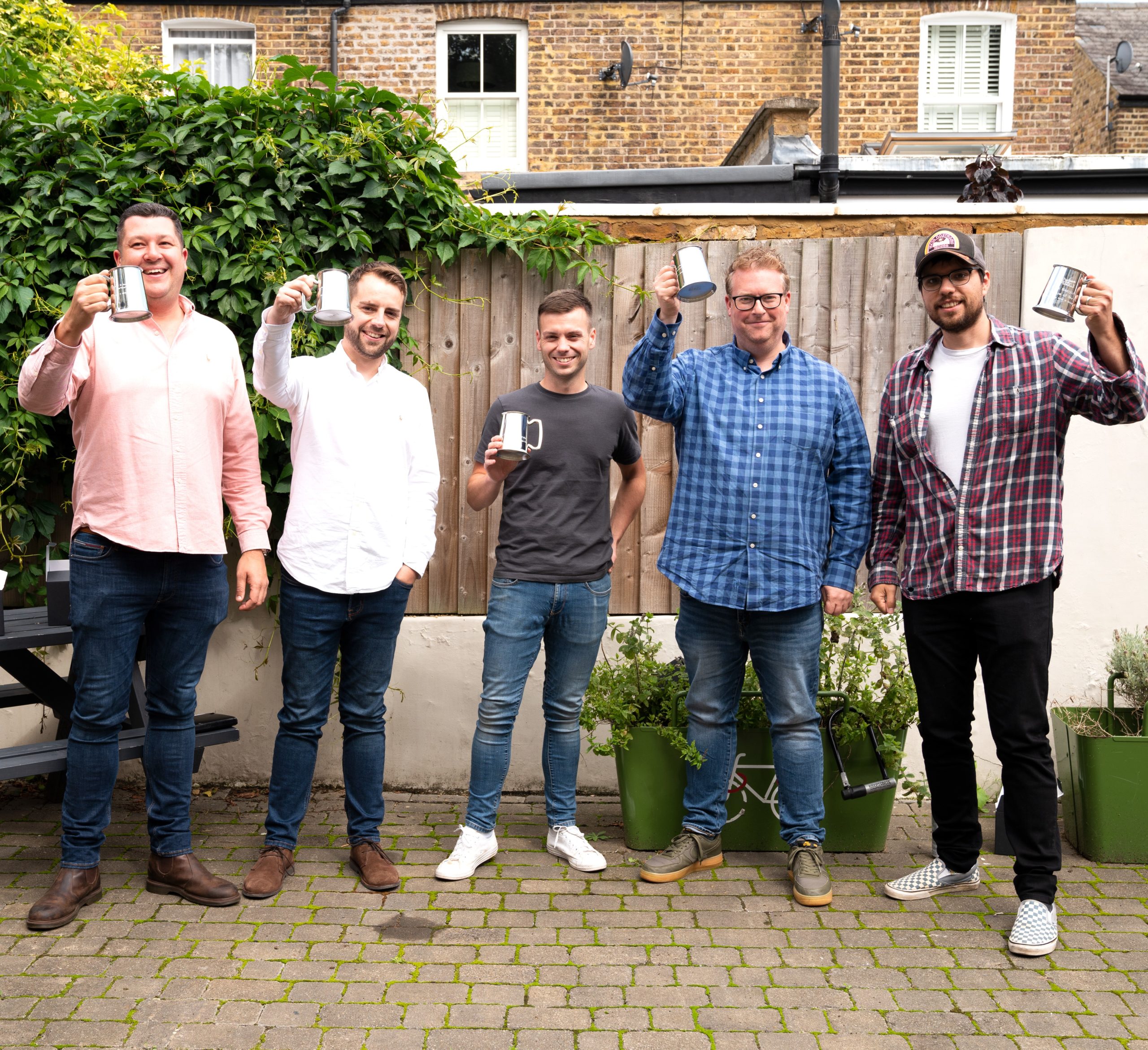 This week we took some time out to celebrate the motley crew who've truly earned the right to call themselves part of the PP furniture. So we'd thought we'd show them off to you too! These guys have all put in over a decade of hard work and dedication at Professor Puzzle. To show our […]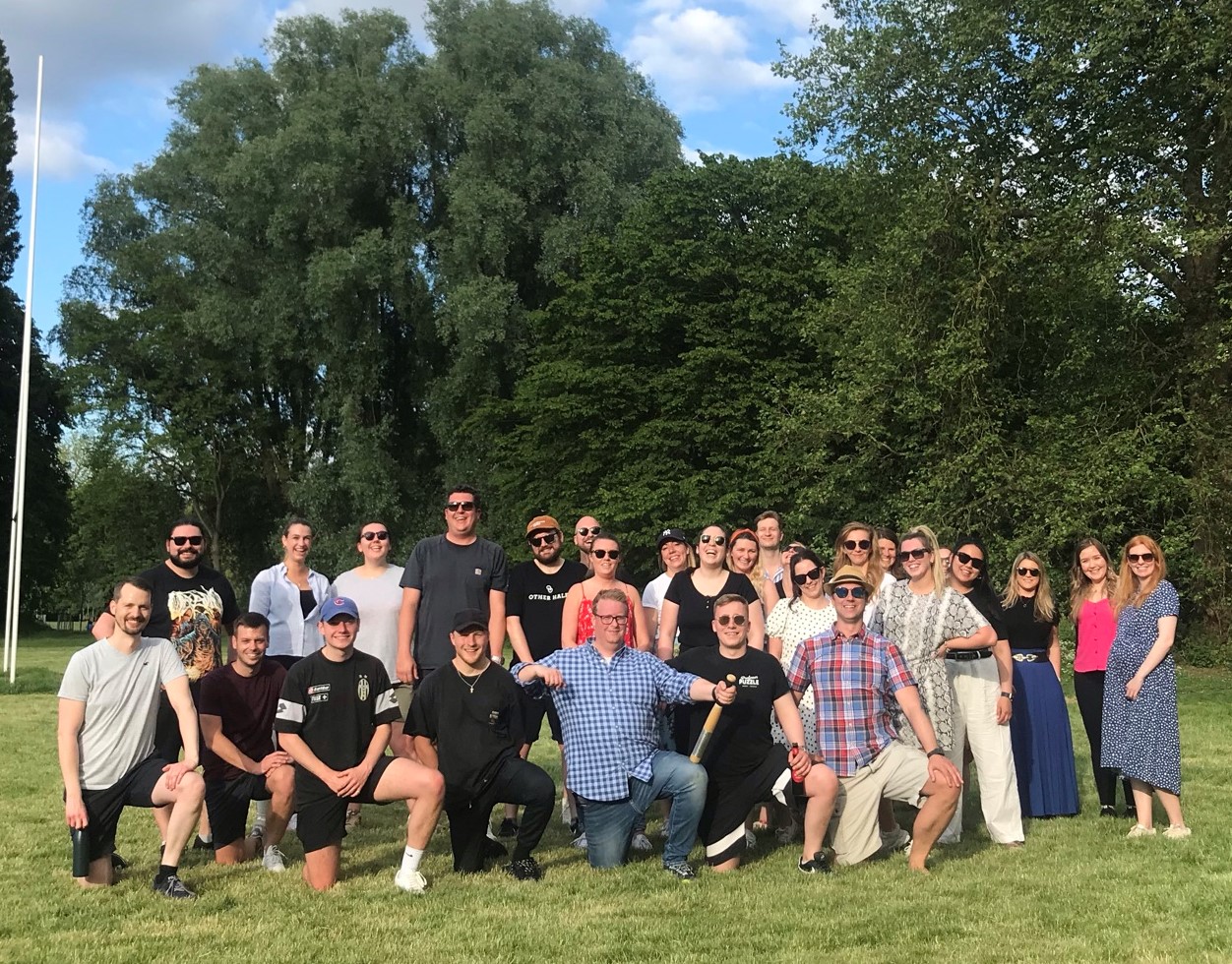 What better way to spend a sunny afternoon than whacking a small white ball around a large patch of grass? Bats and balls were retrieved from the product team's cupboards, teams (of dubious equality) were selected, the pitch was marked out, an umpire primed for appeals, and we were all set. A rapid and rowdy […]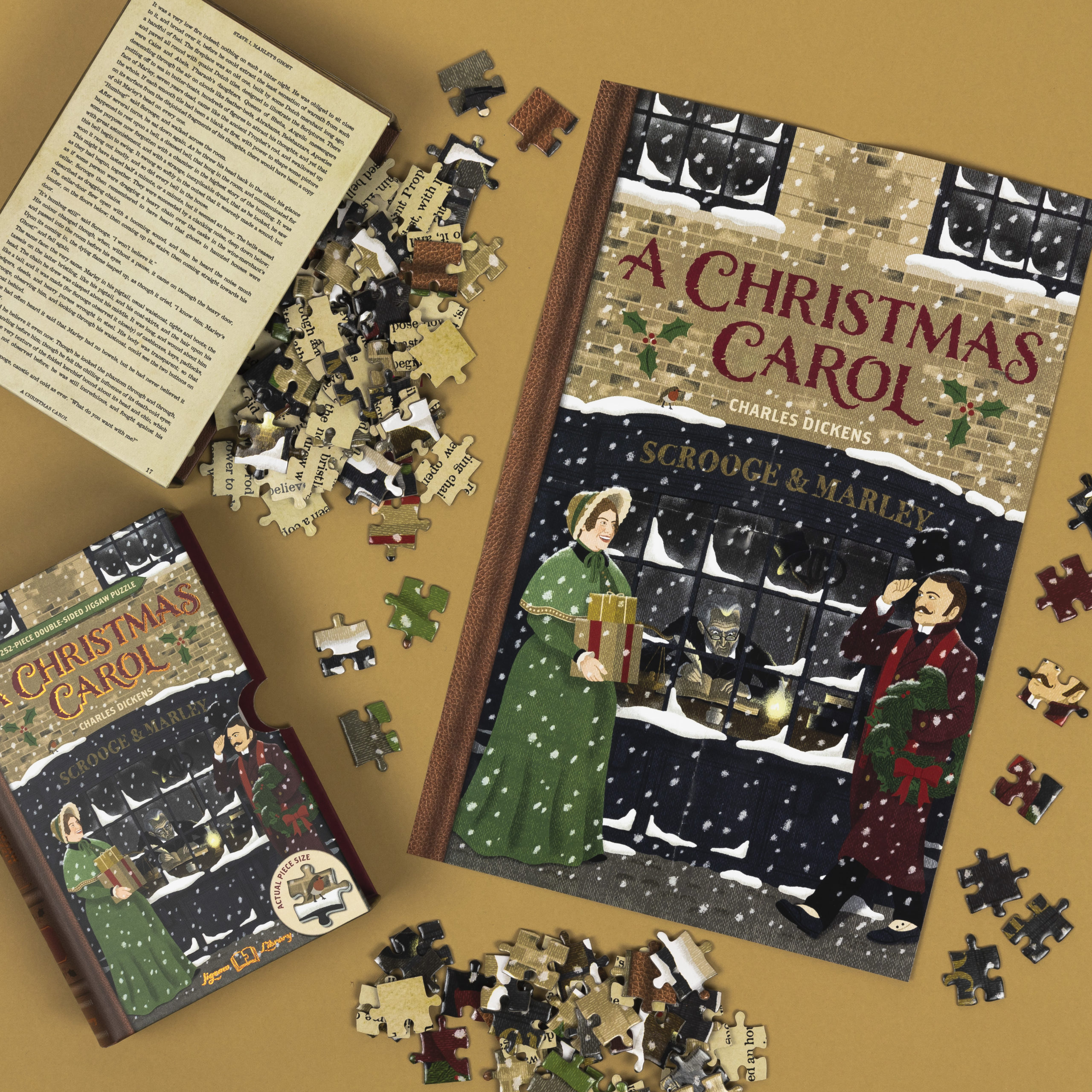 There's no greater Christmas story than that of Dicken's "A Christmas Carol", so bring the pages of this festive tale to life with our stunning 250-piece jigsaw puzzle! Whether it's by a cozy log-fire or the twinkling of your Christmas tree, fitting together the pieces of this puzzle is just the thing to get you […]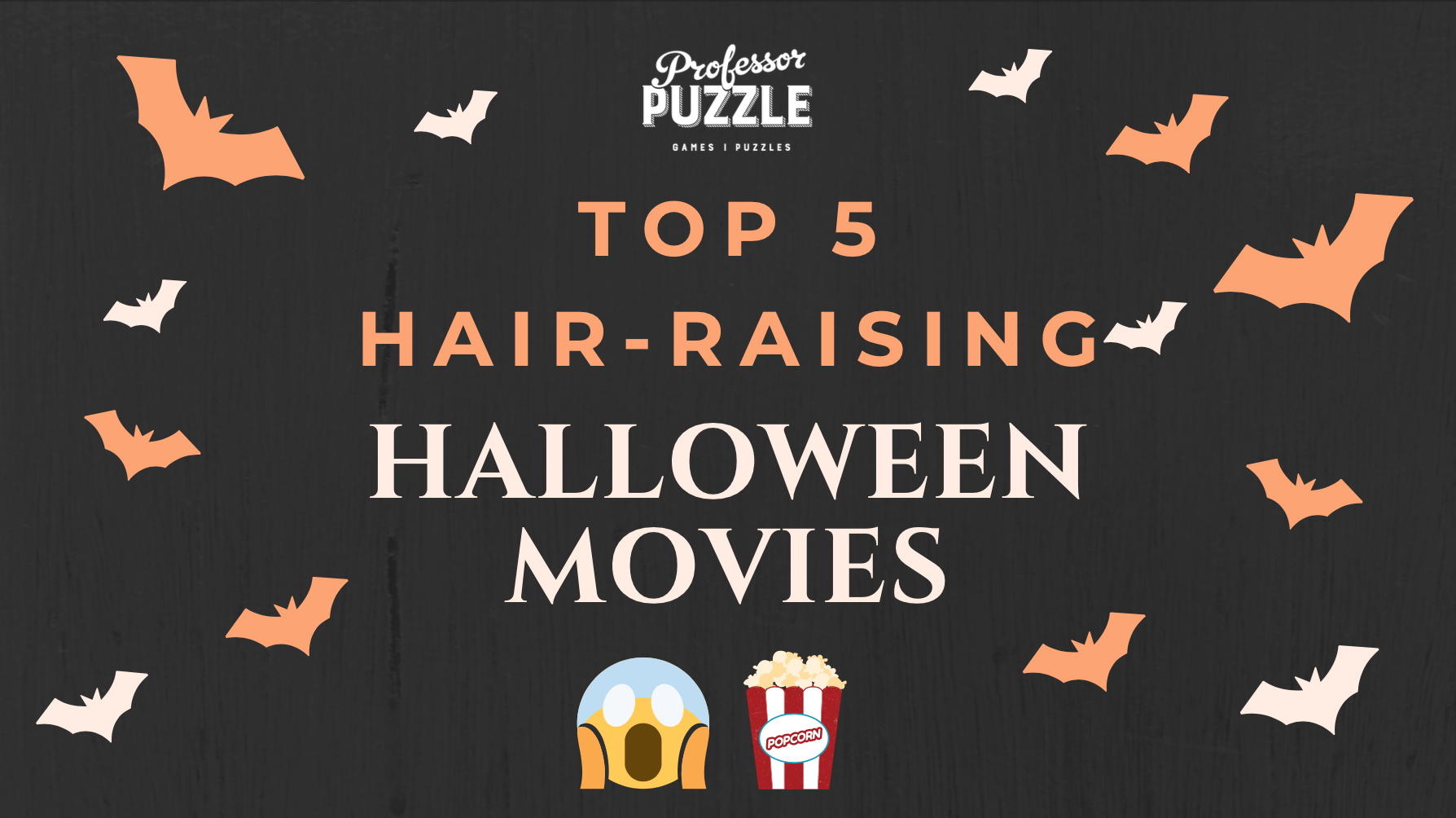 We love a good horror movie here at PP HQ: from ghost and ghouls to knife-wielding maniacs, who can resist the thrill of a good scare? Here's our Top 5 Scariest Movies to watch at home this Halloween, so close the curtains, grab the popcorn and press play … if you dare! 5)  Wes Craven's […]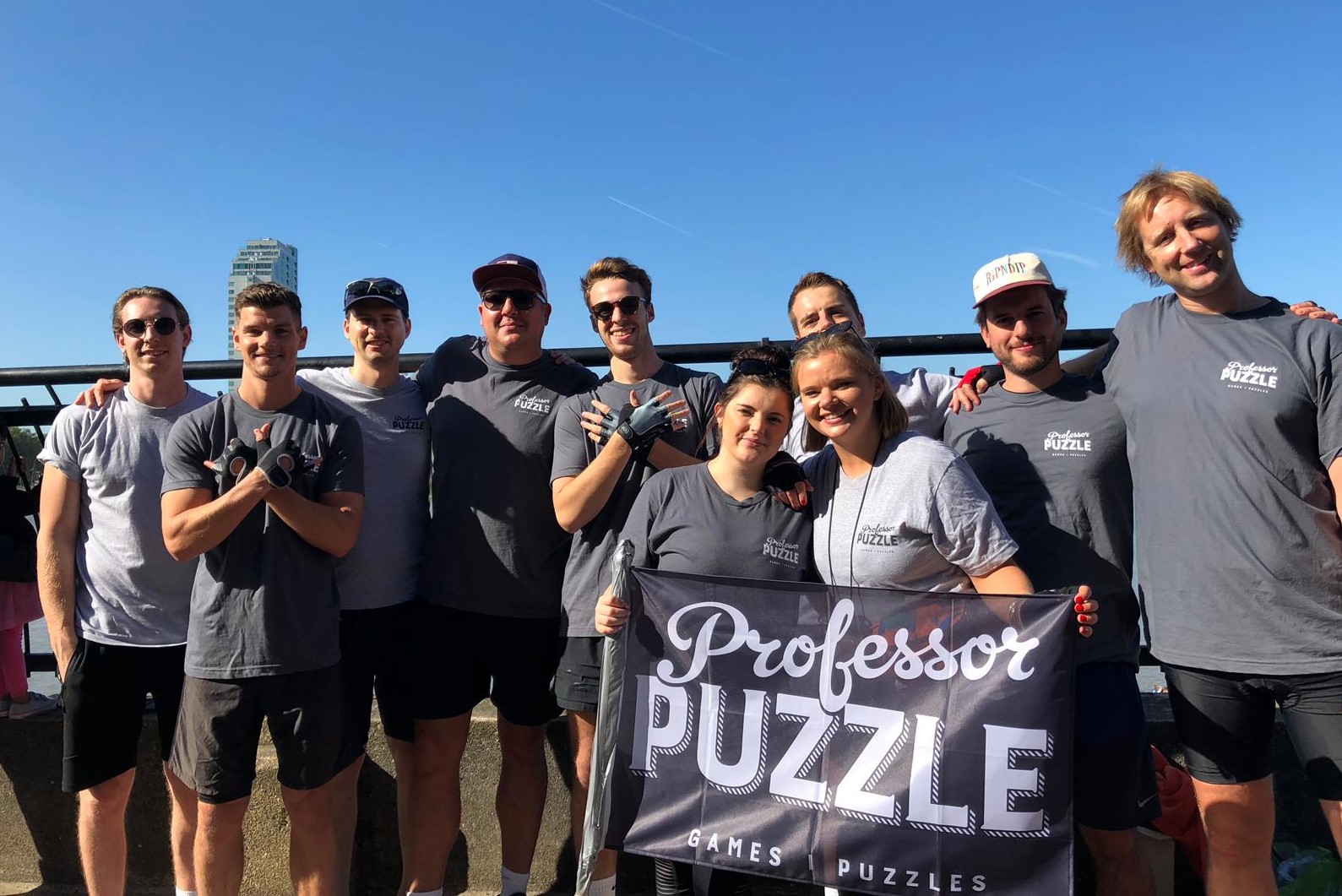 On Saturday the 14th September, a team of ten Professor Puzzle colleagues faced the Great River Race, a gruelling 21.6 mile-long row along the choppy River Thames. The event consisted of over 330 boats of varying sizes, and was in aid of Skerries 4 Schools, a charity motivated by giving youngsters the opportunity to experience […]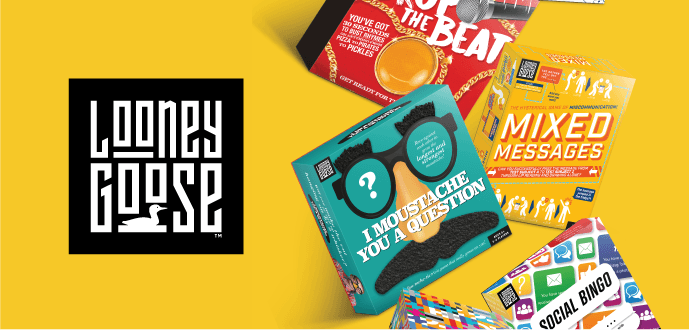 Great games inspire good times. They remind us to take life a little less seriously and laugh a lot more often! Our development team has been having fun creating a collection of brilliant new games for 2019. The result? Our new brand, Looney Goose. Designed to appeal to a wide cross-section of audiences, these games are […]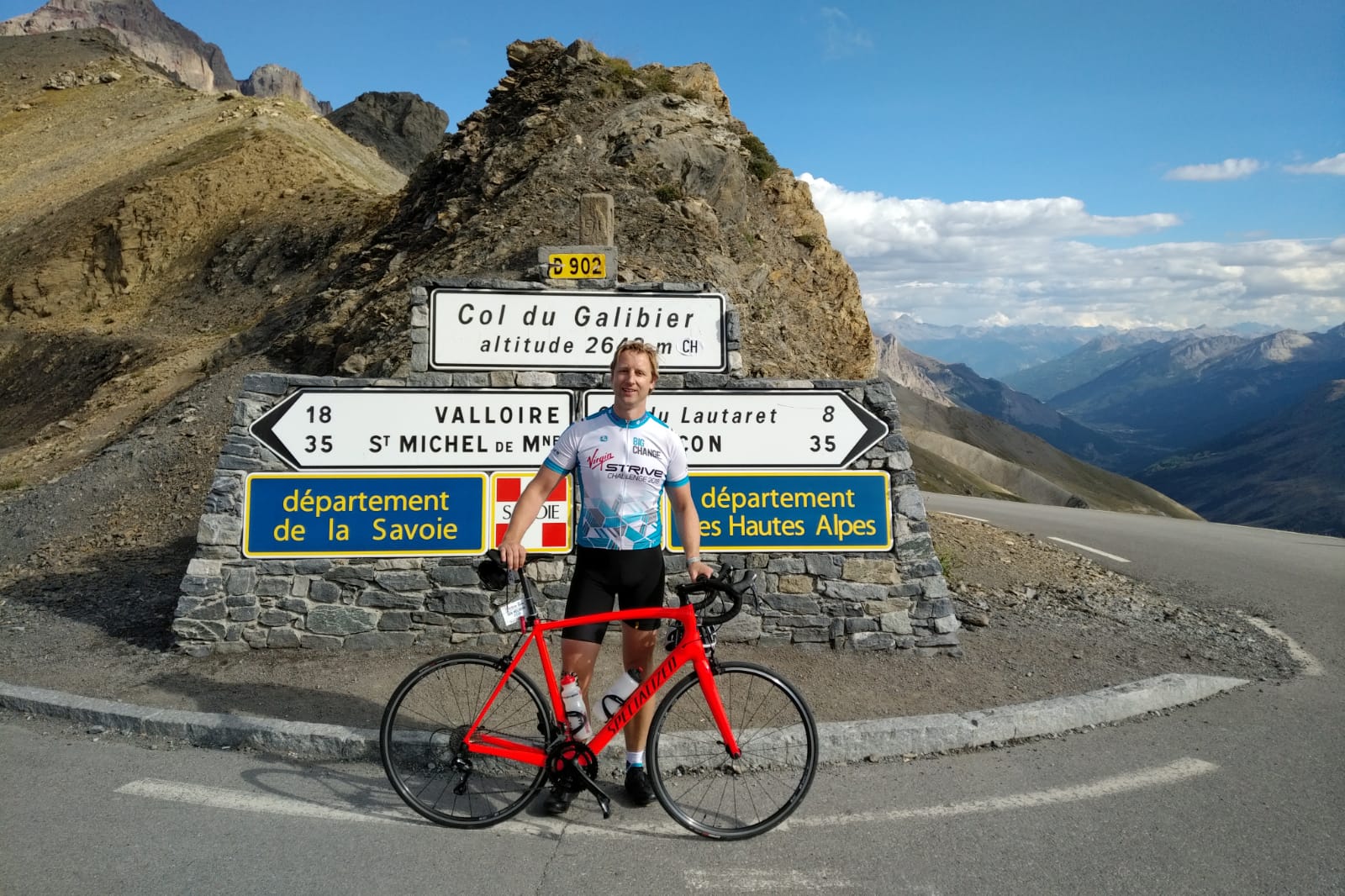 What do you get when you mix bikes, the Southern Alps and Richard Branson? The Virgin STRIVE Challenge of course! At the end of September whilst the rest of Professor Puzzle were enjoying the last few rays of the London summer sun, our Chief Puzzler Ben Meldrum was braving a five day cycle from Monaco to […]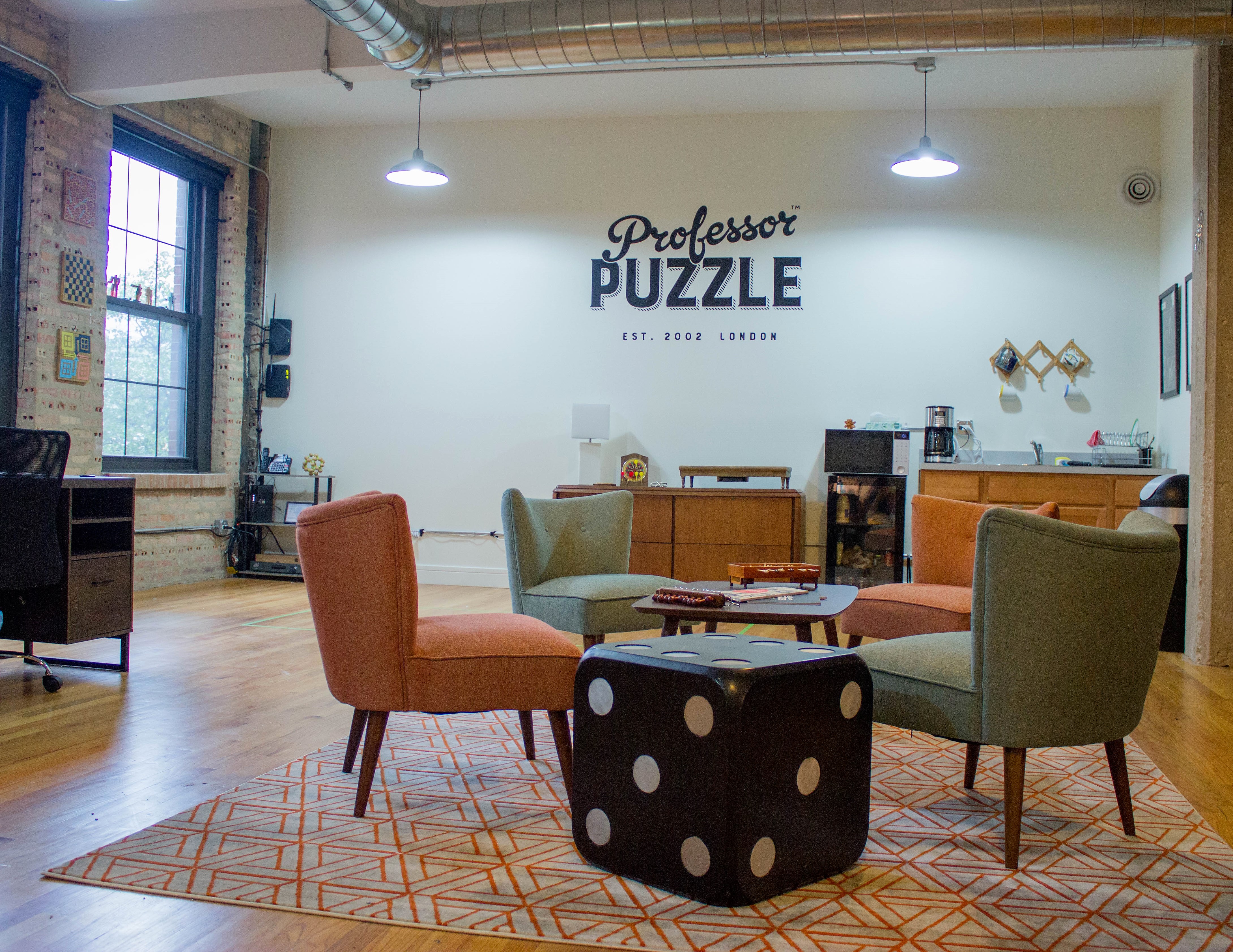 It's been all hands on deck in Chicago over the last two weeks as we've been busy relocating to our new puzzle palace!  Located in Ravenswood, it provides a fresh new space for our expanding US team to continue providing great customer service while developing inspiring new puzzles and games! The existing team, along with new recruits Molly […]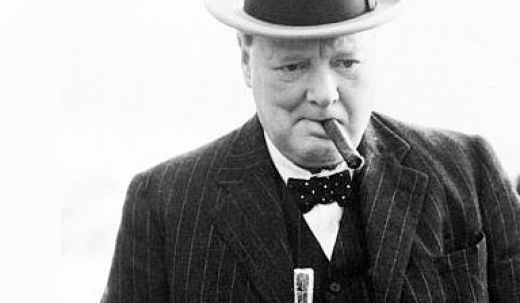 With Darkest Hour up for six awards at the Oscar's this weekend, the name of the man who inspired the movie is back on everyone's lips. Winston Churchill is a name synonymous with greatness. The man who brought victory to England in World War II was a passionate patriot, and remains an inspiring icon to this day. […]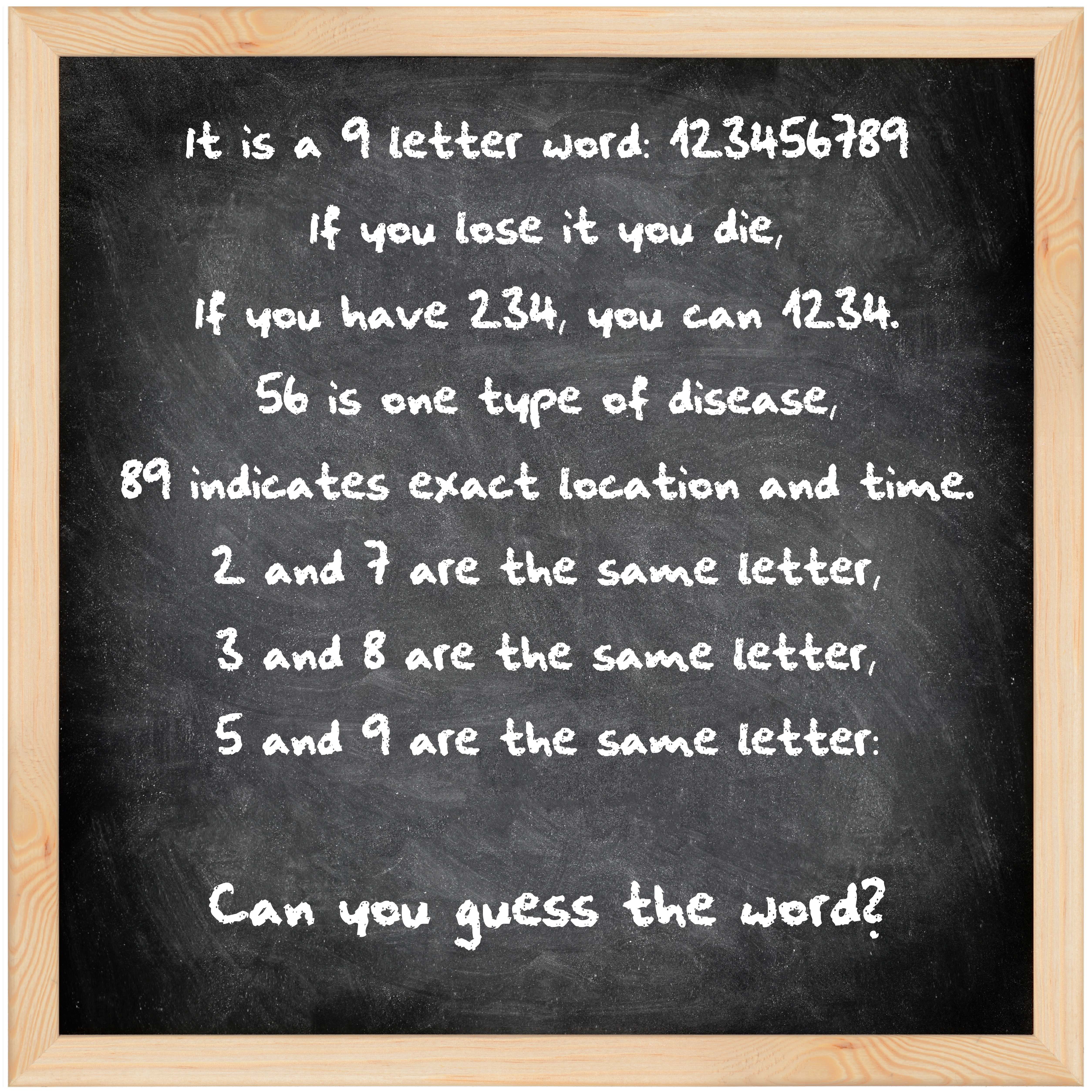 This teaser is the perfect conundrum to mull over with your morning coffee. Can you decode this tricky little puzzle before you've reached the bottom of the cup? All you have to do is read the hints given in the riddle and work out the nine letter word!
Click here for the solution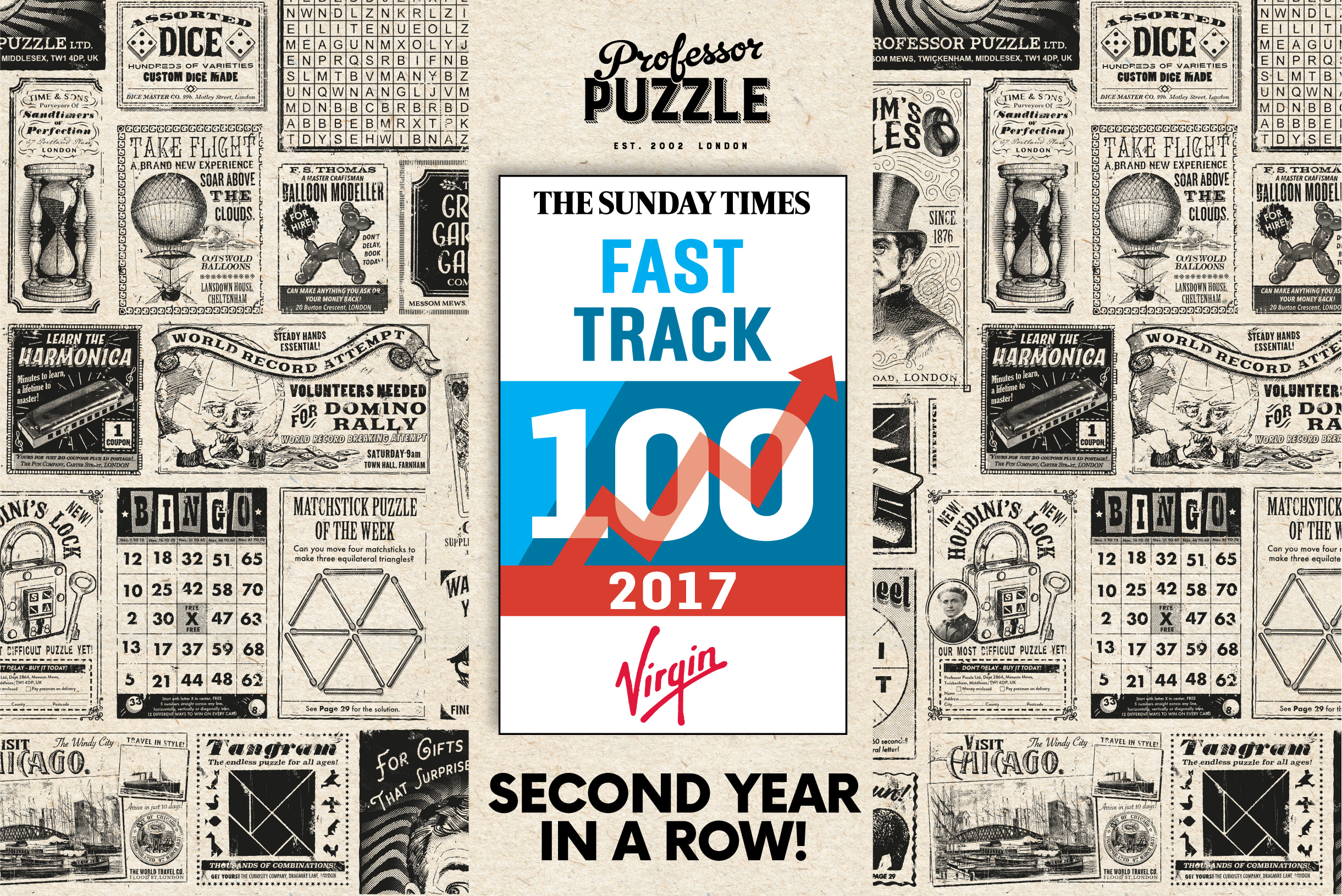 We are delighted to announce that Professor Puzzle has been placed in the Sunday Times Virgin Fast Track 100 for the second year running! Published in the Business section today, The Sunday Times Virgin Fast Track 100 league table ranks Britain's 100 private companies with the fastest-growing sales over their latest three years. Appearing in this […]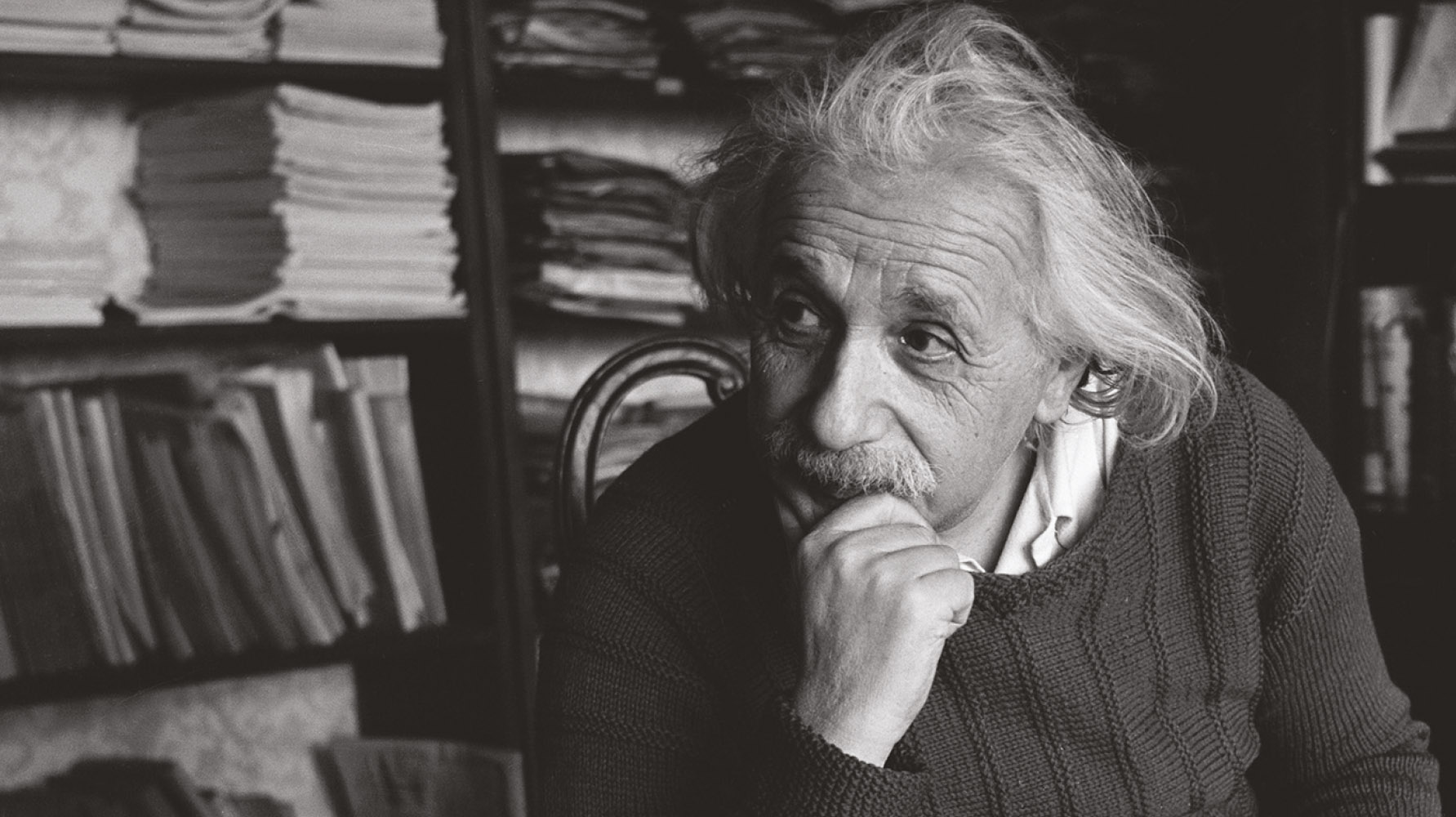 2017 has seen us mark our entry onto the licensing scene with the launch of our first ever licensed products – the official Albert Einstein puzzle range. The new and exciting range consists of five brilliantly baffling wooden and metal brainteasers. As enigmatic and complex as the man himself, all of the puzzles link to Einstein's famous […]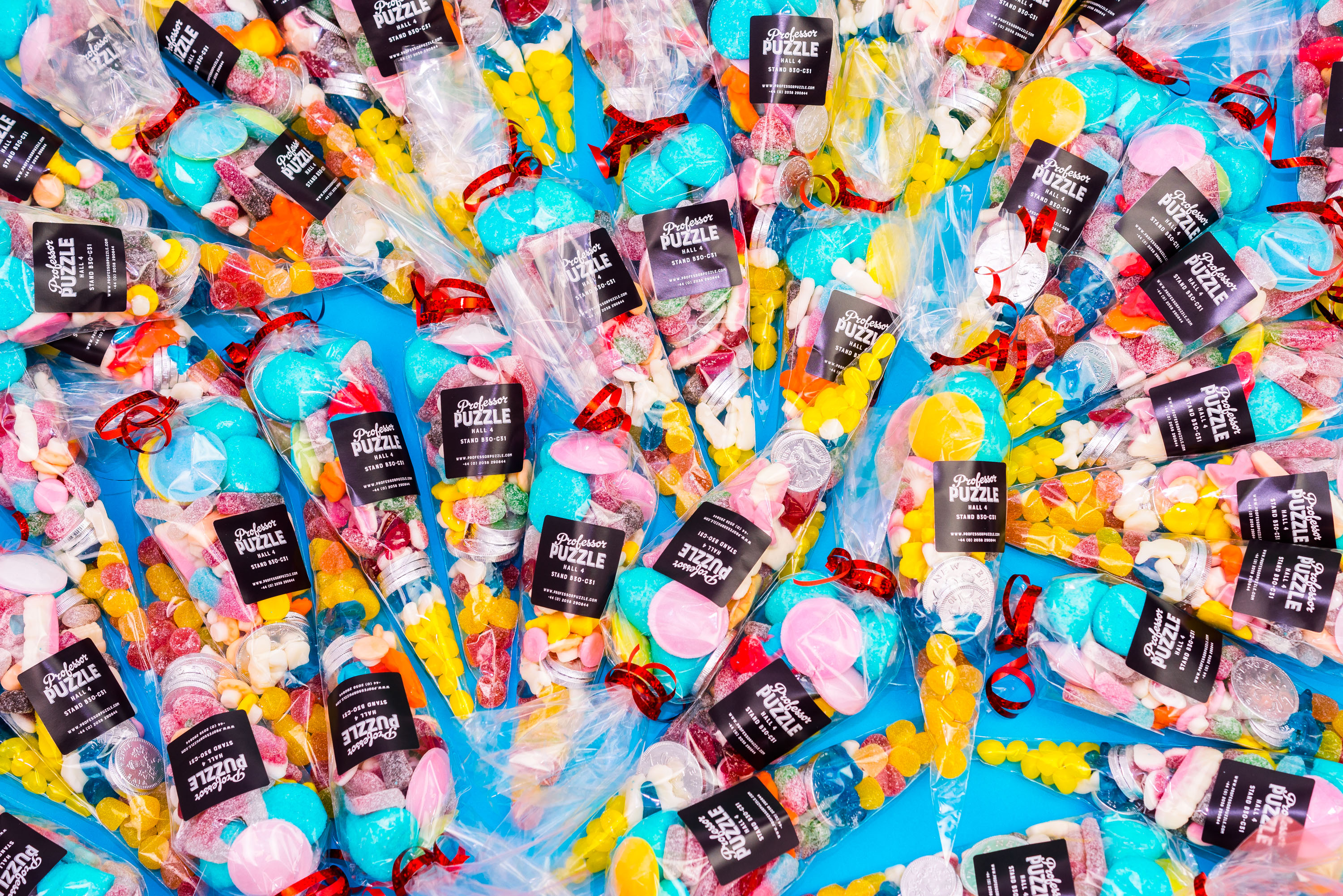 When the office is filled with boxes of fresh new samples, packing tape and more cans of energy drink than we'd care to admit, it can only mean one thing – Autumn Fair! 2017 saw a big change for Professor Puzzle as we took the leap from the children's gifts, toys and gadgets hall into […]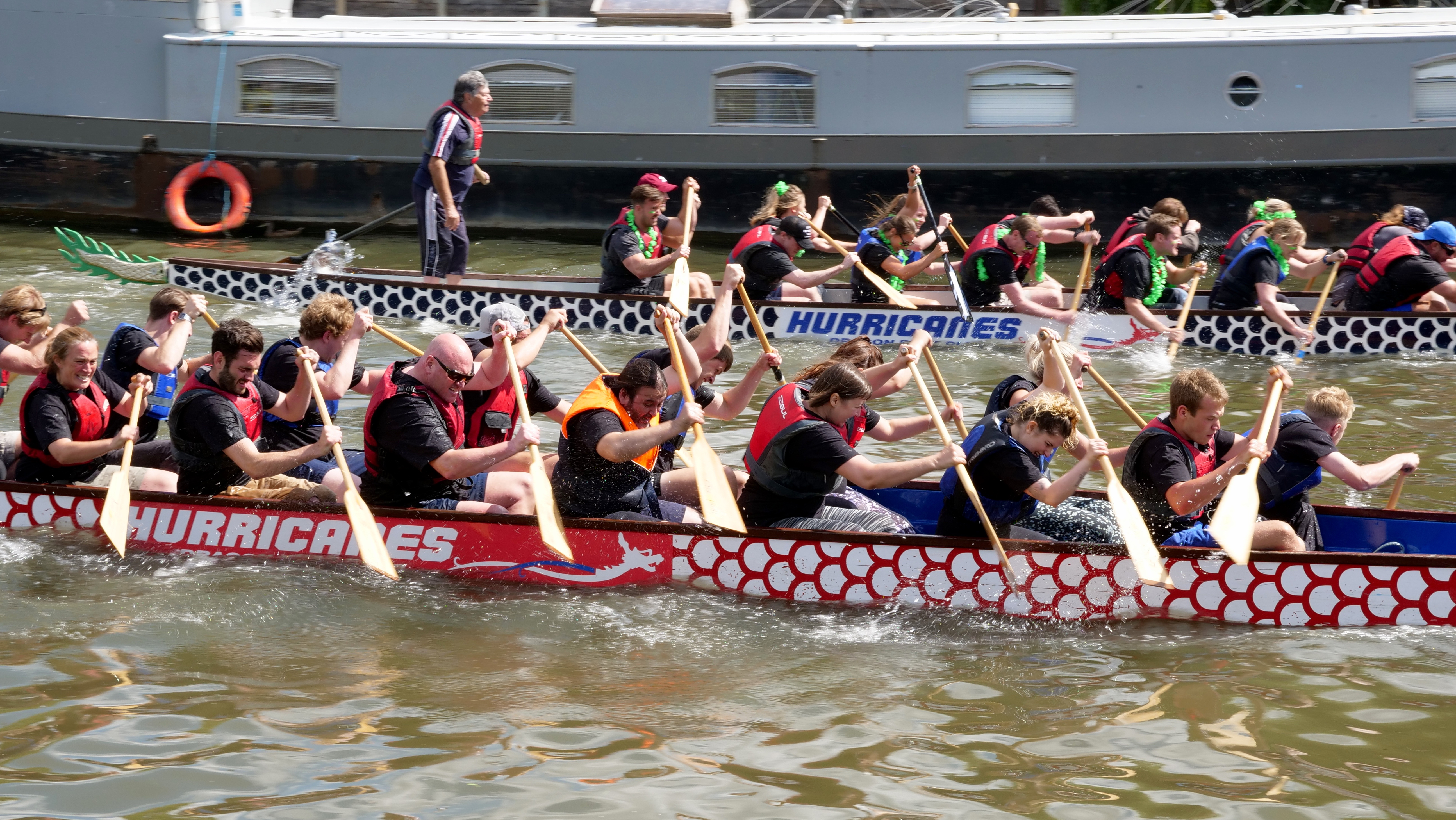 Another year…another chance to conquer the river! After our courageous debut in 2016, our opposition were undoubtedly shaking in their boats at the sight of us, the very definition of peak fitness, striding towards the Thames. The Puzzle Punters were back together for a second bite at the cherry and oh, what a performance was […]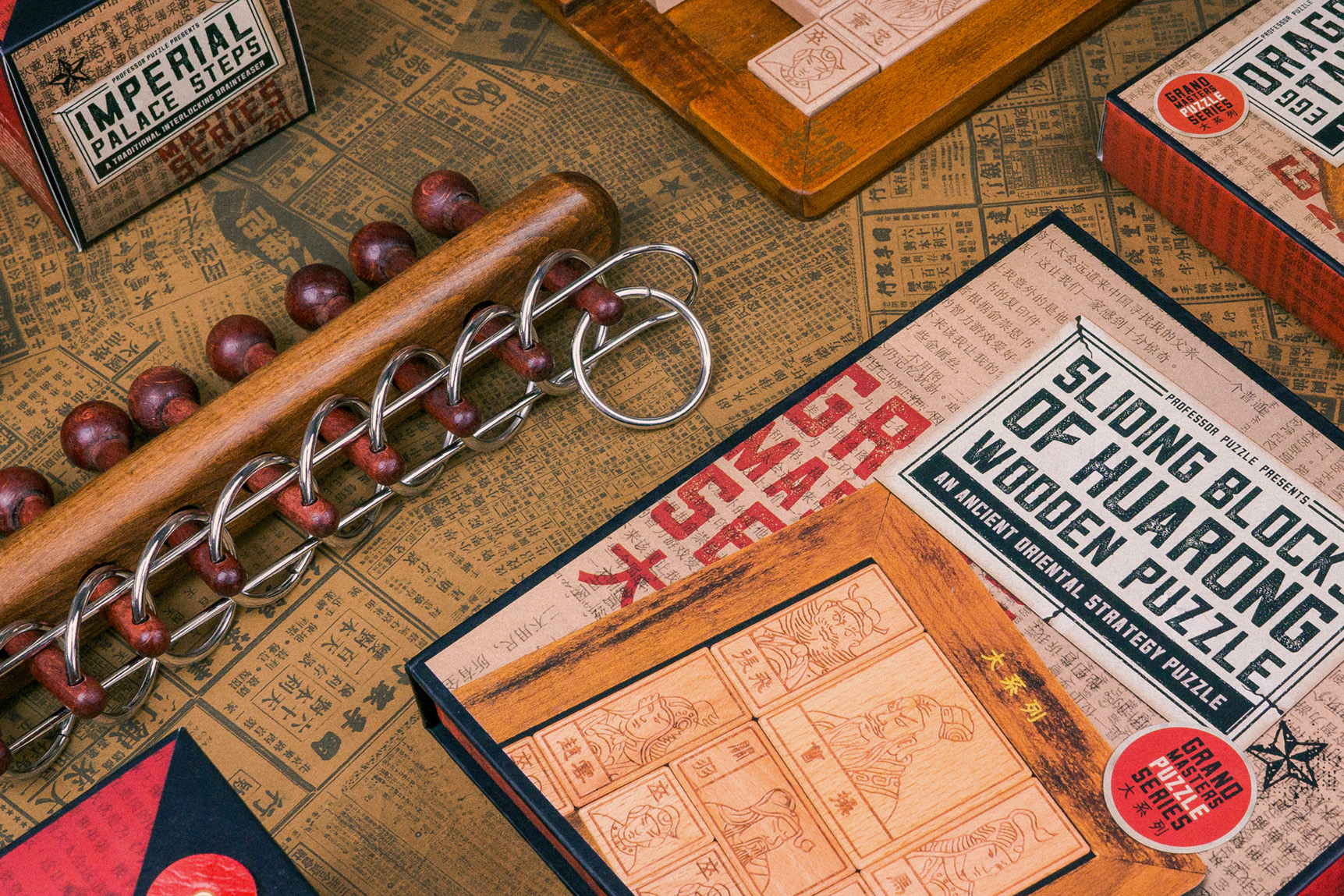 Eastern history is rich with stories of legendary battles, brilliant military strategists and wise leaders. We challenge you to try and advance your own mental discipline with the same wooden puzzles favoured by the old emperors of the Orient! Our exciting new Grandmasters collection takes its inspiration from the rich history of the East. Carefully […]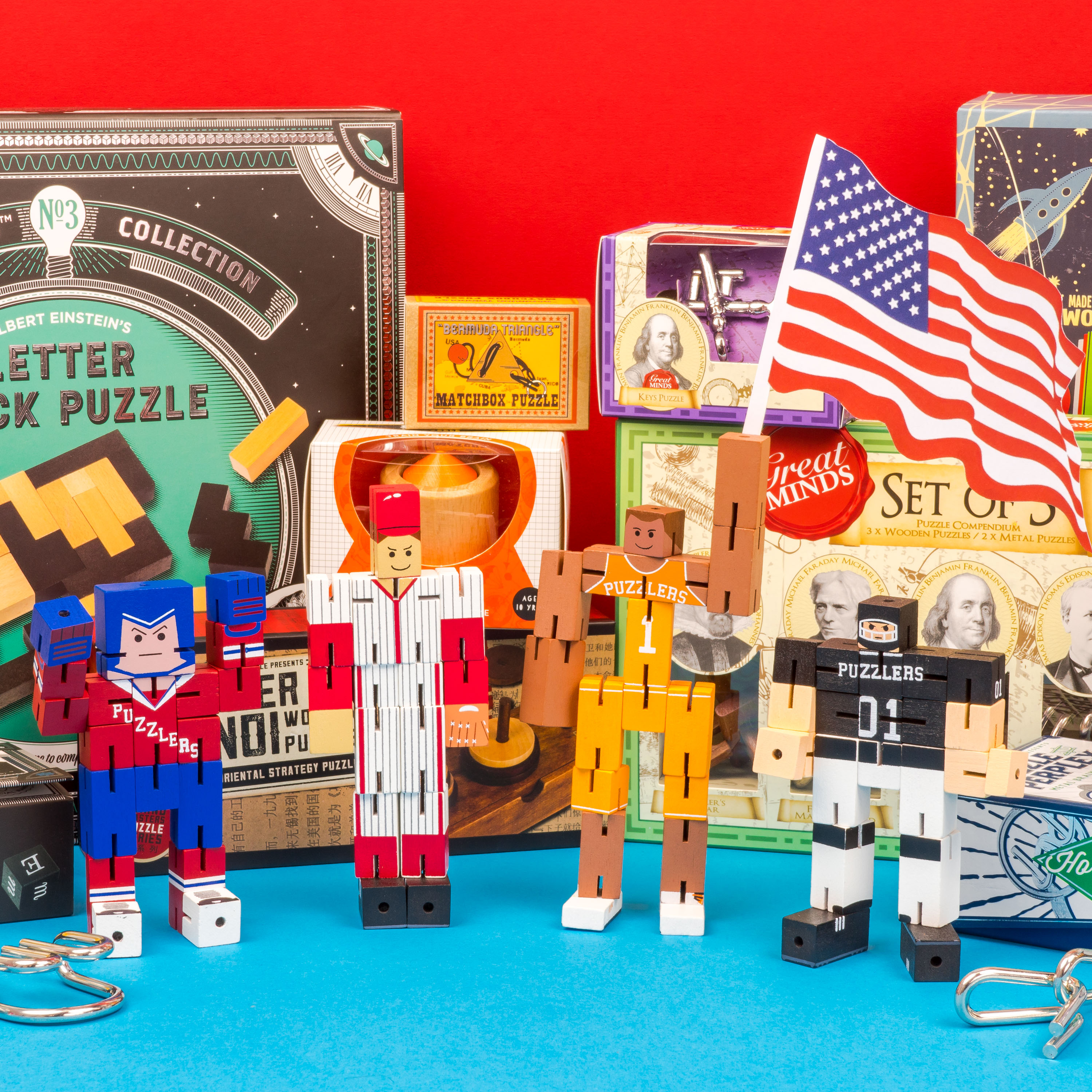 On Wednesday 5th July, with the last box unpacked and the coffee machine switched on, the Professor Puzzle US office officially opened its doors! Situated directly next to the Willis Tower in the centre of Chicago, our new office will be the key to supporting our increasingly expanding US customer base and cementing Professor Puzzle […]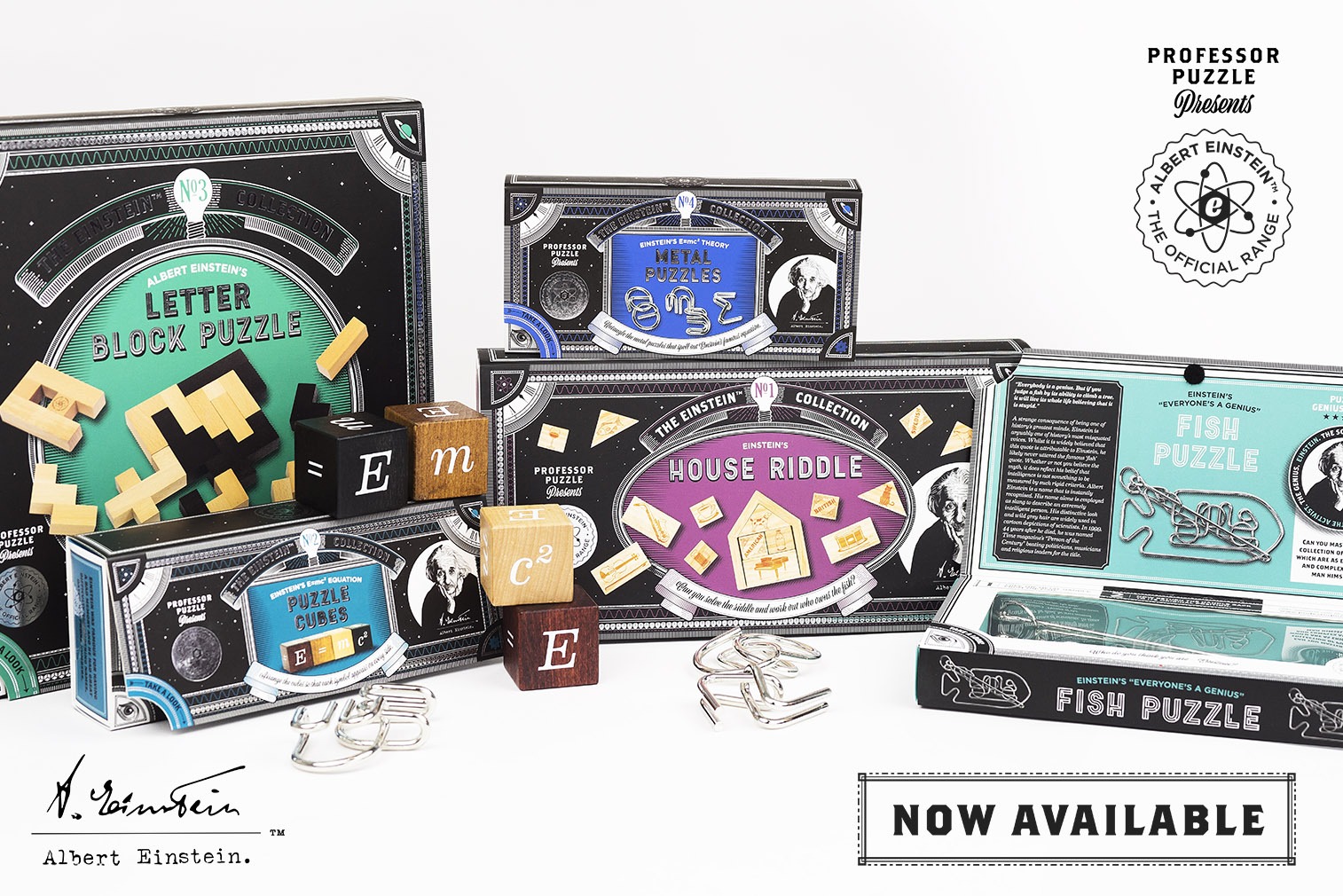 We've been busy creating our new and exciting, fully licensed Einstein range!  This unique collection of puzzles are as enigmatic and as complex as the great man himself and are now available for our fellow puzzlers to enjoy. Einstein was a scientist, a philosopher, a musician, an activist and a genius. Born the son of […]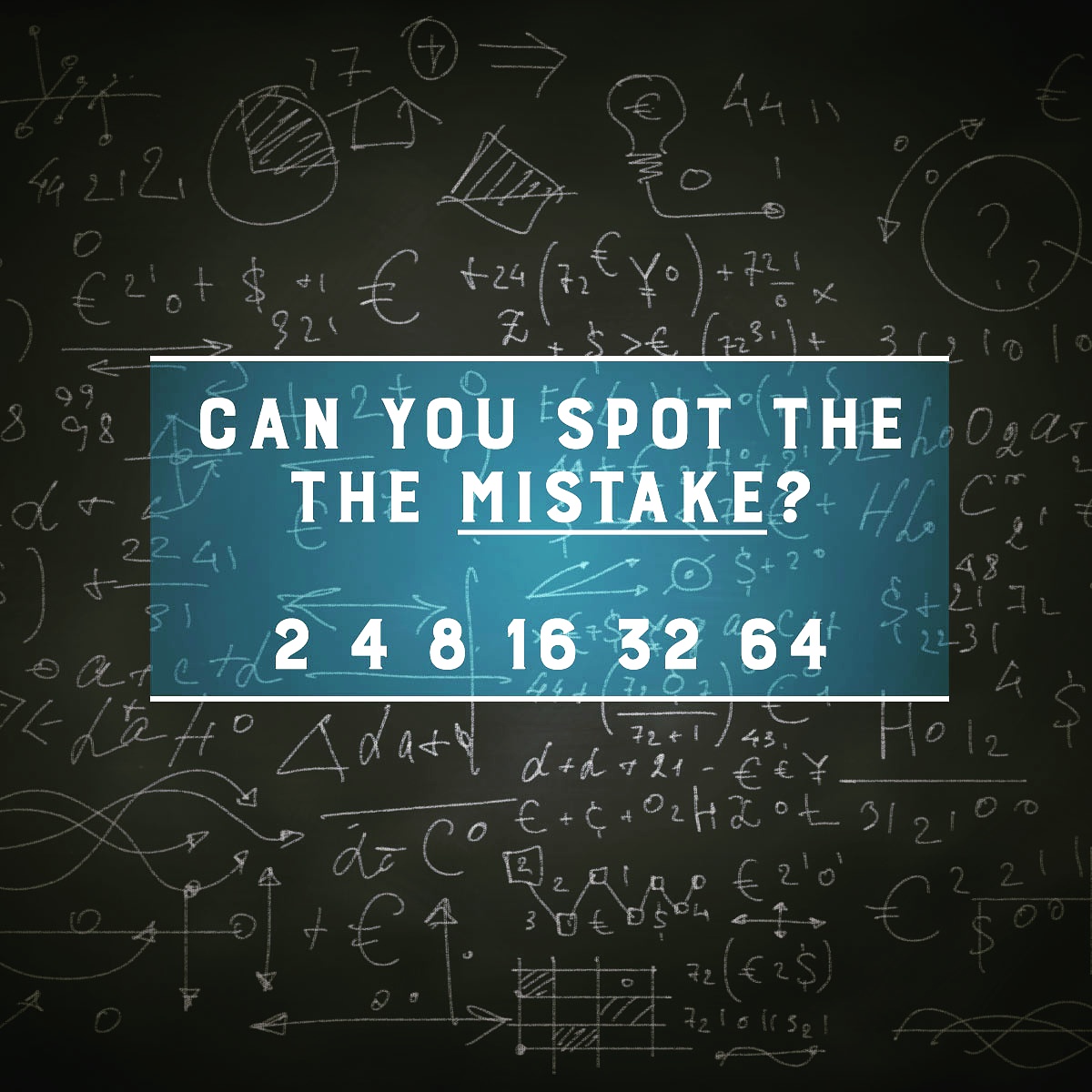 Einstein believed that playing instruments, exploring nature and indeed solving puzzles, were just as valid expressions of intellect as memorising lines from a textbook. See if you can get closer to becoming a genius by solving this intriguing little teaser over your morning coffee!
Click here for the solution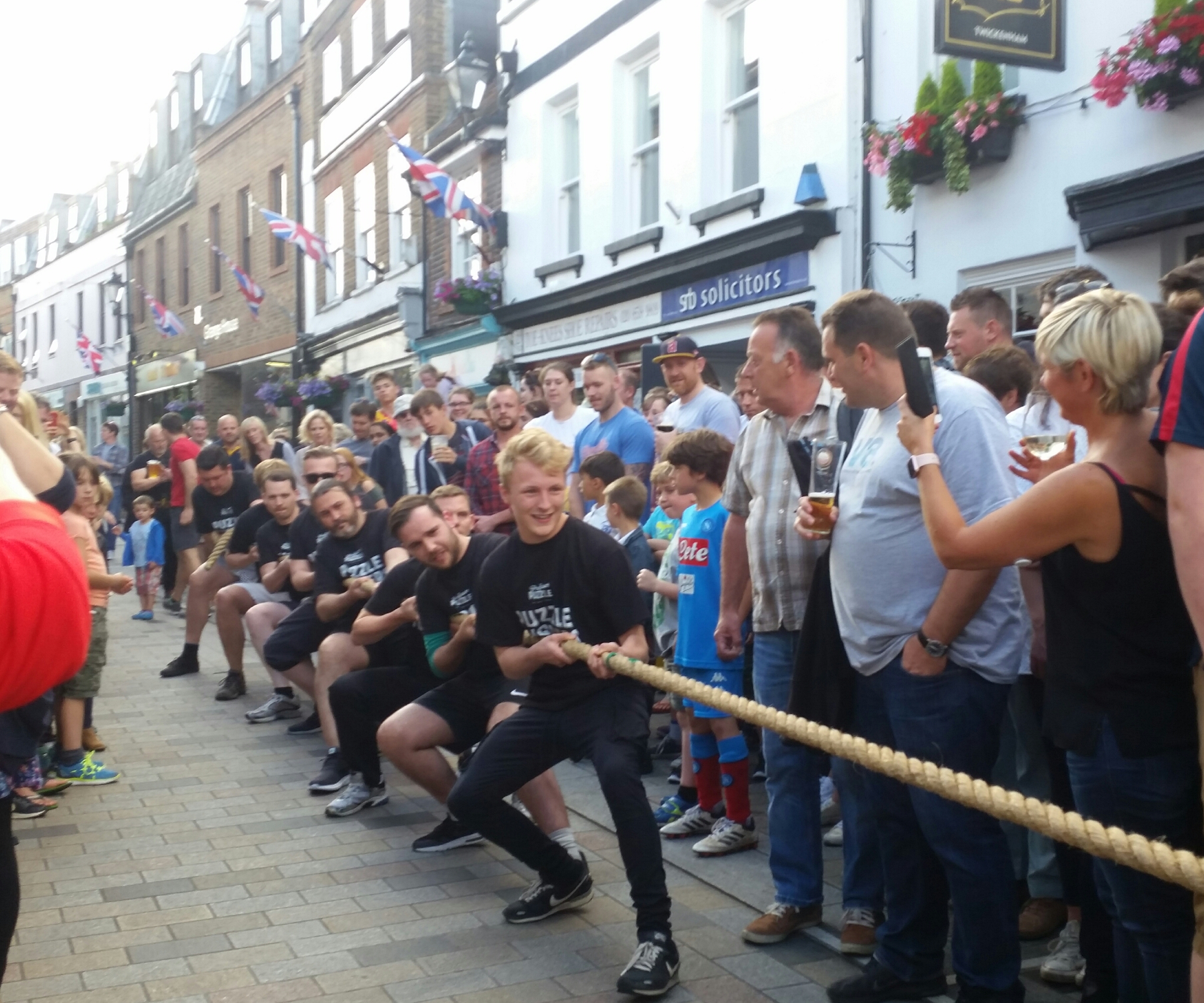 The "Puzzle Tuggers" reformed this week in a bid to pull for victory in the annual tug of war competition that marks the beginning of the Twickenham Festival. As it was our second year competing, we took it extra seriously and even had a training session in preparation for the event. With high levels of […]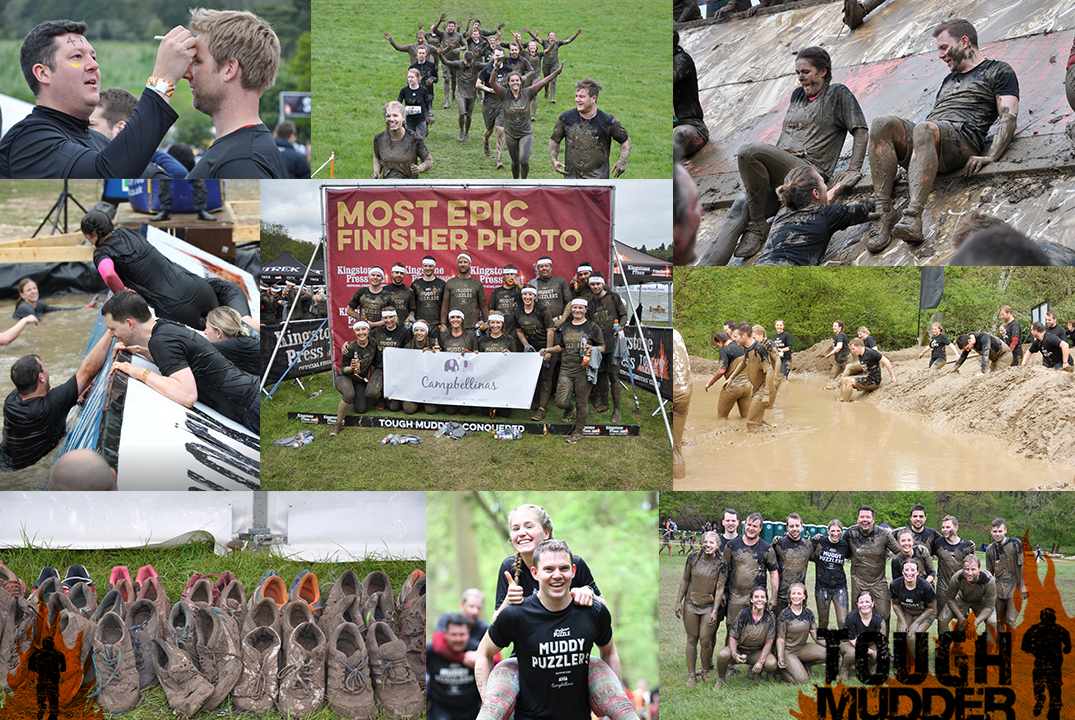 A week has passed and the muddy puzzlers are still trying to wash the muck out of their ears! Our team of 15 willing colleagues gave everything they had throughout the 5 mile course – even when wading through mud up to their waists and jumping into pools so cold their hearts almost stopped. Across […]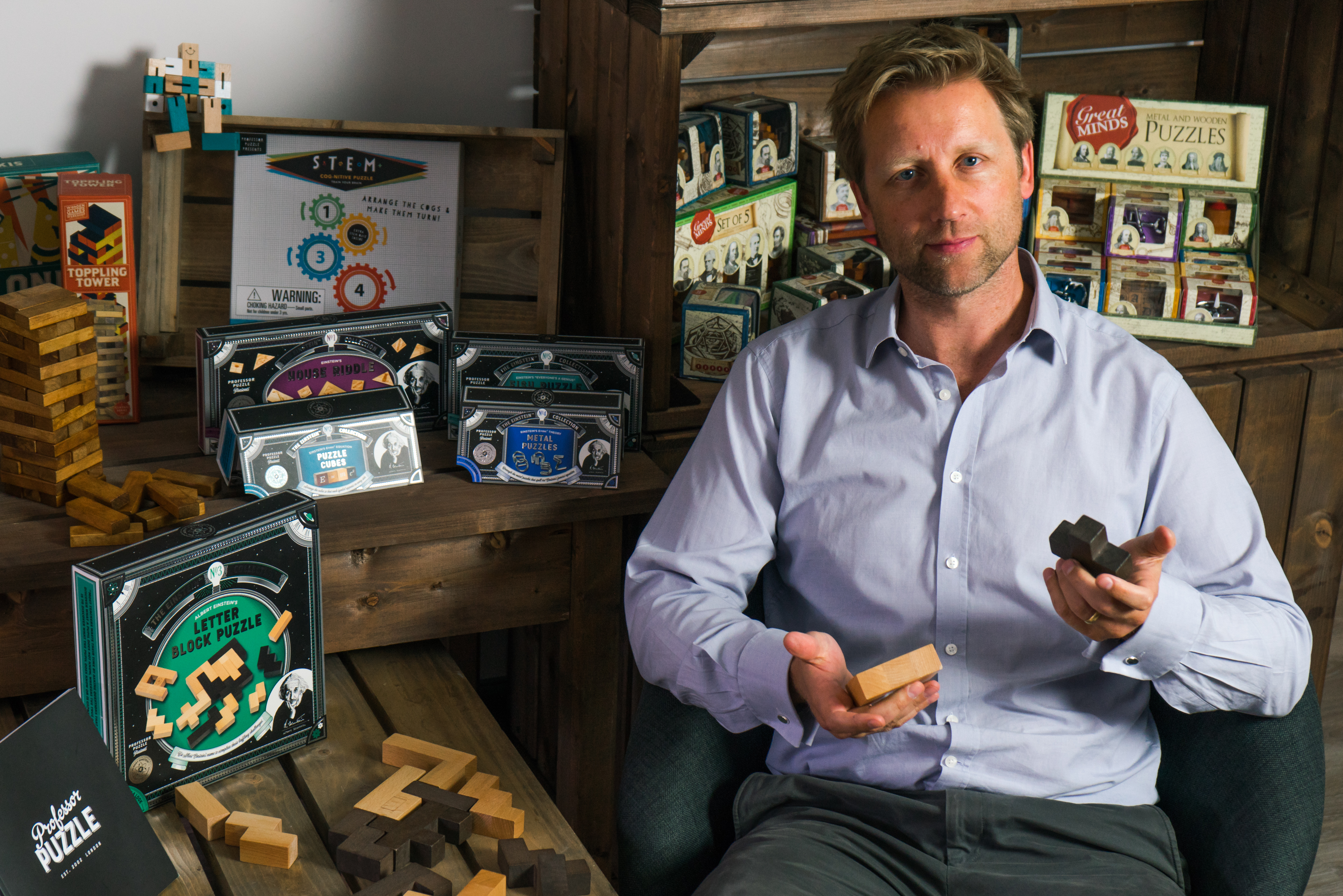 We are proud of our history at Professor Puzzle and love the opportunity to tell our story, so when The Times got in touch and asked to feature Ben Meldrum in their Sunday edition of 'How I Made It', we could hardly keep our mouths shut! Read the full article by Laura Onita here: https://www.thetimes.co.uk/article/it-all-worked-out-on-the-streets-of-calcutta-ssxwnh9tv […]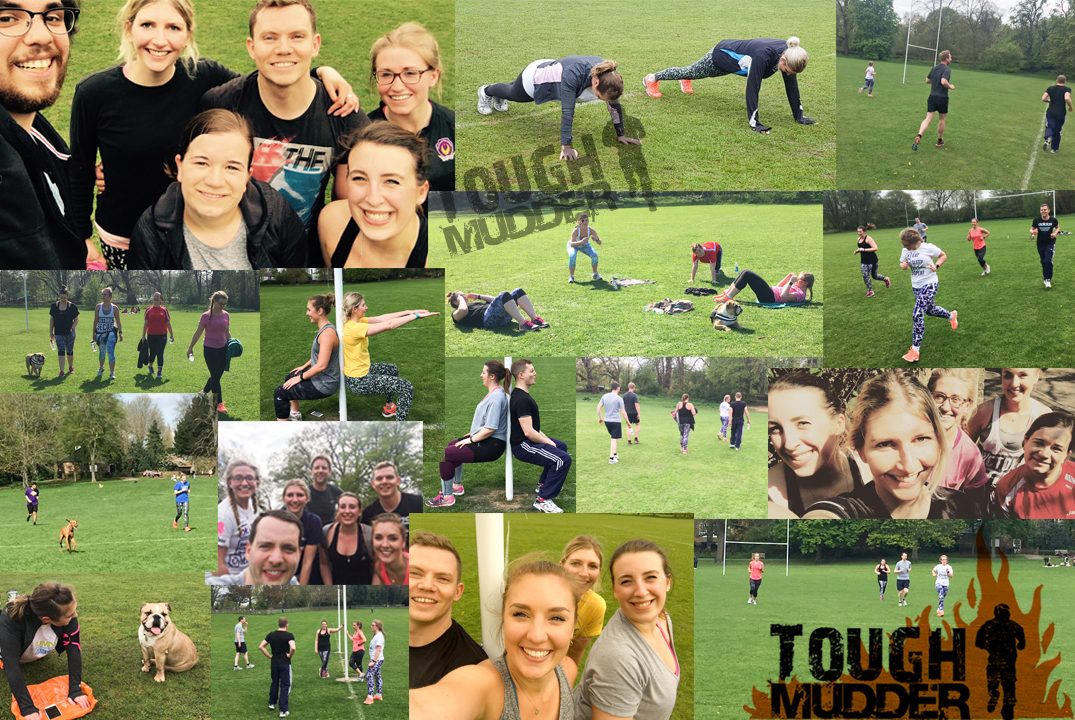 The Muddy Puzzlers are still training hard, striving to reach peak fitness in time to challenge both their physical strength and mental toughness with the Tough Mudder course in Henley on 29th April! The Professor Puzzle crew – consisting of everyone from our super-fit gym bunnies down to our more irregular sports participators(!) – have […]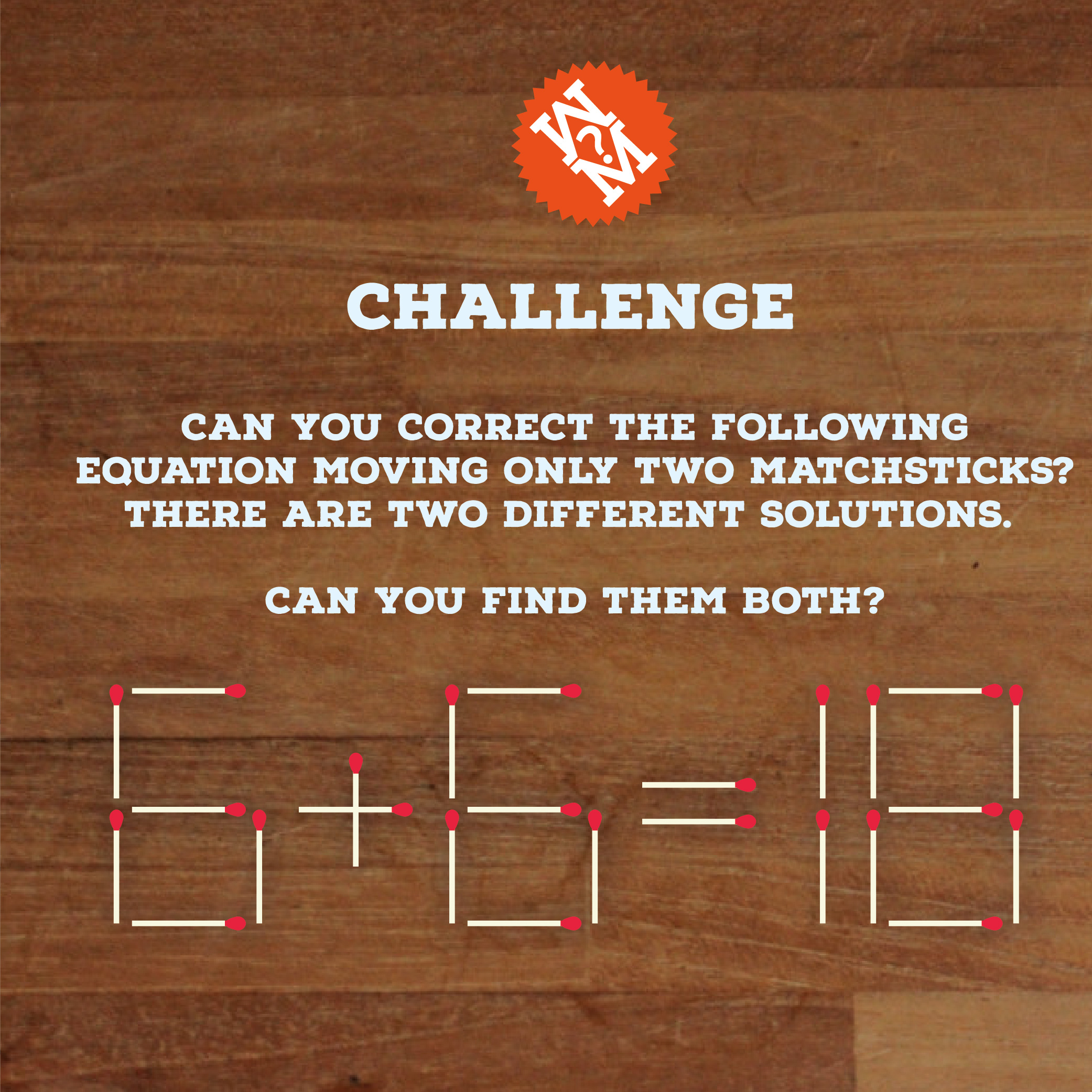 Enjoy a little matchstick maths whilst sipping your morning macchiato! You might find the first solution fairly easily but the second requires more lateral-thinking. Can you find them both?
Click here for the solution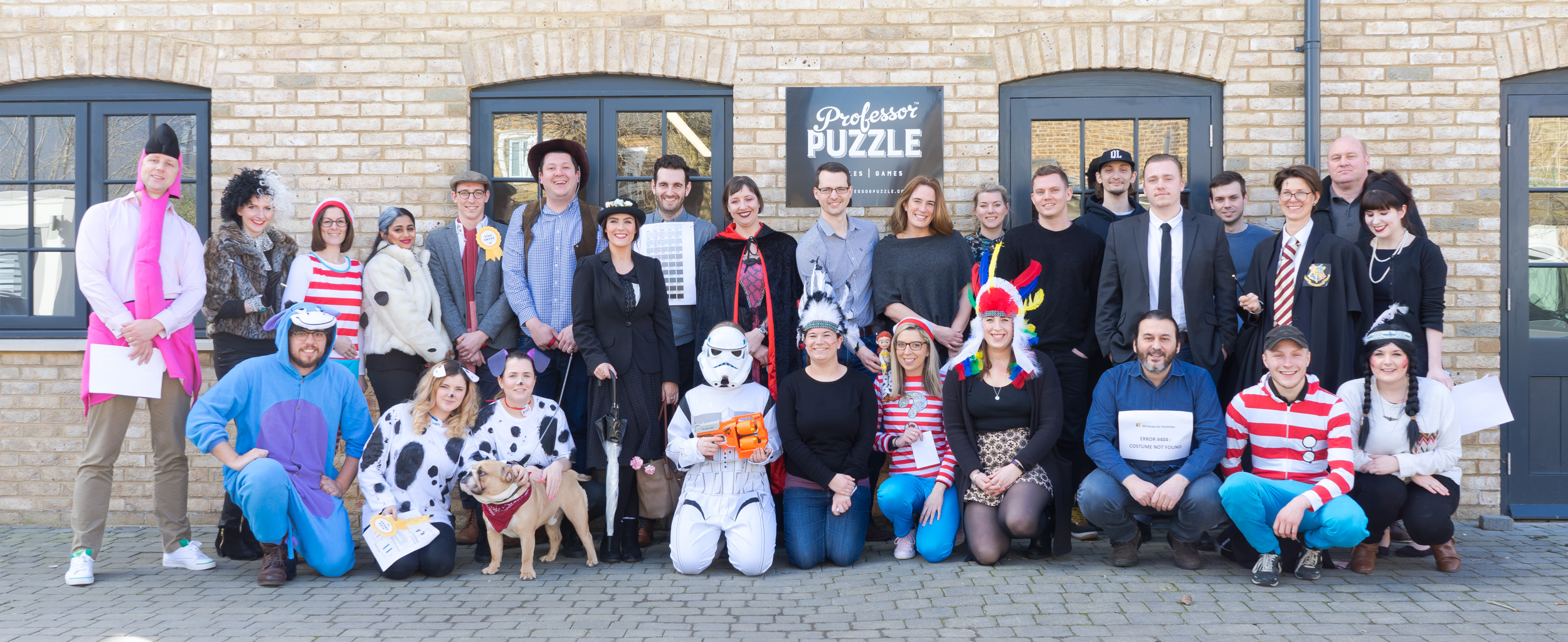 Who says World Book Day is just for kids? Channeling everything from Where's Wally to Mary Poppins; 101 Dalmatians to Dracula and Fifty Shades to Harry Potter, we enthusiastically embraced the dressing up and raised some funds for Book Aid and for our chosen charity Campbellinas which supports Leeds Neonatal Unit. The 'best-dressed' award went […]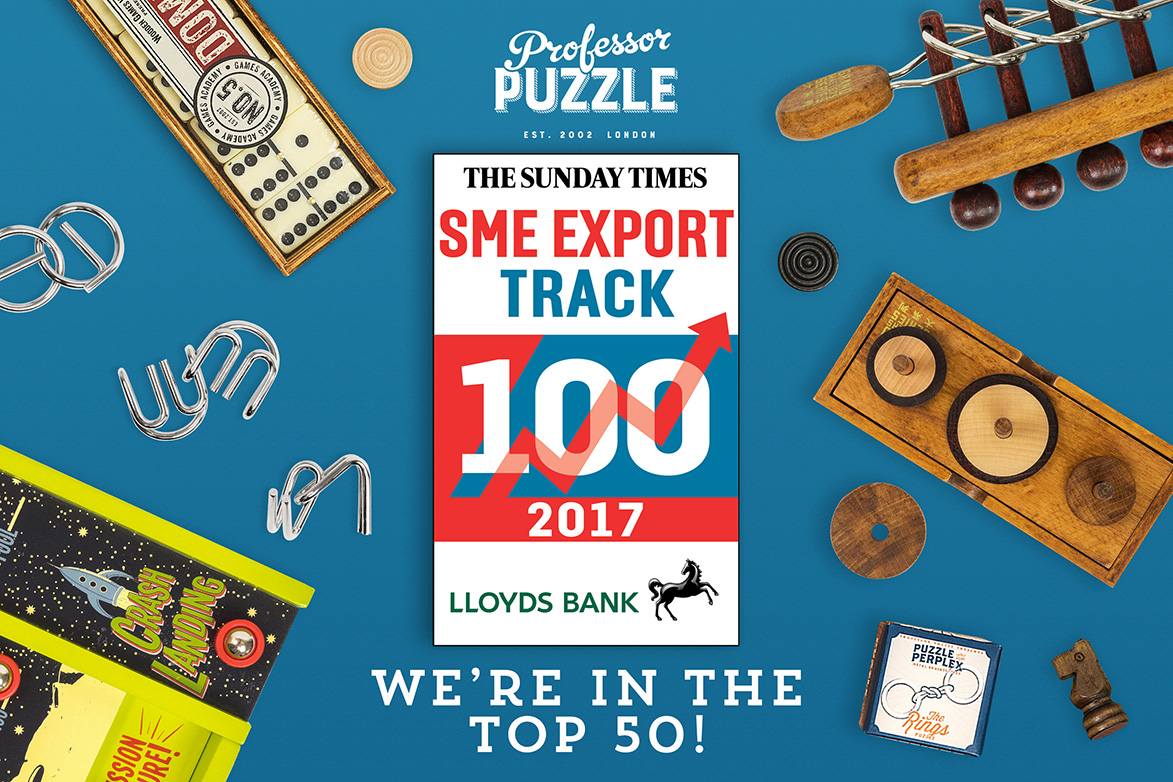 Hot off the heels of our listing in the Sunday Times Fast Track 100 in December, we're hitting the headlines again! This time it's in recognition of our growth in international sales. We are delighted to announce that Professor Puzzle has been placed at number 49 in the Sunday Times Lloyds SME Export Track 100, […]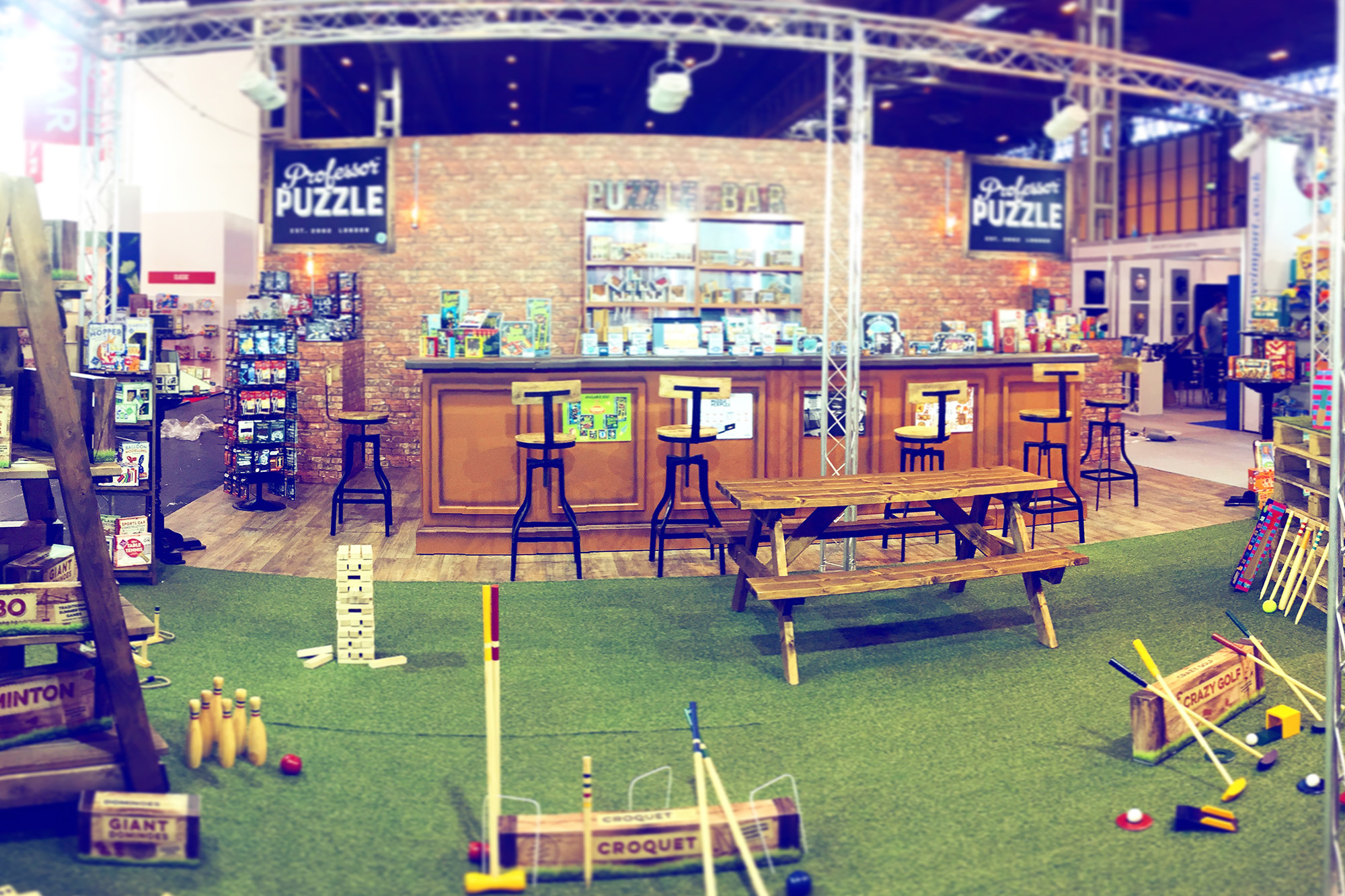 Atlanta, Toronto, Nuremburg, New York, Birmingham and back to New York…what can we say…we've certainly been busy! Armed with our newly designed stand, boxes of freshly printed catalogues and the odd brainteaser or two, we had a whale of a time meeting with customers, new and old! This is the first time we've showcased our […]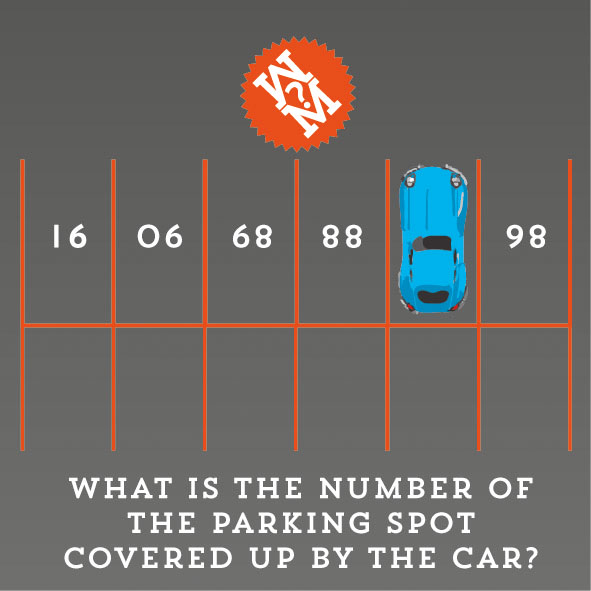 This clever little logic puzzle comes from a primary school exam in Hong Kong. Whilst most six-year old's will crack it in under six seconds, adults often struggle to solve it at all! Can you?
Click here for the solution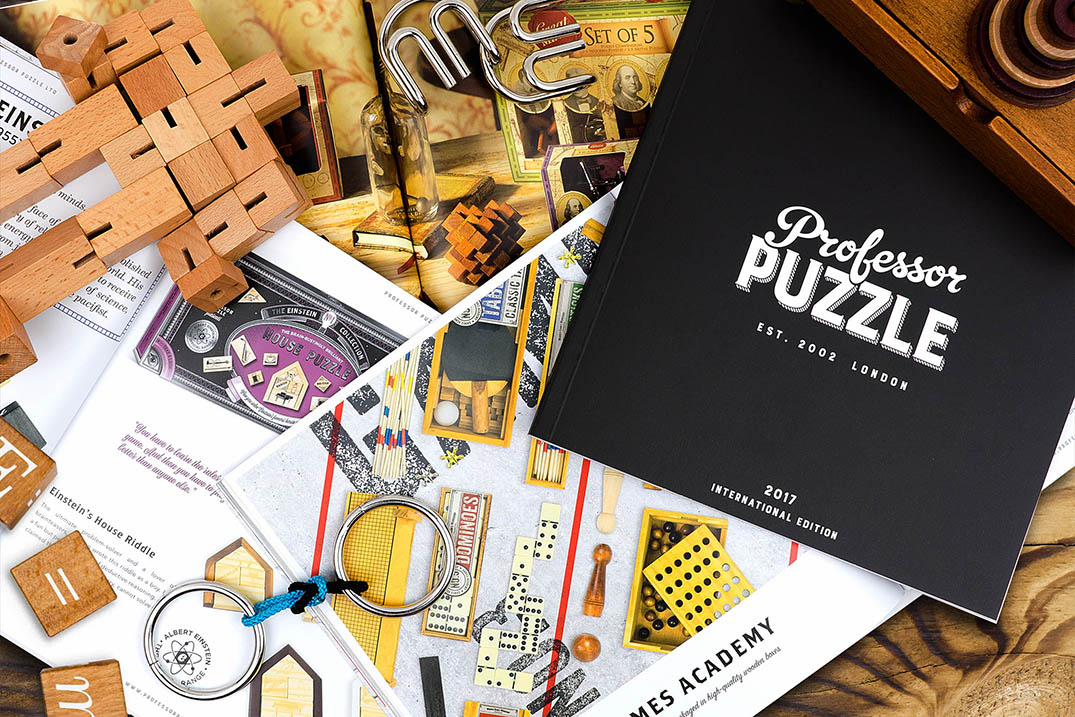 Our brand new catalogue has arrived and is ready for your enjoyment! Featuring all our best loved classics plus five exciting new ranges, there's something for everyone, from seasoned puzzlers to those who like to try the odd teaser to check their brain cells are still functioning! New for 2017 includes our Intergalactic range; Puzzle […]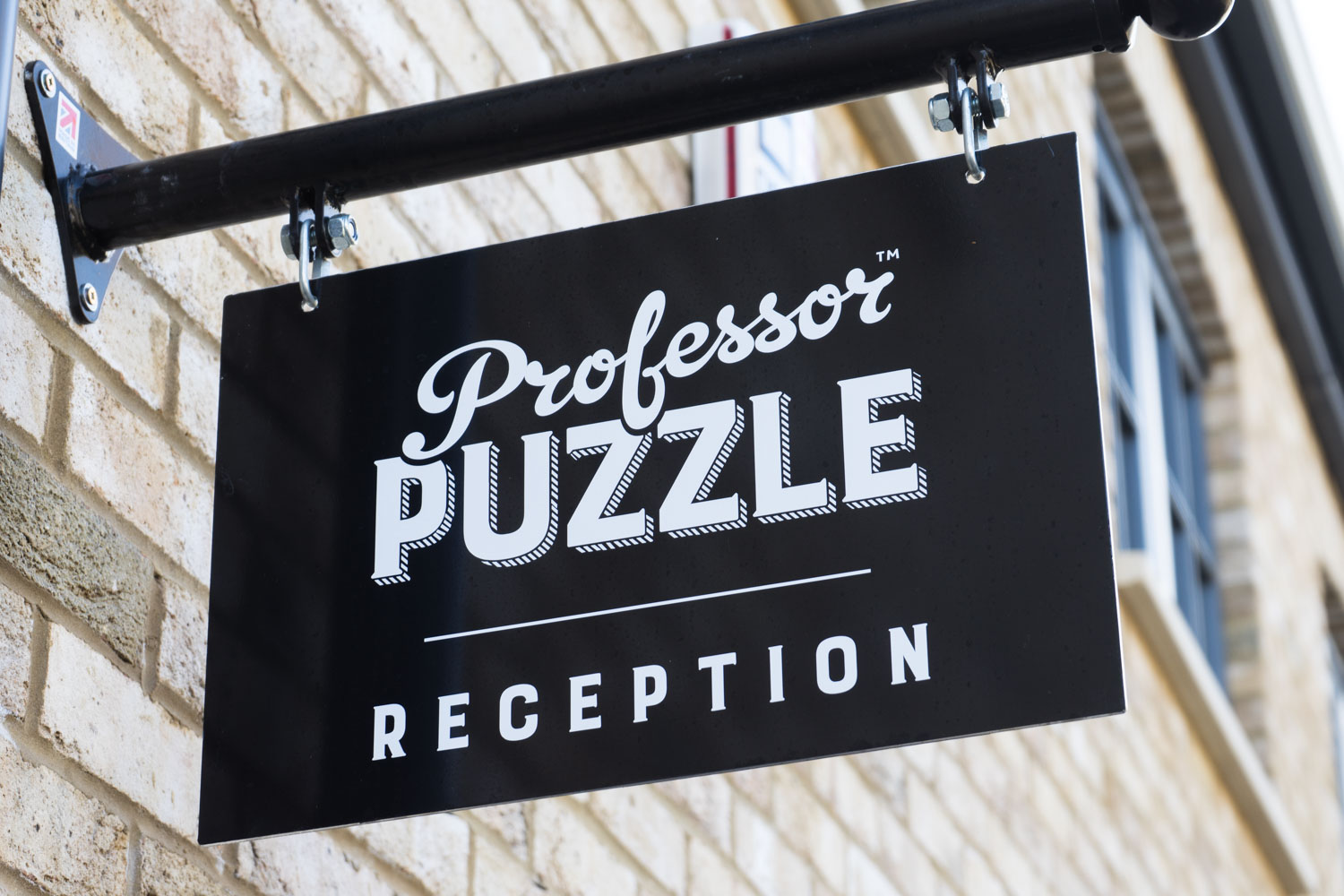 The end of 2016 sees us wave goodbye to our Shepperton offices and complete the move to our new Puzzle HQ in Twickenham. We can't wait to enjoy the extra space and sample the many coffee shops Twickenham has to offer (and there really are a lot!). Our new address details are: The Puzzle Academy, […]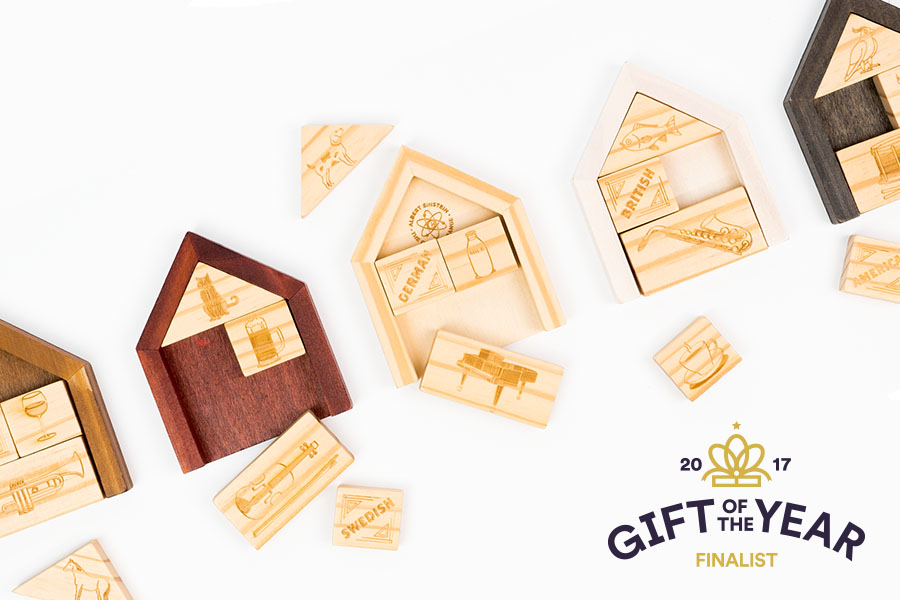 We're popping open the Prosecco here at Professor Puzzle as we celebrate being a finalist in the 'Commemorative and Collectible' category for Gift of the Year 2017. Our Einstein House Riddle features in our exciting new Einstein range, which will be available to buy from June 2017. The range is designed for true puzzle lovers, […]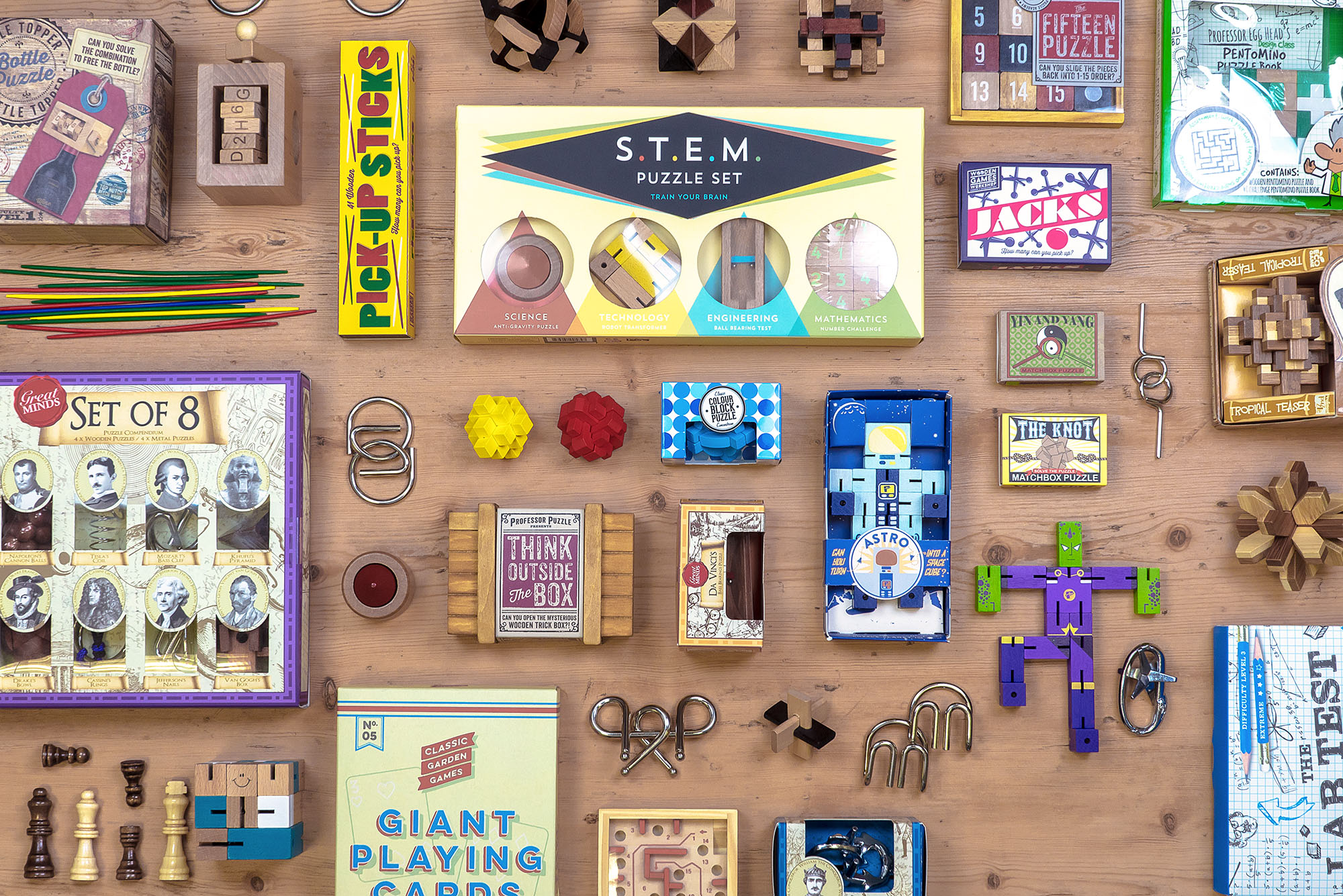 Don't just take our word for it – read this article from the well-renowned Cranfield Business School! Peter Swanson writes… This week the 2016 Sunday Times Virgin Fast Track 100 was announced, with one of our BGP Alumni coming in at number 39 for the fastest growing privately owned British businesses. Ben Meldrum learnt how to make traditional […]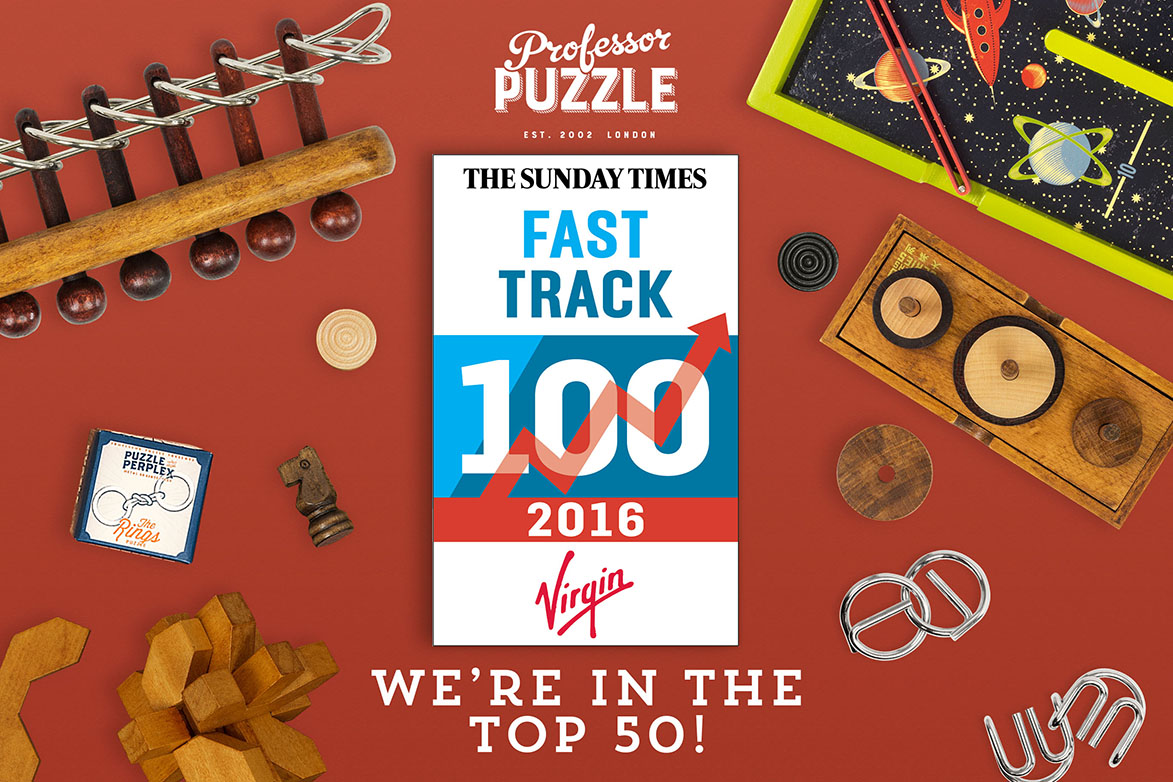 We are delighted to announce that Professor Puzzle has been placed at number 39 in the 20th anniversary edition of the Sunday Times Virgin Fast Track 100, to be published in the Business section of the Sunday Times on the 4th December. The Sunday Times Virgin Fast Track 100 league table ranks Britain's 100 private […]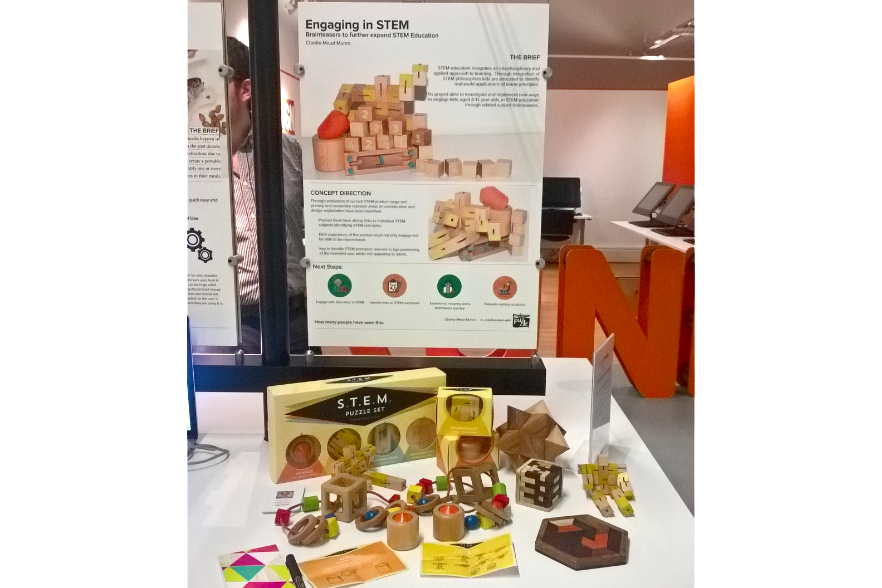 It was fantastic to support our fellow STEM enthusiasts and puzzle-heads at Brunel University's Industrial Review Night yesterday evening. Our Product Development team are working with a Brunel student – Charlie Munroe – on a collaborative brief for our range of STEM products. Last night was the first review evening where final year students present their […]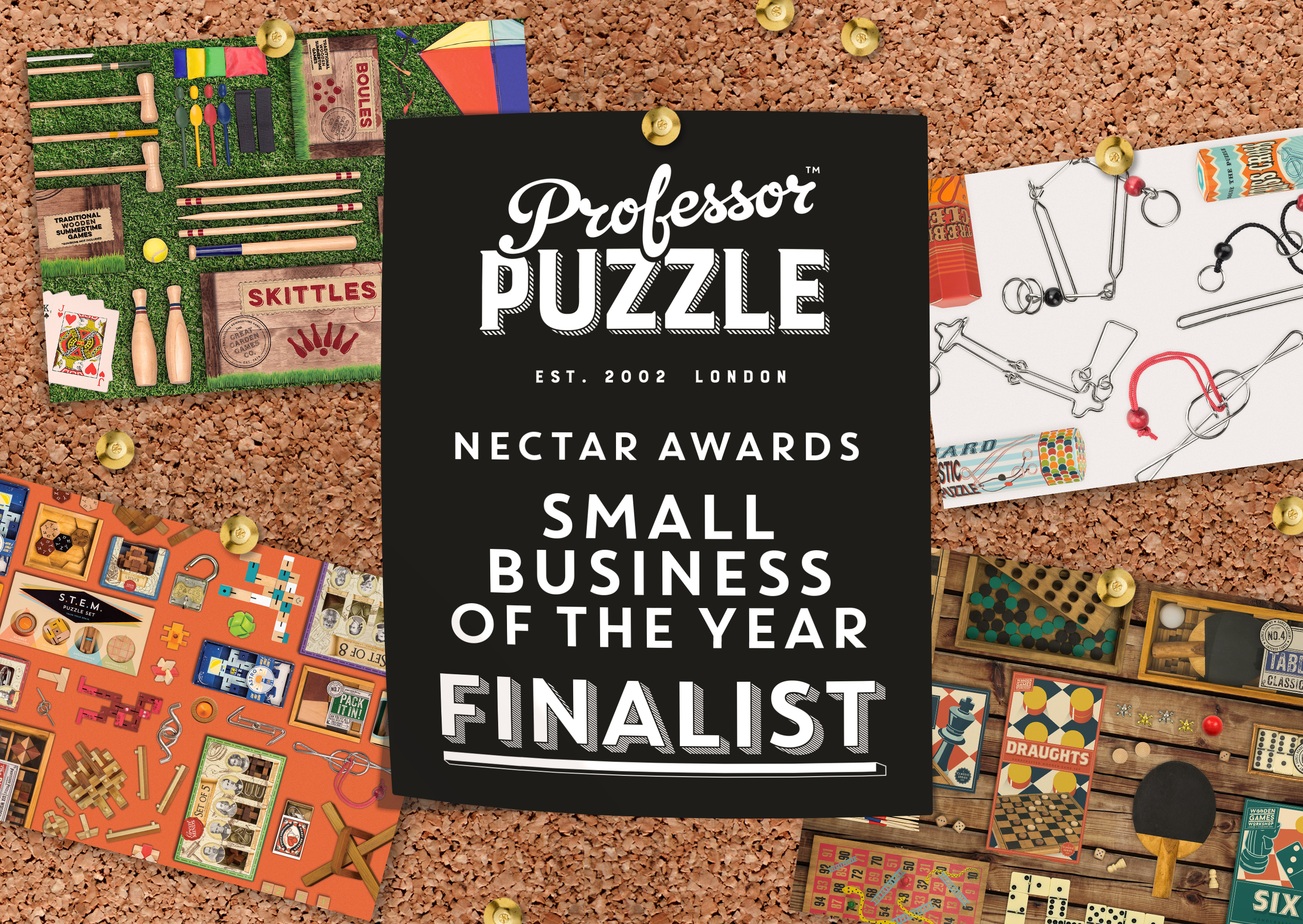 We're incredibly excited to have been shortlisted for 'Small Business of the Year' in the 2016 Nectar Small Business Awards. To be able to say that our business is one of the top six small businesses in the UK is a huge achievement and awesome recognition for our incredibly hard-working team. In order to beat […]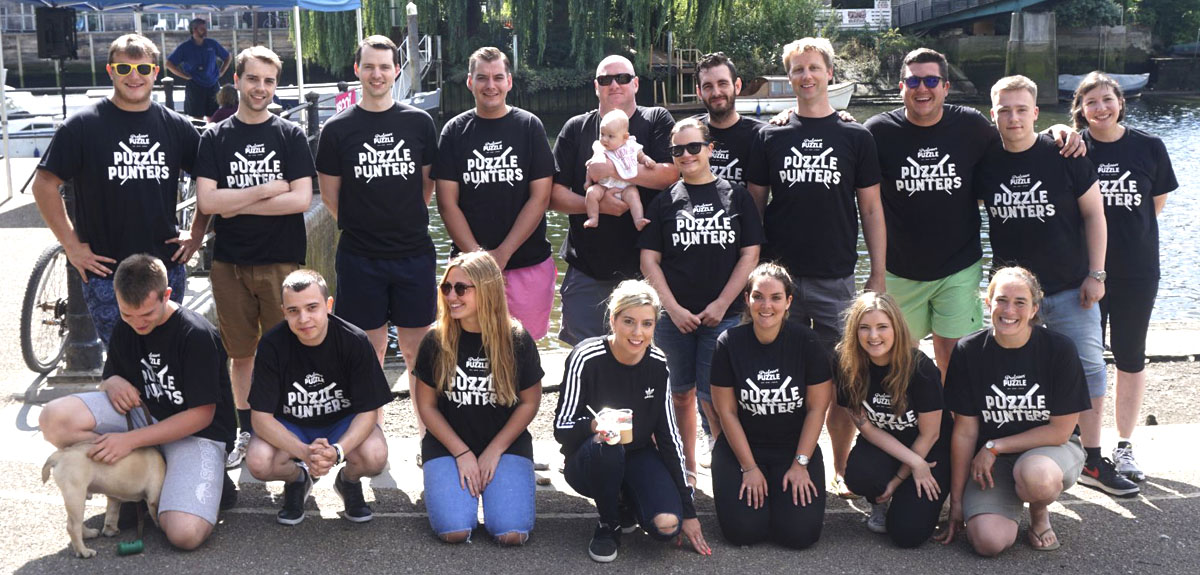 One Dragon Boat…check. 16 willing rowers and one drummer…check. Bright sunshine and yummy picnic…check. If only we'd remembered the suntan lotion too! Sunday proved to be a brilliant day of messing about on the river for our tireless Puzzle Punters. The team rowed valiantly up the Thames in their quest to be crowned the champions […]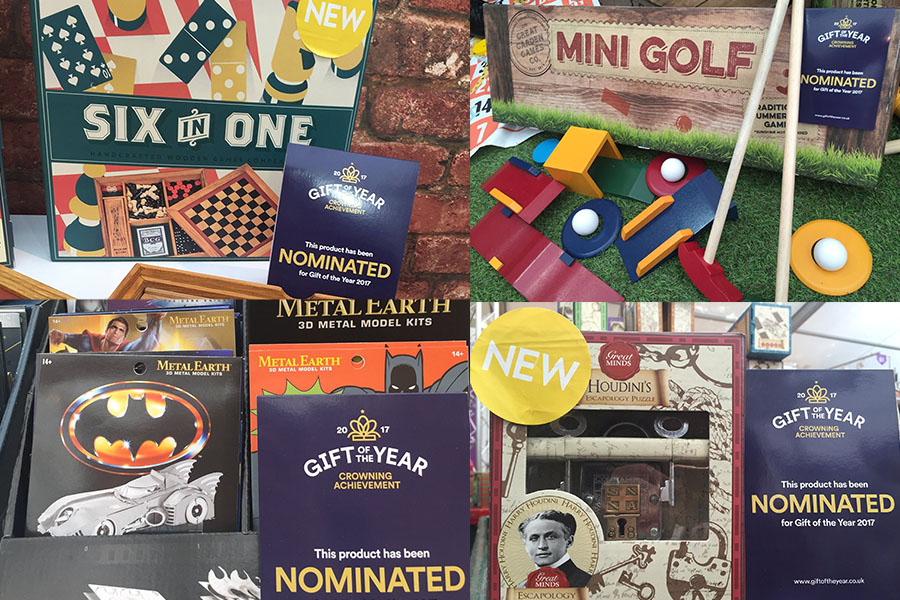 We had a great few days at Harrogate this week, and came away as the proud owners of four Gift of the Year 2017 nominations! The products in the limelight were our Six in One Games Compendium; Houdini's Lock; Batman Metal Earth and the Mini Golf from our Great Garden Games Co. range.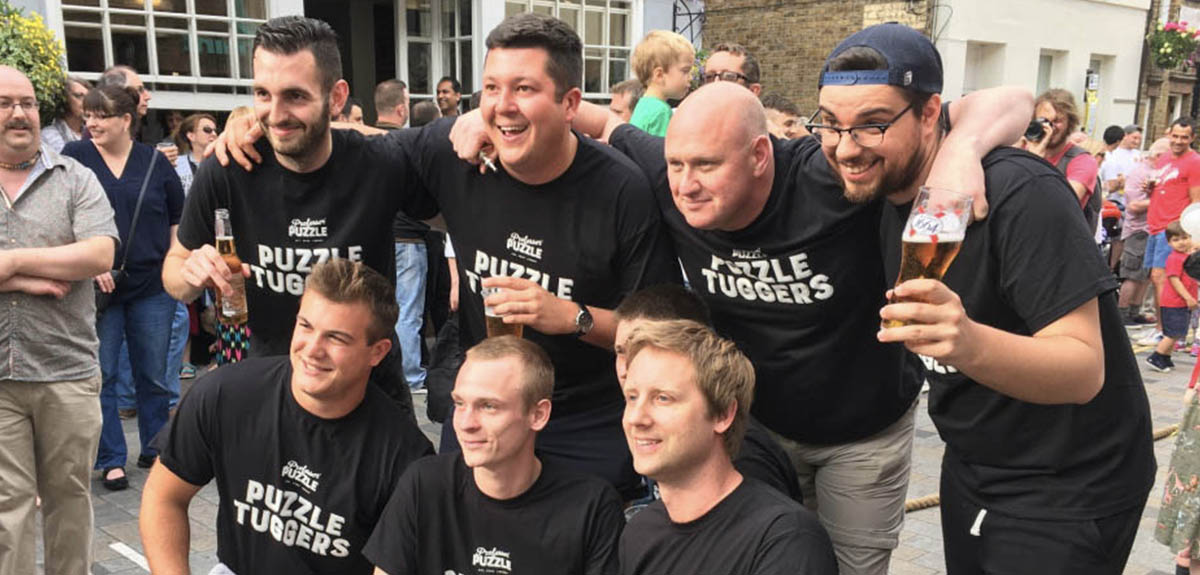 What better way to spend a sunny Friday evening than testing your team strength against other suitably rugged outfits at the Twickenham Festival Tug Of War? Our Puzzle Tuggers put their best feet forward and their bodies on the line in a stupendous effort to win at least one bout against some incredibly seasoned opposition! […]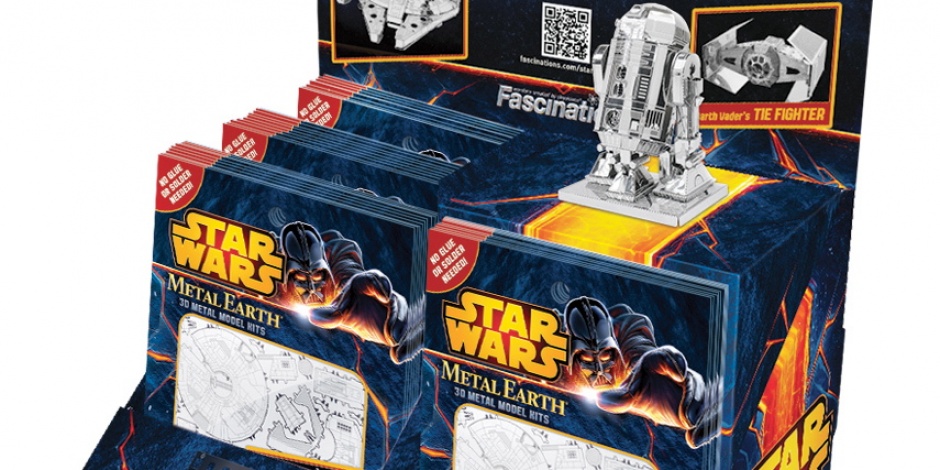 Winning the Gift of the Year is the Emperor of all Achievements, and honoured we are to receive such recognition within the Branded/Character category. We always knew the force was strong with these Star Wars metal earth model kits and it Luke's like we aren't the only ones to think so! Follow us to the […]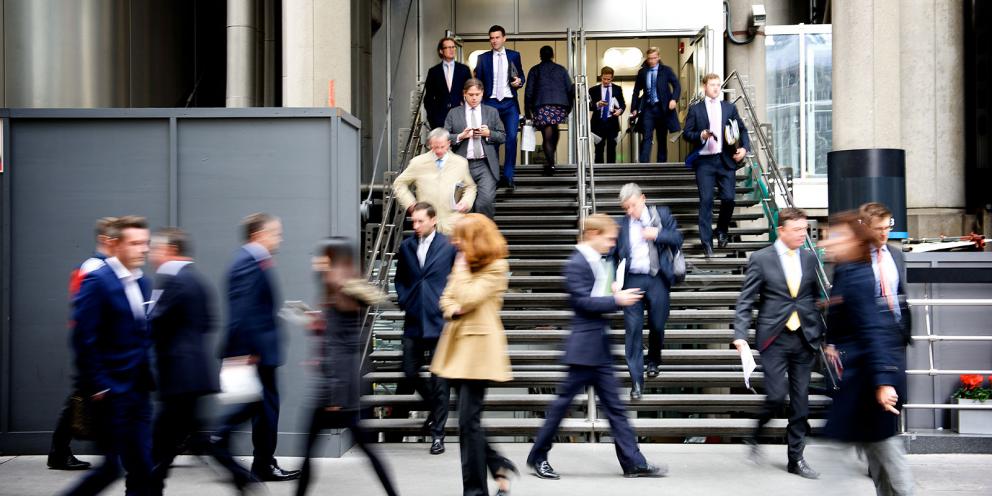 When we wrote to the Evening Standard pitching what makes us, as a small or medium-sized enterprise (SME), worth doing business with, we didn't imagine we would ever be chosen as one of the top four organisations to sum up London's entrepreneurial culture. Not with the vast amounts of impressive competition that exists. However, we […]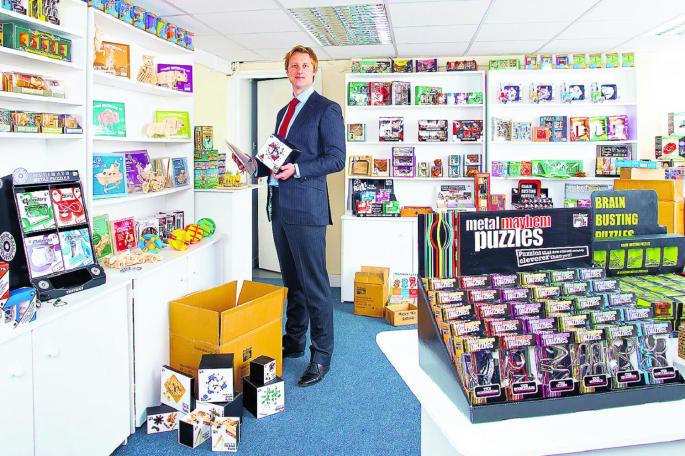 Moving our production to China was a huge step for us, but there is no doubt it facilitated and propelled our growth both domestically and internationally. The Times has picked up our journey – from a market stall, to a small factory in Surrey, to manufacturing our products in Chinese factories – as a compelling story of […]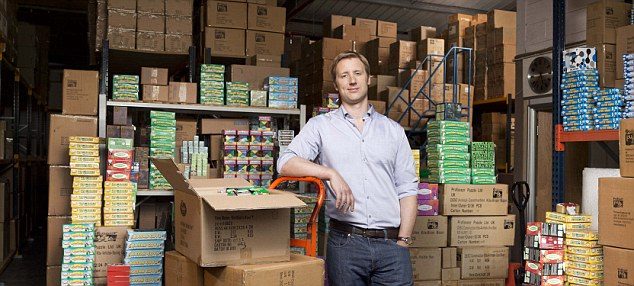 This is Money.co.uk has been looking into the ever-changing European market and how the blustery outlook shouldn't discourage UK companies from exporting. As a small business who has been exporting since 2004, Professor Puzzle became a key focus of the article. Read the full piece by Amy Andrew here: http://www.thisismoney.co.uk/money/smallbusiness/article-2326150/Professor-Puzzle-I-turned-puzzles-1-5m-business-selling-abroad-helped-boom.html